Houston's tech community wants to help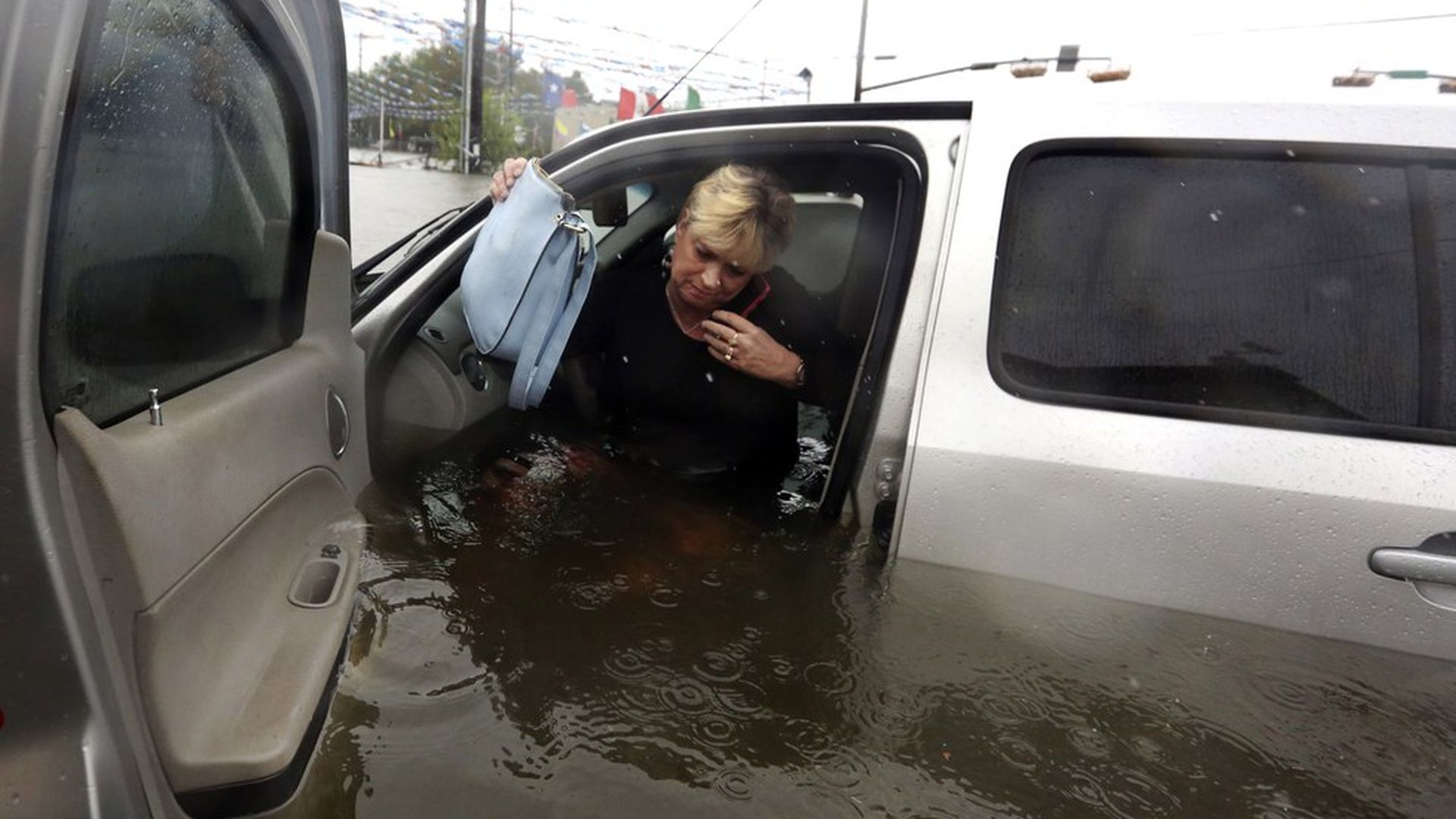 Blair Garrou, co-founder of Houston-based venture capital firm Mercury Fund, is helping to mobilize the area's investment and tech community in response to Harvey.
First things first: The most immediate need, of course, is money. Garrou and several tech groups yesterday launched a website called Entrepreneurs for Houston, which suggests donations be made to the Harvey Relief Fund, set up by Mayor Sylvester Turner specifically to help those without flood insurance (i.e., most Houstonites).
Tech help: Houston's development community has been working on ways to help. One particularly involved local group has been Sketch City, which holds regular meet-ups focused on civic technology. In fact, it did one about nine months ago on flood response, and this week has developed and rolled out a suite of chat-bots whereby Houstinites can text a number and receive information on shelters (including which one is closest, take pets, have grief counselors, etc.). Sketch City and others like co-working space Station Houston are expected to become, in Garrou's words, the "command posts to develop tech solutions for Houston's flood victims, community leaders and first responders."
Personnel impact: Only one Mercury Fund employee has been flooded out, as most of the team lives on the relative highlands near Rice University. But travel outside of their neighborhoods has been difficult — they don't have boats — so they've "been trying to help from our laptops."
Go deeper