House Republican moderates line up behind Obamacare replacement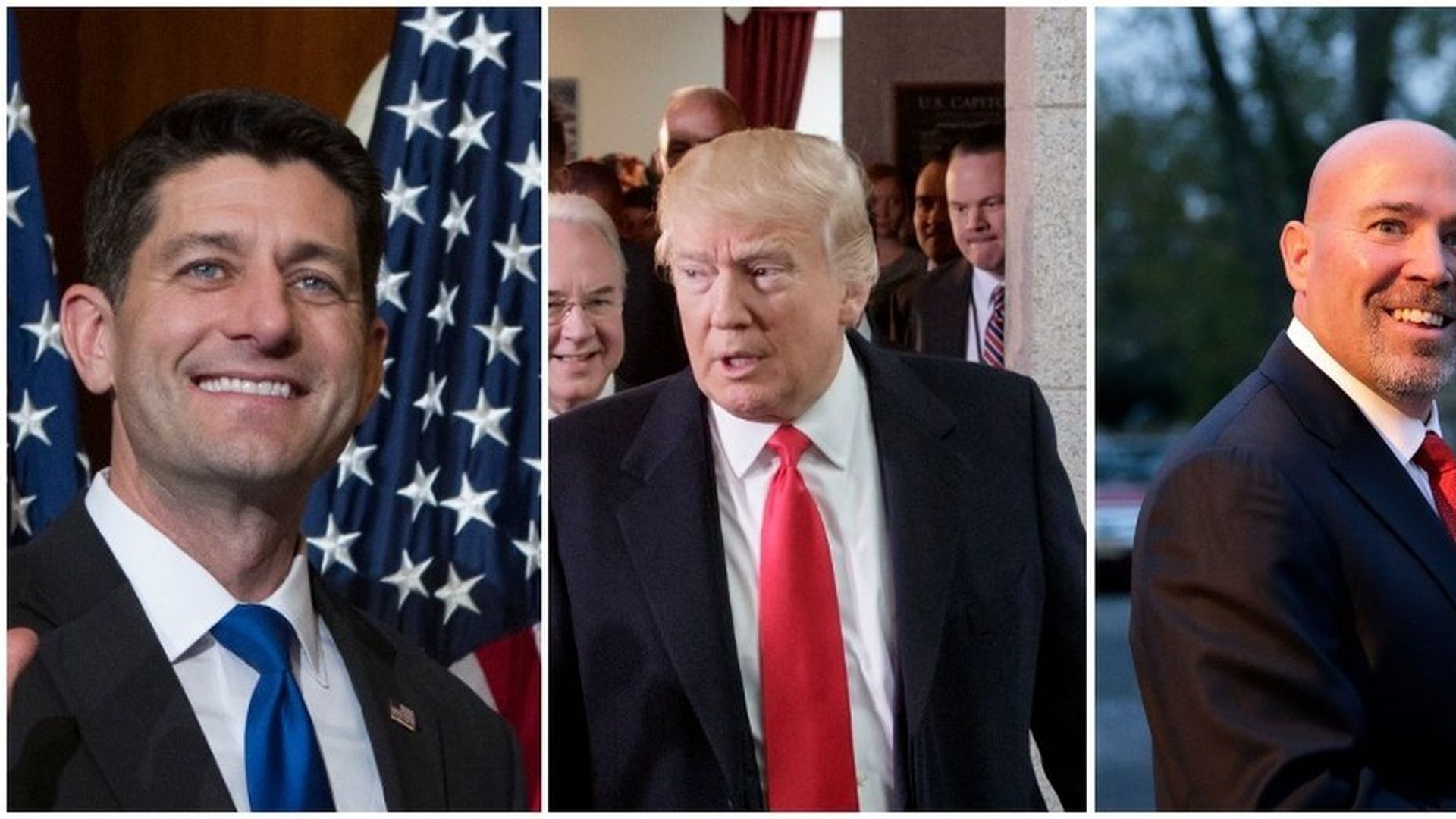 The moderates are mostly on board with the House bill after the proposed changes released by leadership Monday night, Rep. Tom MacArthur (R-NJ) told reporters on Tuesday:
"Does every group get everything they want? No. But if you're negotiating in good faith and you get a large amount of what you want, it's time to - it's time to come around the bill and try to get others around the bill."
The changes getting them to yes deal with increasing tax credits and Medicaid funding for older, lower-income people. "I believe the majority [of the Tuesday Group] will be behind the bill," MacArthur said.
Leadership and the White House have figured all along the moderates will get behind the bill. They're generally reliable team players, despite being forced to make multiple tough votes over the years.
Go deeper