House leadership promises to "keep our word" on Obamacare repeal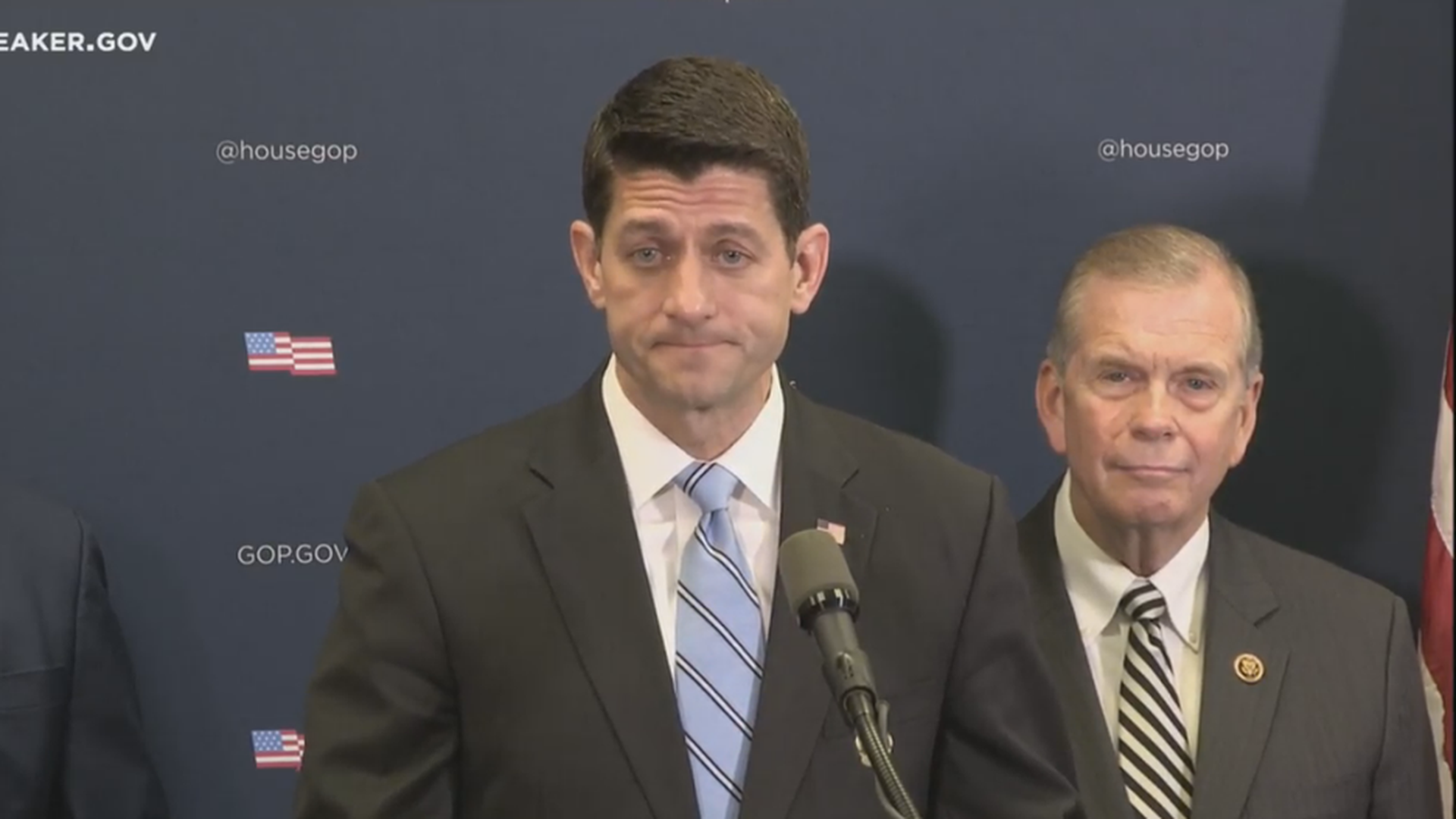 House Republican leaders checked in at a press conference today after their meeting on Capitol Hill with President Trump ahead of Thursday's contentious Trumpcare vote. They repeatedly framed their plan to repeal Obamacare as a "rescue mission" for the American people.
Paul Ryan's pitch to the Freedom Caucus: "In this day and age in politics, if you get 85% of what you want, that's pretty darn good."
House Majority Leader Kevin McCarthy went all in: "Thursday will be a big day. Thursday will be the day that we keep our word."
Go deeper