House GOP Obamacare replacement would partially repeal Medicaid expansion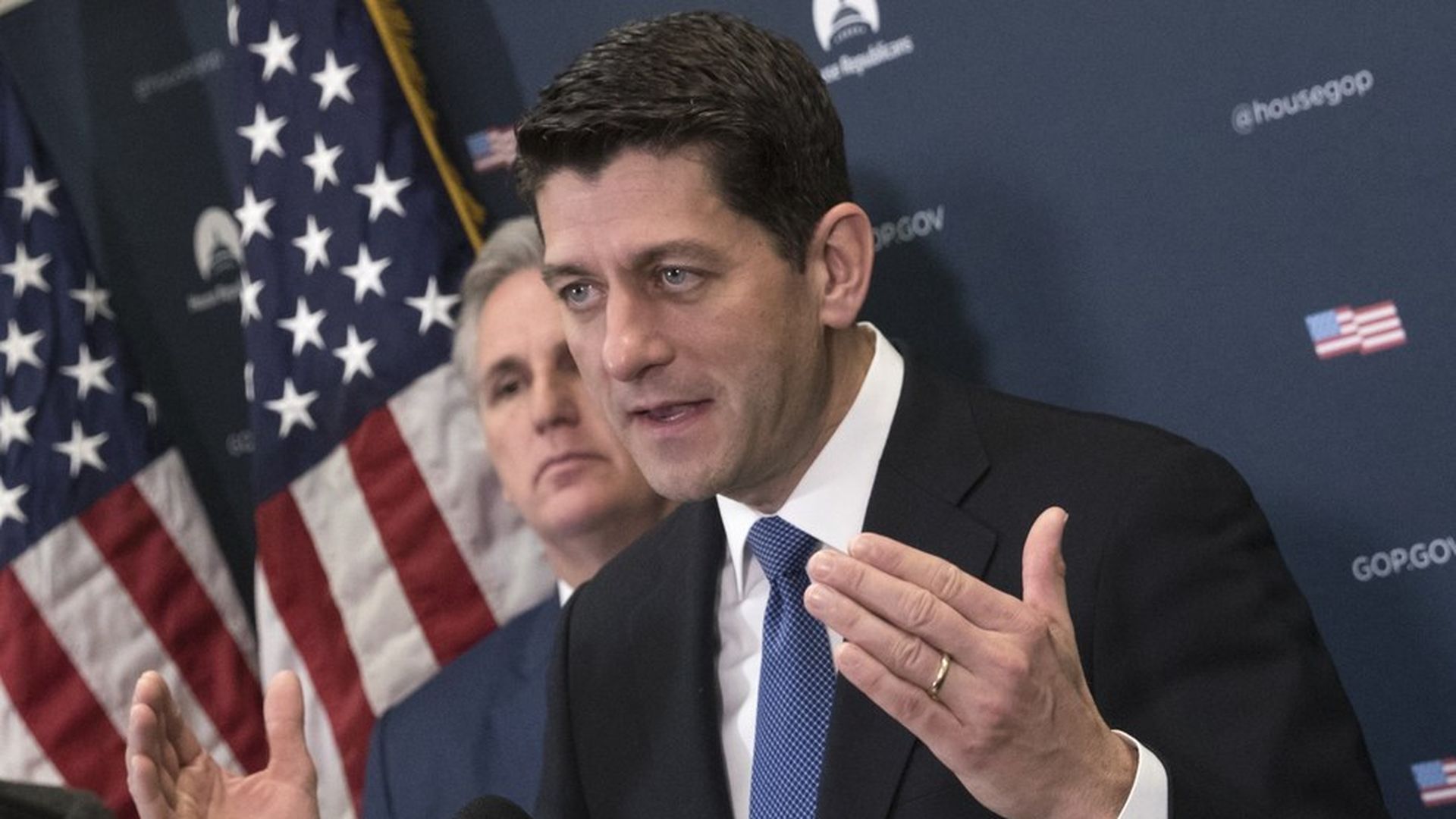 The House Republican proposal to repeal and replace Obamacare will repeal the Medicaid expansion in its "current form" and replace it with per-capita caps, or limits on funding for each person in the program, according to a document given to members obtained by Axios.
States that expanded Medicaid would continue to receive enhanced federal funding for the expansion population during a transition period. But over time, the federal funding would be decreased to the state's traditional match rate. Obamacare required the federal government to pay for the entirety of the expansion for the first three years, eventually phasing down to 90 percent.
"This ensures continuity of care and coverage for low-income adults, but does not reward states that expanded Medicaid under Obamacare and allows individuals to cycle off the program into other coverage sources naturally," the document says.
States that didn't take the expansion would be eligible to "receive additional temporary resources" for safety net providers to help make things more equal between states, the document says.
While a per capita cap would be the default option for states, they could also choose to receive a block grant. The block grant wouldn't include funding for the expansion population and would assume those individuals find coverage outside of the Medicaid program.
Other pieces of the proposal:
Increasing the annual maximum health savings account contribution to equal the maximum out-of-pocket spending levels, which are limited by law.
"State innovation grants," which would be given to states to use however they wanted to "help lower the cost of care for some of their must vulnerable patients." Basically, they could be used to help set up high risk pools.
A universal, age-based tax credit for people buying coverage on the individual market.
Not included:
A cap on the tax break for employer insurance benefits, which is typically one of the main sources of revenue for GOP health plans. Aides and members say this is still likely to end up in the final package.
Many important numbers, such as the value of the tax credit or how much the per capita Medicaid payment would increase over time. These are crucial details.
Go deeper