House GOP expects budget conference, despite Trump's efforts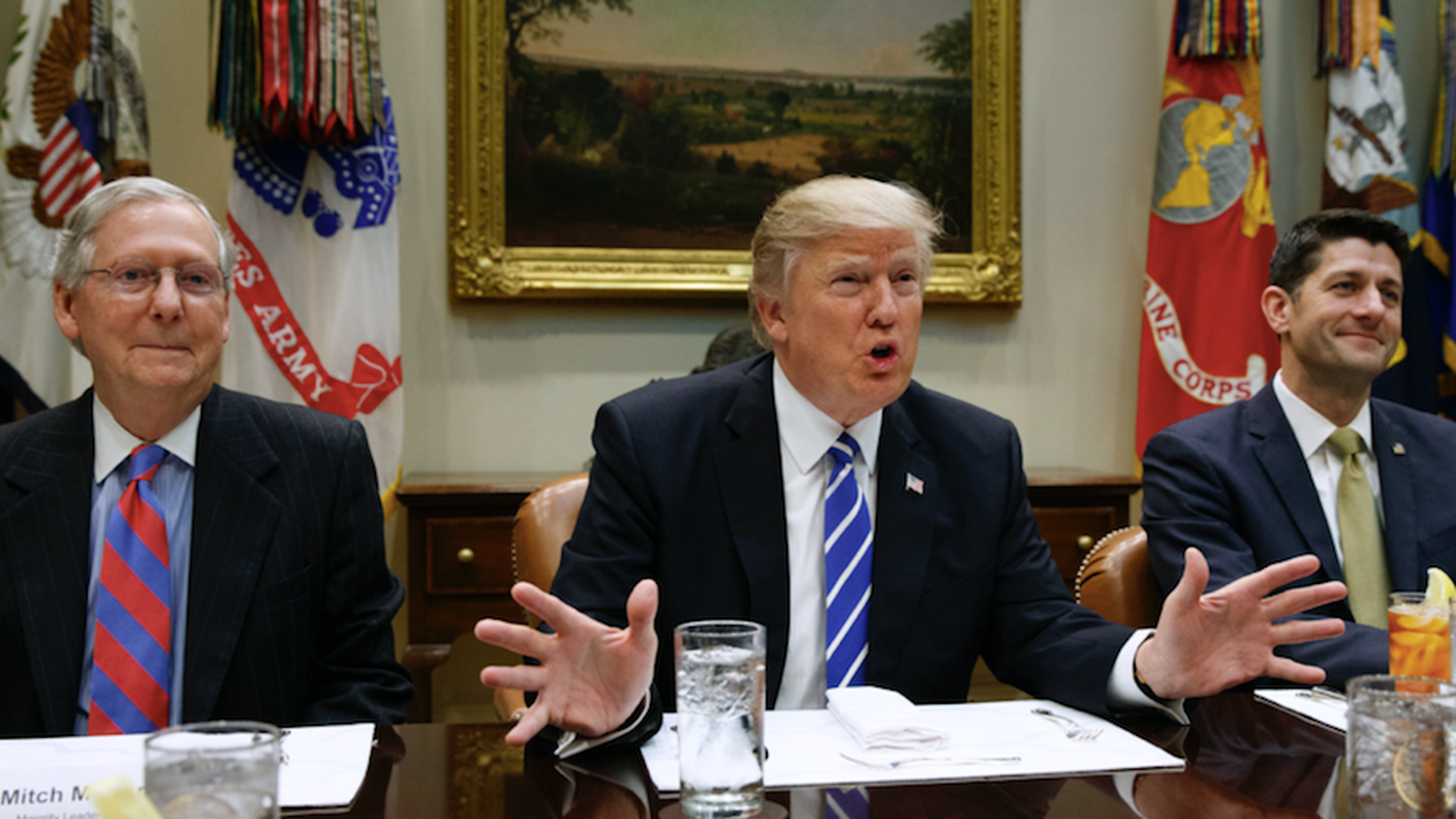 Despite President Trump's calls to House Republicans urging them to skip conference and pass the Senate budget, a senior Republican House aide tells Axios, "We expect to go to conference with the Senate early next week. We expect it will be a quick conference."
As Axios reported last night, President Trump wanted House leadership to take a shortcut to the tax plan push by passing the Senate bill.
The budget is not shaping up to be much of a problem, though, per multiple sources. It appears that a critical mass of the GOP conference has agreed to support a budget they don't especially like because they're anxious to hurry up and get tax reform done.
Go deeper