House committee will markup new Trumpcare amendment Thursday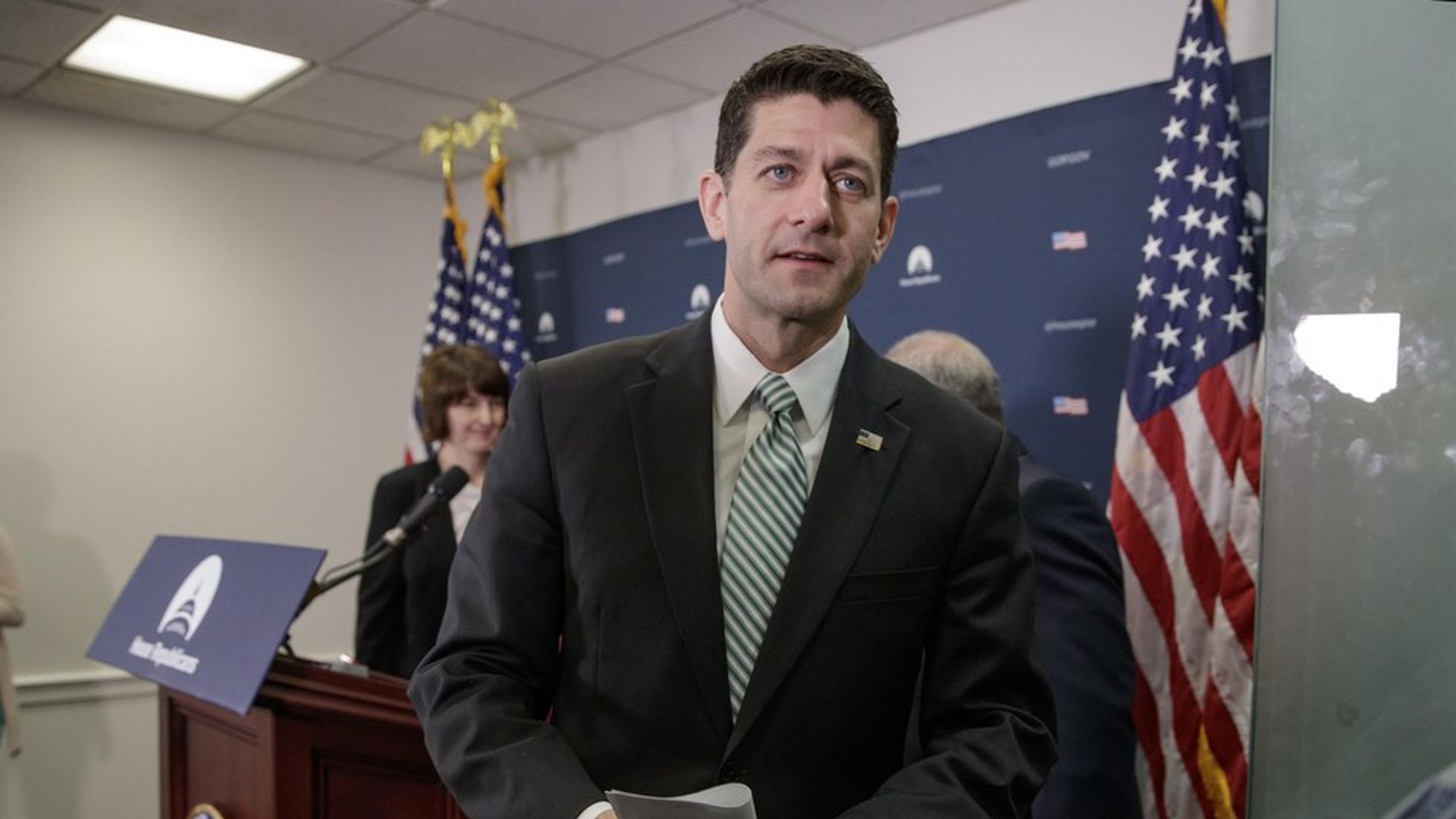 Trumpcare isn't totally dead yet. While the House is leaving town without an agreement on how to deal with key Obamacare insurance regulations, the House Rules Committee will meet Thursday to markup an amendment adding a new "risk-sharing fund" to the House Obamacare replacement bill.
From a senior GOP House aide: "While we're still working toward a final agreement, progress was made this week on some new policy. An amendment from Reps. Palmer and Schweikert would create a new risk-sharing fund that members across the spectrum of the conference are enthusiastic about."
Between the lines: The AHCA change is called "invisible risk sharing," and the goal of the fund is to help sick enrollees get coverage. The proposed change would give Health and Human Services $15 billion over 10 years to give to health insurers to help them drive down premiums for coverage plans in individual markets.
Go deeper