Hot on the Hill: Mattis, intel leaks and Obamacare repeal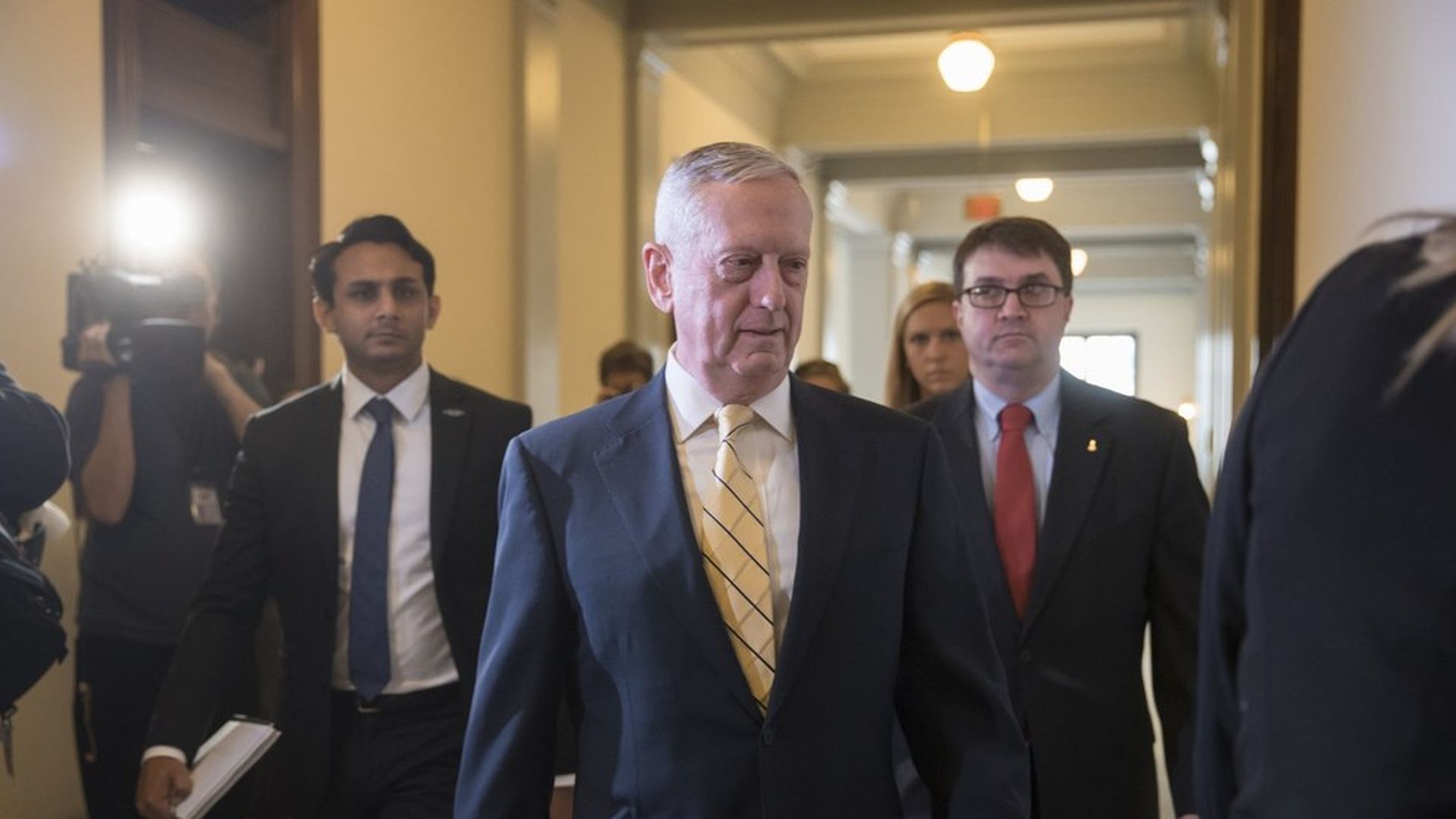 Mattis skipping hearing has House committee up in arms
Gen. James Mattis won't be attending a House Armed Services committee hearing today, despite earlier saying he'd be in attendance. Mattis needs a waiver law passed to allow him to serve at Defense. That requires 60 Senate votes, so he'll need Democratic votes.
Why it matters: If Mattis can get that waiver, he's in.
What to watch today: Senate Democrats could turn his confirmation hearing into a forum on the waiver. The big ticket item is civilian control of the military, so watch Kirsten Gillibrand, who Mattis met with last week. Will the dialogue spill over into the public?
Congress responds to intel leaks against Trump
House Intelligence Chair Devin Nunes has reached out to the intel community, per Politico.
Senate Intelligence Chair Richard Burr hinted they're also looking into it.
Intel agencies are hard at work tamping down this fire. DNI Director Clapper called Trump last night to express his "profound dismay," but said he doesn't think the leaks came from the intel community.
Obamacare repeal process goes to the House
Where people are already looking ahead to next steps. Ways and Means Chair Kevin Brady told Hugh Hewitt yesterday that budget reconciliation will kill Obamacare's medical device tax and the mandate to buy insurance.
What's left: Getting everyone on board. Republicans have the votes to pass a budget resolution on their own... if they can stay united. They'll face pressure to find a way to get some of the Obamacare replacement policy items within reconciliation, but will have to be careful not to trigger the Byrd Rule.
The big picture, via Axios Vitals:
"I think that we're all on the same sheet of music." — Mark Meadows, chair of the House Freedom Caucus, to reporters
Go deeper