Hot in Silicon Valley: Uber's trucks vs the DMV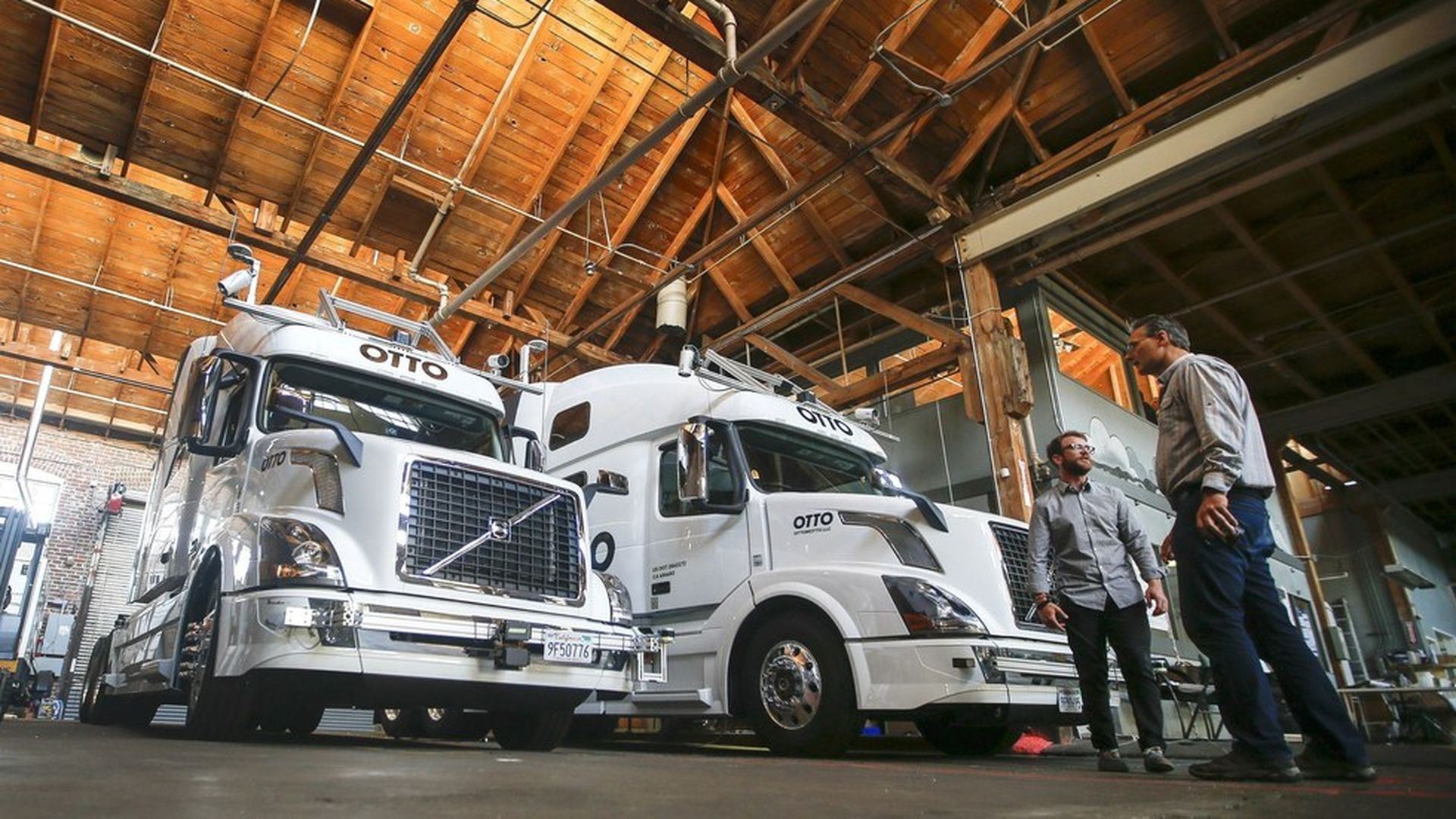 Mounting pressure from Oracle employees: Nearly 400 employees have signed a letter asking the company's leadership to join a recently filed amicus brief in support of a lawsuit challenging Trump's immigration executive order, according to BuzzFeed. More than 100 other tech companies have signed the amicus brief since Sunday, but a few companies, including Oracle, have yet to take a public stance against it. Oracle, along with IBM, still has leaders sitting on Trump's CEO advisory council.
Advocacy group wants Uber's self-driving trucks off California roads: Consumer Watchdog has asked the California DMV to revoke the registrations of self-driving trucks being tested by Otto, a company owned by Uber, according to Recode. The group argues that Otto doesn't have a testing permit and its vehicles are above the 10,000-pound limit. Uber says its trucks are only testing a lane-keeping assist and cruise control technology.
This isn't Uber's first brush-up with the California DMV over its self-driving car testing—in December it faced off with the agency for testing a fleet of cars in San Francisco without a permit. Again, Uber argued that its vehicles didn't fall under the state's self-driving definition and didn't need a permit—an increasingly common pattern from the company.
Go deeper