Hospital costs from gun injuries total at least $735 million annually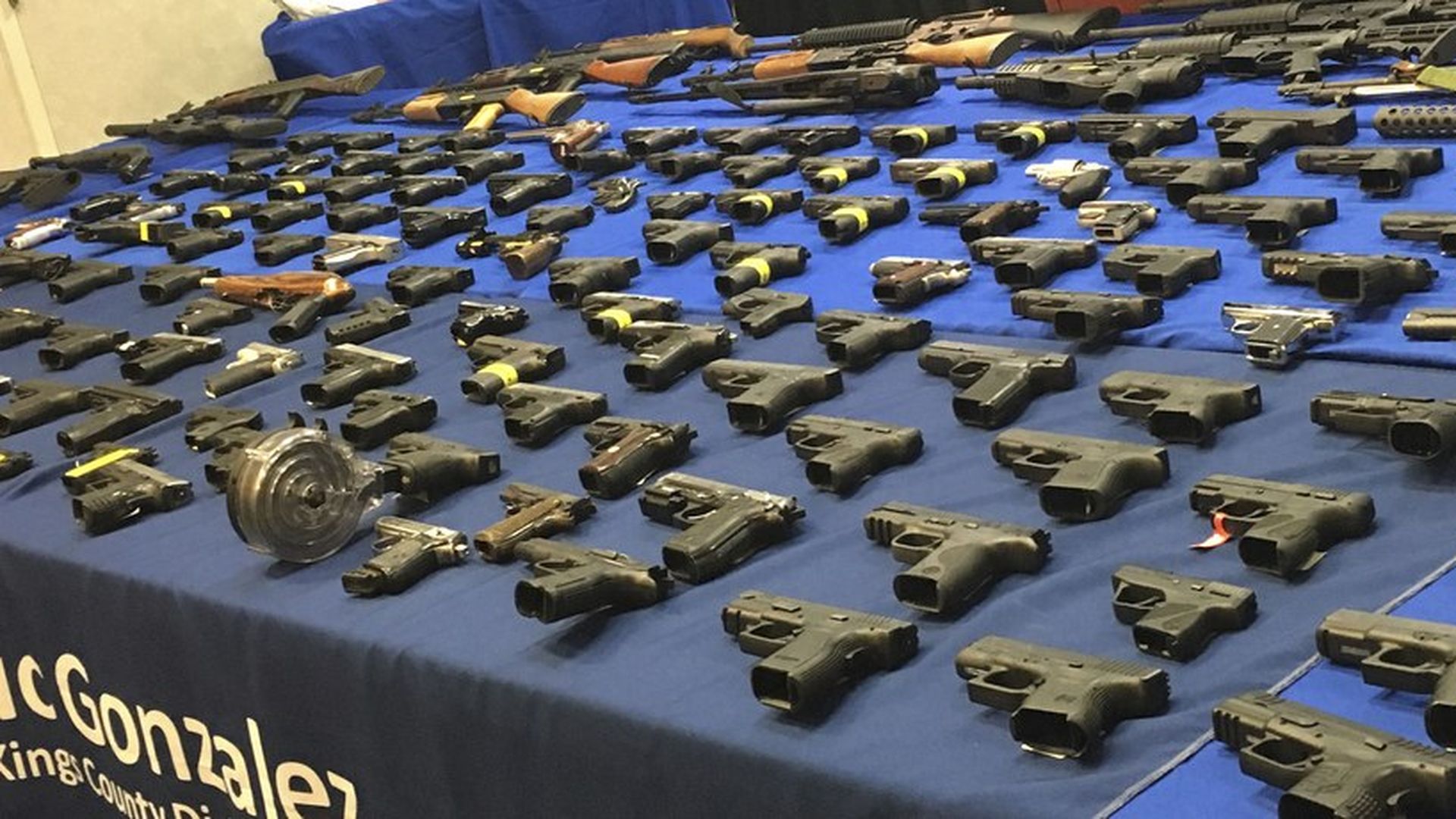 Stanford University researchers released a study this week finding that gunshot wounds led to more than $6.6 billion in hospitalization costs from 2006 to 2014 — or an average of $735 million per year. And the researchers said those numbers are "just the tip of the iceberg," since they do not include the costs of when gunshot victims are in the emergency room or are readmitted to the hospital later.
Why this matters: Most health care professionals, including U.S. Surgeon General Vivek Murthy, consider gun violence a public health problem. Tackling the issue is politically difficult, but as the study's lead author said in a news release: "Cost information can be especially helpful when making health policy decisions."
And this affects all taxpayers: More than 64% of gun-related hospital costs are tied to patients who have Medicare, Medicaid or no health insurance.
Go deeper