Honeywell restructures, but keeps aerospace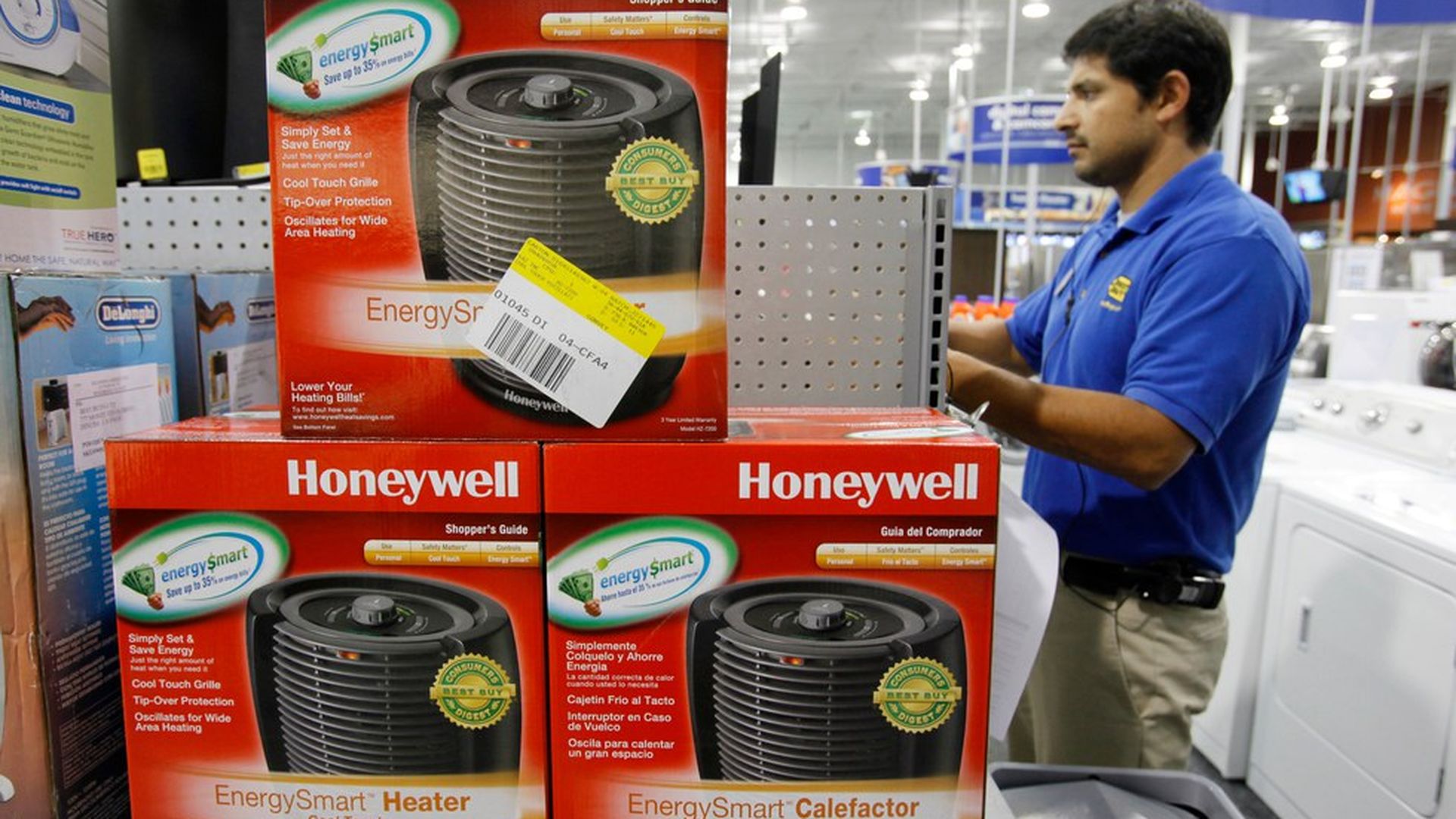 Honeywell today announced that it will spin off its Homes and ADI global distribution business, which generates around $4.5 billion in annual revenue, into a separate stand-alone company. It also will do the same with its transportation systems unit, which brings in around $3 billion per year.
Why it's a big deal: Because Honeywell is playing honey badger to activist investor Third Point, which has instead been calling for a spin-off of the company's aerospace division.
Salt in the wound: By spinning off those other units instead, Honeywell is effectively doubling down on aerospace at a time when the pending merger of Rockwell Collins and United Technologies (which Honeywell tried to buy) could make competing more difficult.
Early returns: Honeywell shares climbed at the Tuesday open but then dipped a bit. The company opened with a market cap just north of $109 billion.
Bottom line from Reuters: "Honeywell CEO Darius Adamczyk, like his peers at other industrial conglomerates, has been under pressure to pull apart a portfolio of disparate businesses that includes automotive turbo chargers, burglar alarms, and the Xtratuf boots popular in Alaska's fishing industry."
Go deeper