Hillary's new PAC, Valerie Jarrett's new role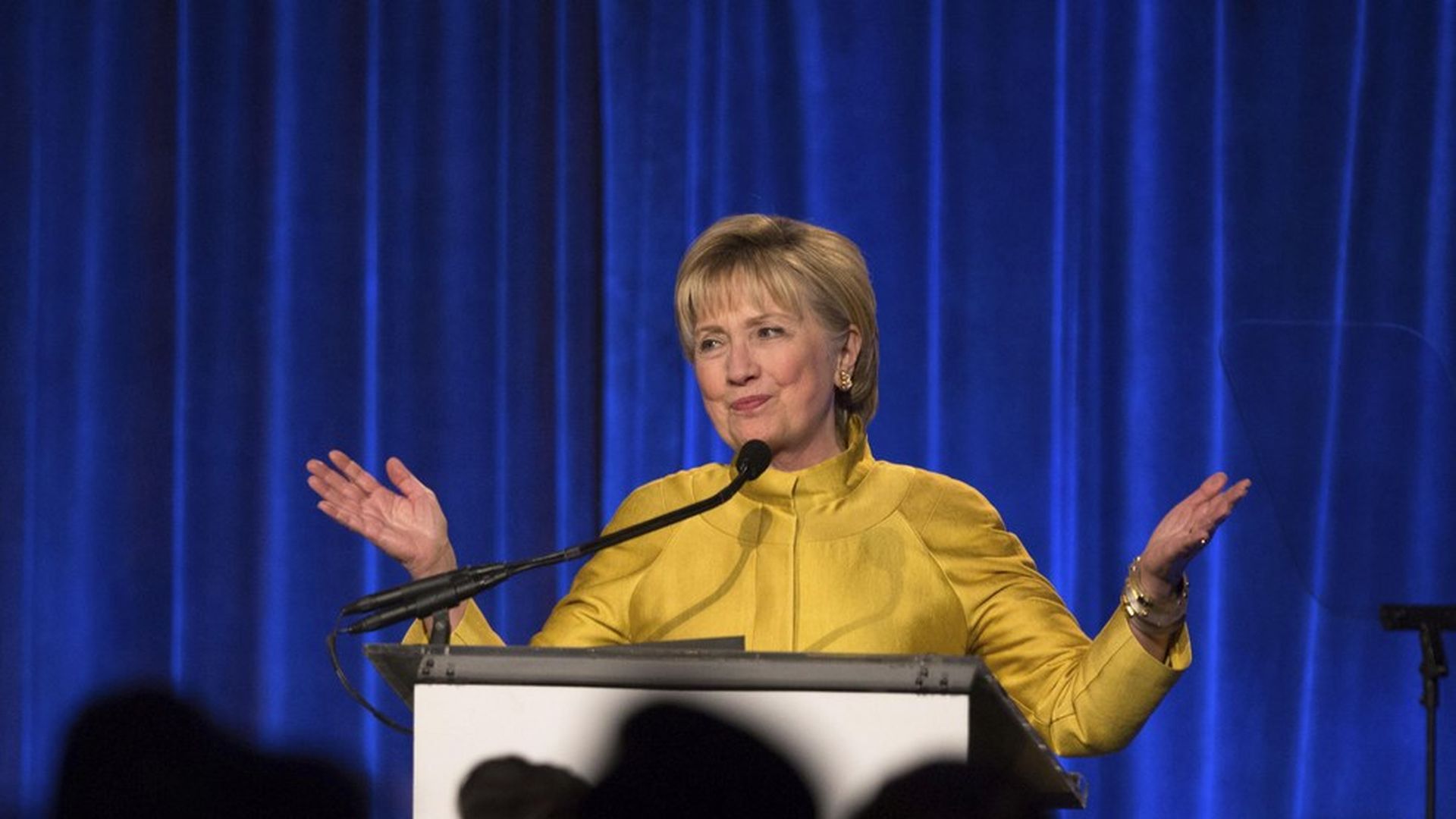 "Resist, insist, persist, enlist": Hillary Rodham Clinton launches a non-profit, Onward Together. Per AP's Steve Peoples:
"Clinton did not reference Trump directly, ... but the group's mission statement takes an indirect swipe ... by noting she won almost 66 million votes in the last election. That's about 3 million more than Trump. Clinton ... vowed her organization would support specific groups that help Democrats. She singled out Emerge America, an organization that trains Democratic women to run for office, along with Color of Change, which promotes criminal justice reform and other racial issues."
Valerie Jarrett's blog post, "Why I'm Joining ATTN: [mobile-first, issues-driven media company] as a Senior Advisor": "In a short period of time, they've shown the ability to move the conversation and spur action around important issues. ... I hope to help ATTN: continue to reach policymakers who want to get their message out to wider audiences."
Go deeper