Highlights from Spicer's press briefing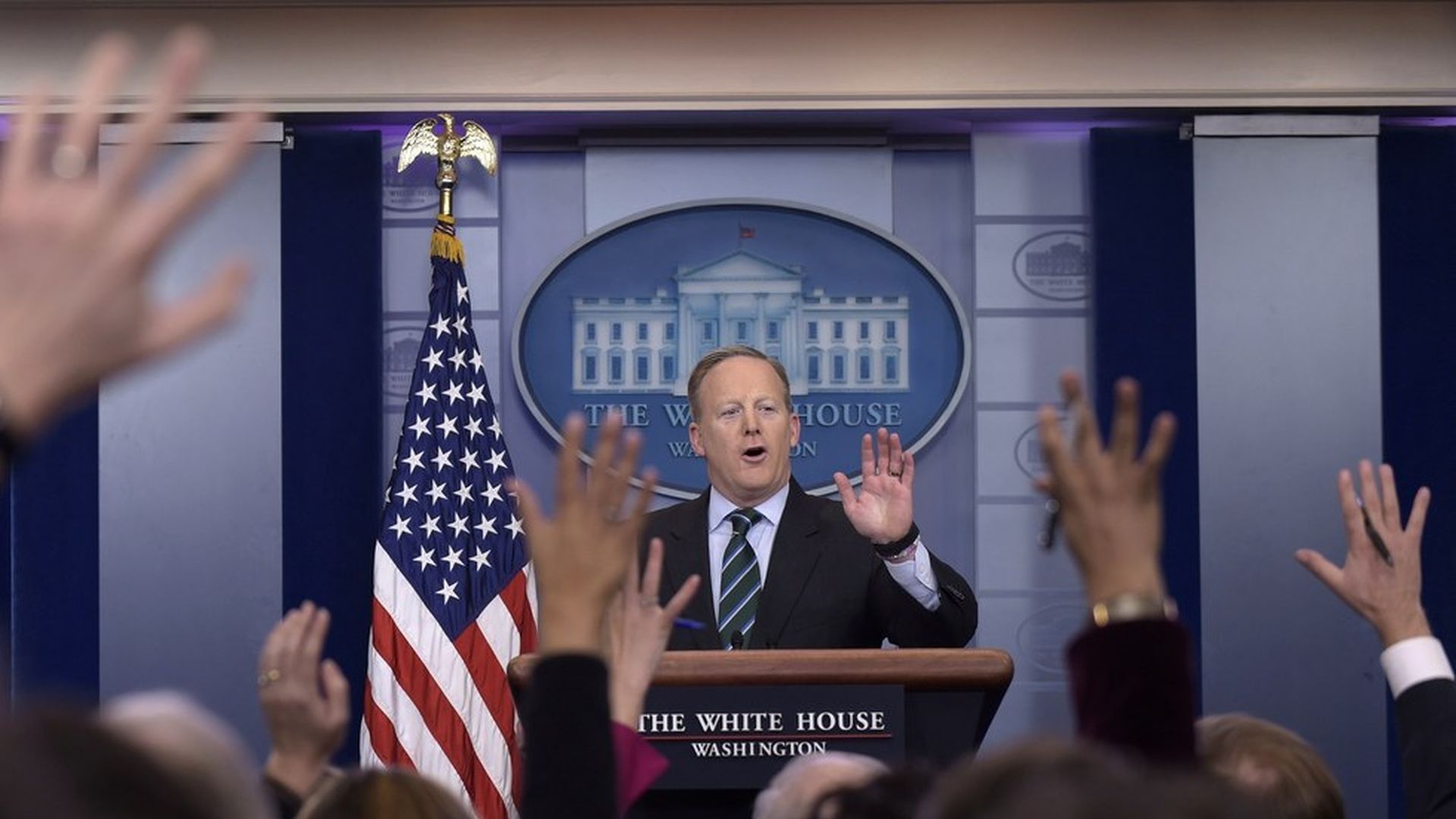 Right off the bat Spicer touched on the hot topic of the day: Trump's SCOTUS nominee, Judge Neil Gorsuch. "It was an unbelievable phenomenal evening," said Spicer. He said Gorsuch's first call after being announced was to Merrick Garland, who said Gorsuch has the right to a speedy confirmation process. Other takeaways:
Spicer got somber when asked about the weekend strike in Yemen — "It's hard to say something was a success 100% when you lose a life." But what the U.S. got out of that mission, "I truly believe and I know the president believes it's going to save lives."
Michael Flynn: Trump's National Security Advisor made a surprise appearance at Spicer's daily press briefing to say the administration is putting Iran on notice after its recent ballistic missile test.
How to get Chuck Schumer on board with Gorsuch: "Look at the support that's already come out... across the spectrum." Spicer said the real question should be directed to Schumer: "Why are you obstructing government at every step of the way?"
Why not take extreme vetting to Congress? Spicer said what Trump can do by executive action, he will.
Zero concerns about Besty Devos: "I am 100% sure" she will be confirmed for Secretary of Education.
Travel ban: Spicer said that Trump has been "very clear" that his goal is about security and preventing "radicalization" — not targeting any religion. He also noted that green card residents are once more permitted free travel.
One fun thing: The first Skype question — ever — went to Kim Kalunian from WPRI Rhode Island. Spicer also called on the other three Skype representatives: Natalie Herbec from Fox8 in Ohio; Lars Larson from "The Lars Larson Show" in Oregon (who referred to Spicer as "Commander Spicer"); and Jeff Jobe, publisher of six weekly community newspapers in South Central Kentucky.
Go deeper