HHS writes "checklist" to help states apply for ACA waivers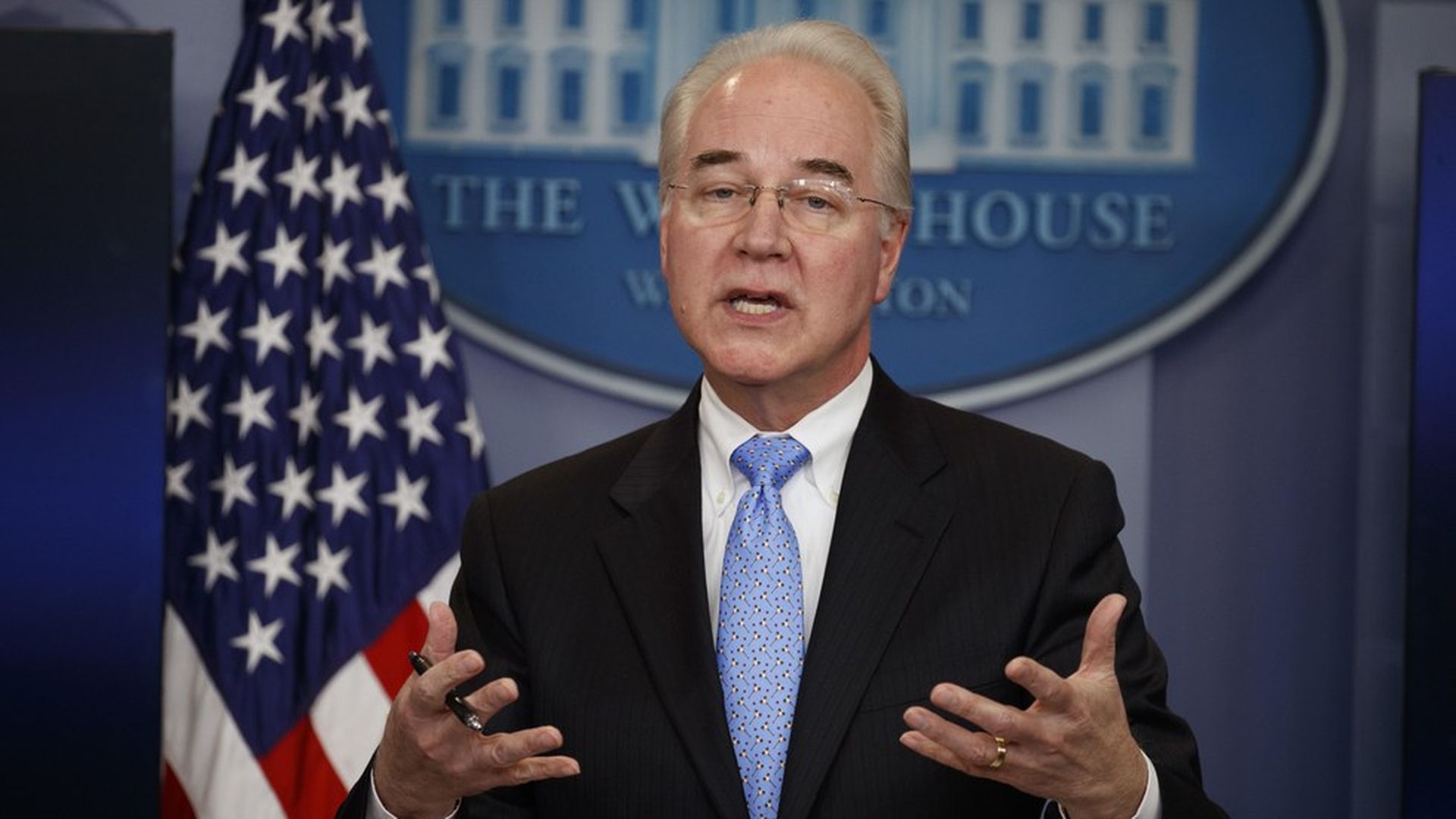 The Department of Health and Human Services is trying to make it easier for states to apply for special waivers so it can opt out of certain Affordable Care Act rules, as long as it can accomplish the same goals in different ways. It issued a new "checklist" today for State Innovation Waivers (sometimes called Section 1332 waivers, after the section of the ACA that allows them).
What it does: In a statement, HHS Secretary Tom Price called the checklist "a guide for states that seek greater flexibility to lower costs, improve choices, and design a healthcare system that actually responds to the unique needs of their communities."
Why it matters: Price has been open about his intentions to grant as many of the waivers as possible to give states more flexibility. He's especially trying to encourage them to set up high-risk polls and reinsurance programs to help cover people with pre-existing conditions — which is also a goal of the House-passed health care bill.
Go deeper