"He's better than this," says Trump's longtime friend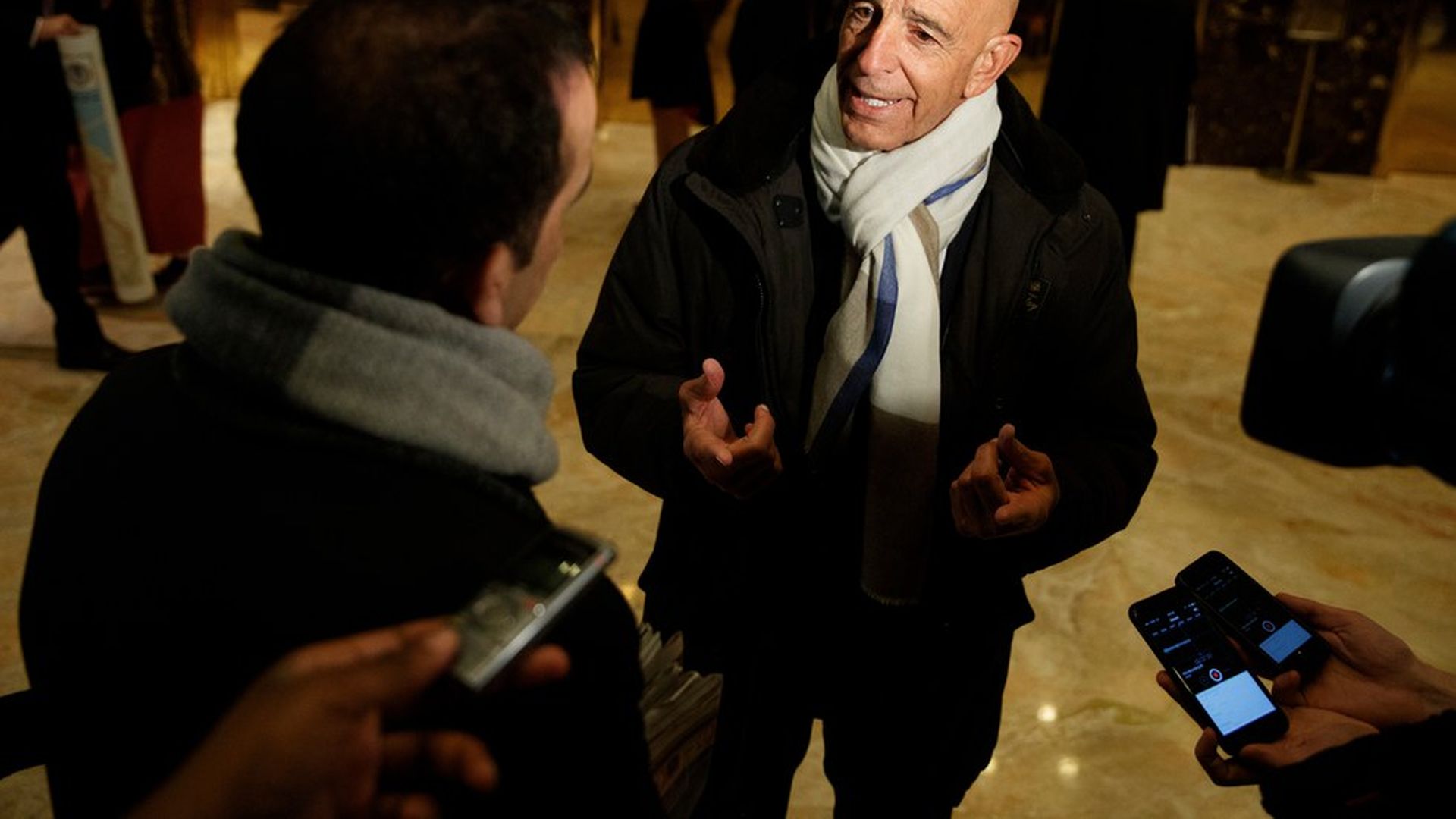 Billionaire Thomas Barrack, a longtime friend of President Trump and the man who convinced Trump to hire Paul Manafort, told the Washington Post he's been "shocked" by some of the president's inflammatory tweets. "In my opinion, he's better than this," Barrack said.
The bottom line: Barrack said Trump is hurt by having too many "yes men" around him. "[H]e is very good at being told he is wrong ... People don't have the courage to do it. He pushes back hard, but the people he respects the most are the people who have the most refined and not wimpy point of view," he said.
On the difficulty of taking on Trump: "It is not always fun, and no, he doesn't come back and say, 'By the way, your idea was right or brilliant."
On Trump's base: "He thinks he has to be loyal to his base ... I keep on saying, 'But who is your base? You don't have a natural base. Your base now is the world and America, so you have all these constituencies; show them who you really are.'"
On how he's remained close to Trump: "Here's what I think the answer is: I've never needed anything from him. . . . I was always subservient to him."
Go deeper