Here's where Obamacare enrollment dropped the most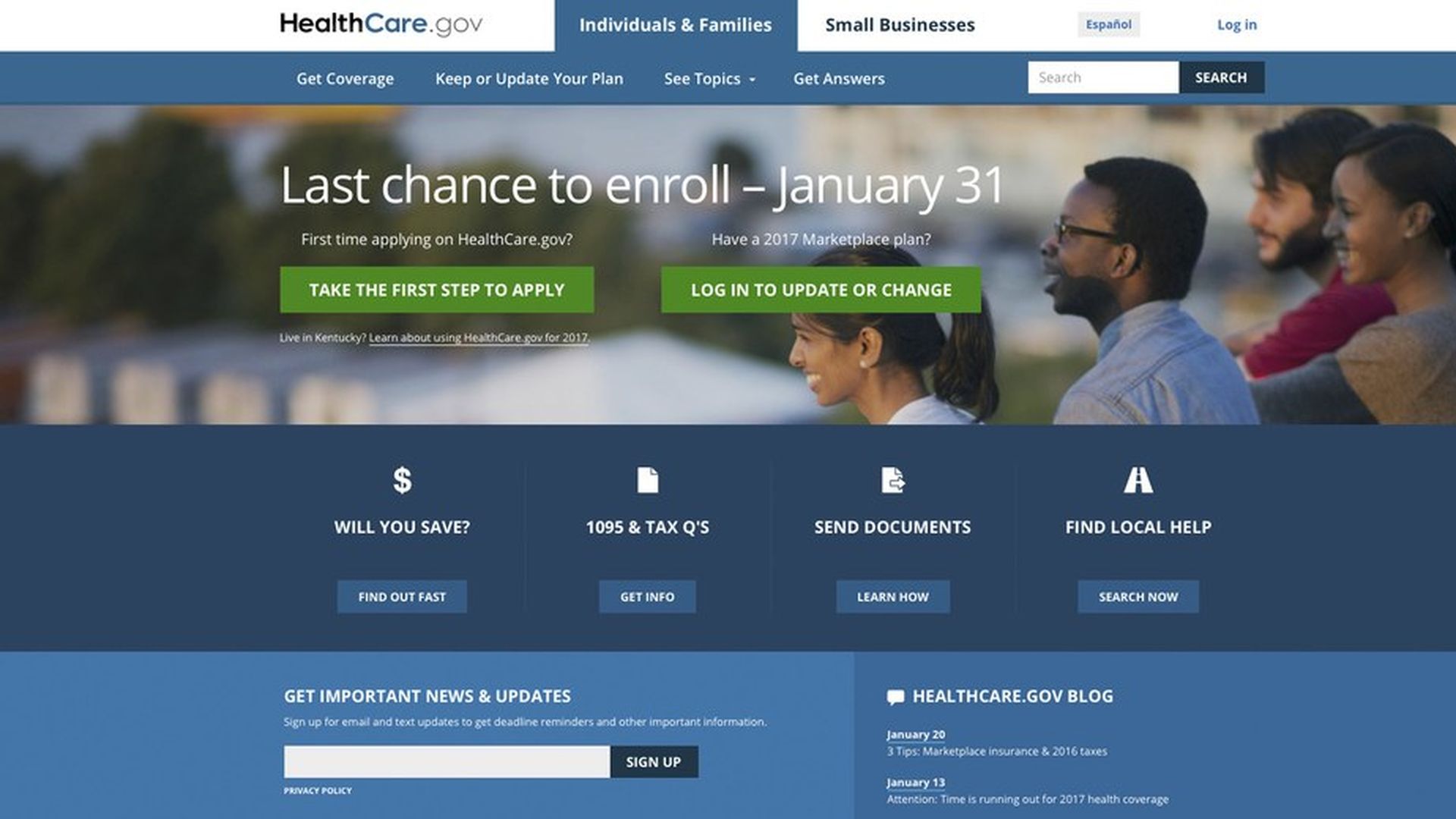 It might have been the least surprising Obamacare development of the year: The partial enrollment numbers released Friday show that this year's enrollment will be lower than last year's, after the Trump administration pulled outreach advertising in the final week. These are the states that saw the biggest drop, according to the results in the 39 states that use HealthCare.gov (we're still waiting for results from the other states):
Georgia: - 93,965
Texas: - 78,918
Louisiana: - 70,571
North Carolina: - 64,329
Missouri: - 45,819
Between the lines: It's not a shocker to see Georgia and Texas at the top of the list — most of the political leaders in those states are hostile to the law. But in Louisiana, which has a Democratic governor, Bob Herman notes that there could be a different explanation: Louisiana expanded Medicaid last summer, which means many low-income people who had Obamacare likely switched to Medicaid if they qualified. Read more about the national results in my story from Friday.
Go deeper