Health care is now in the hands of GOP moderates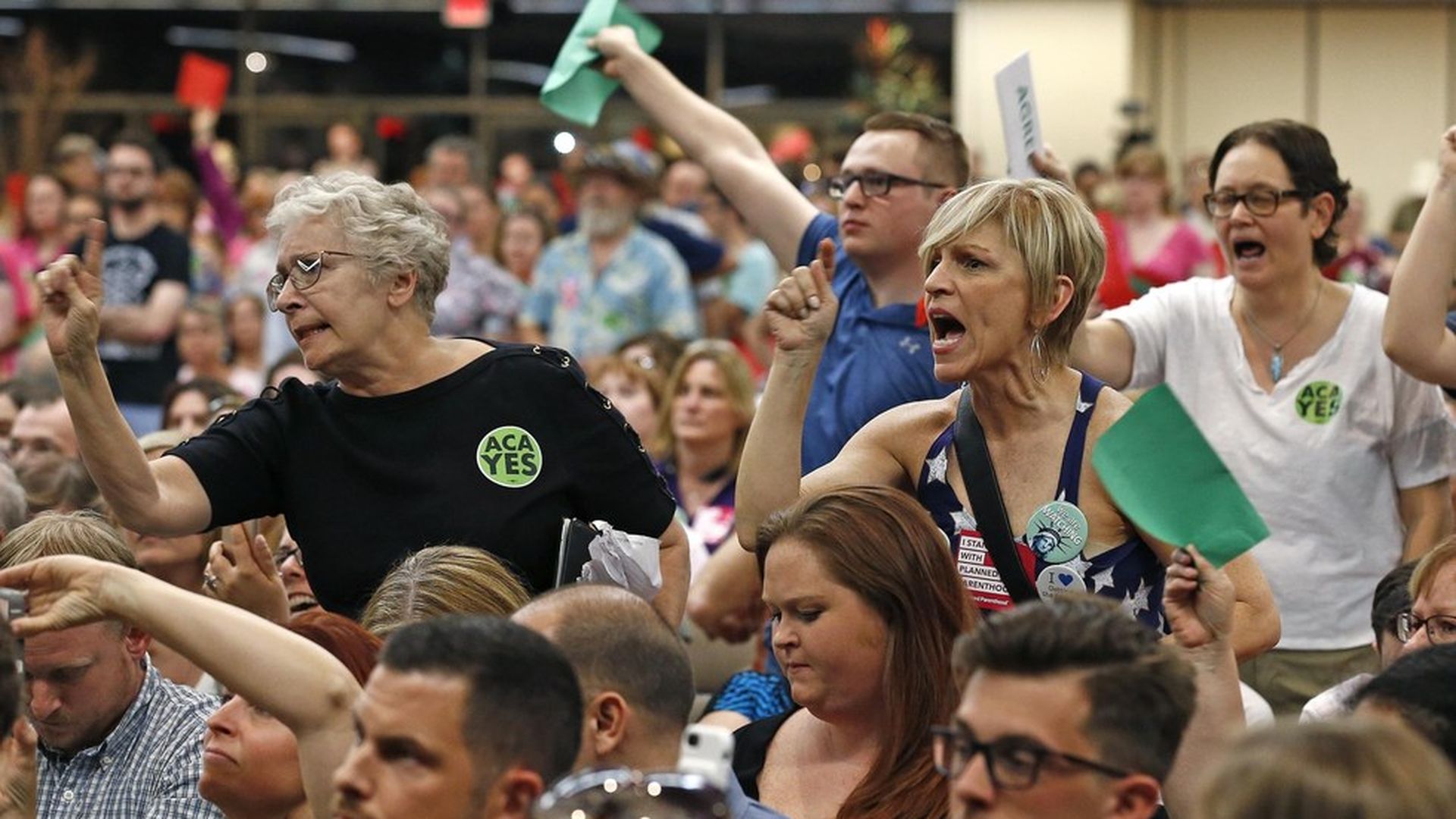 The House Republican health care bill is alive again! It's picking up some votes from the conservative Freedom Caucus, and there's even legislative text now. The only thing it doesn't seem to have: moderate Republican votes.
That's a problem, though it may be mostly the moderates' problem. Because now all the pressure is going to be on them.
If House Republicans can't get the 216 votes they need to repeal and replace the Affordable Care Act now, it's all going to be pinned on the moderates, which is exactly what they were afraid of.
But if they do vote for it, they're going to be slammed for weakening the Affordable Care Act's protections for people with pre-existing conditions, as well as the benefits insurers have to provide. The whole point of the amendment is to let states write their own rules on those.
These are exactly the kinds of changes that got disastrous polling numbers in the ABC News-Washington Post poll yesterday. (Just 26 percent of Americans want to let states decide pre-existing condition coverage.)
The amendment does have limits: people with pre-existing conditions couldn't be denied coverage, they'd just be charged more, but only if they lived in states that got waivers and they didn't keep themselves insured, plus the state has to have a high-risk pool. Try explaining that at the next town hall.
But if moderates reject the compromise, they'll be the target of conservative groups that have already accused them of standing in the way.
About the only moderate who's safe in this is Rep. Tom MacArthur, the author of the amendment. And he was already a yes on the GOP health care bill anyway.
Go deeper