Hatch: Obamacare taxes "need to go" in repeal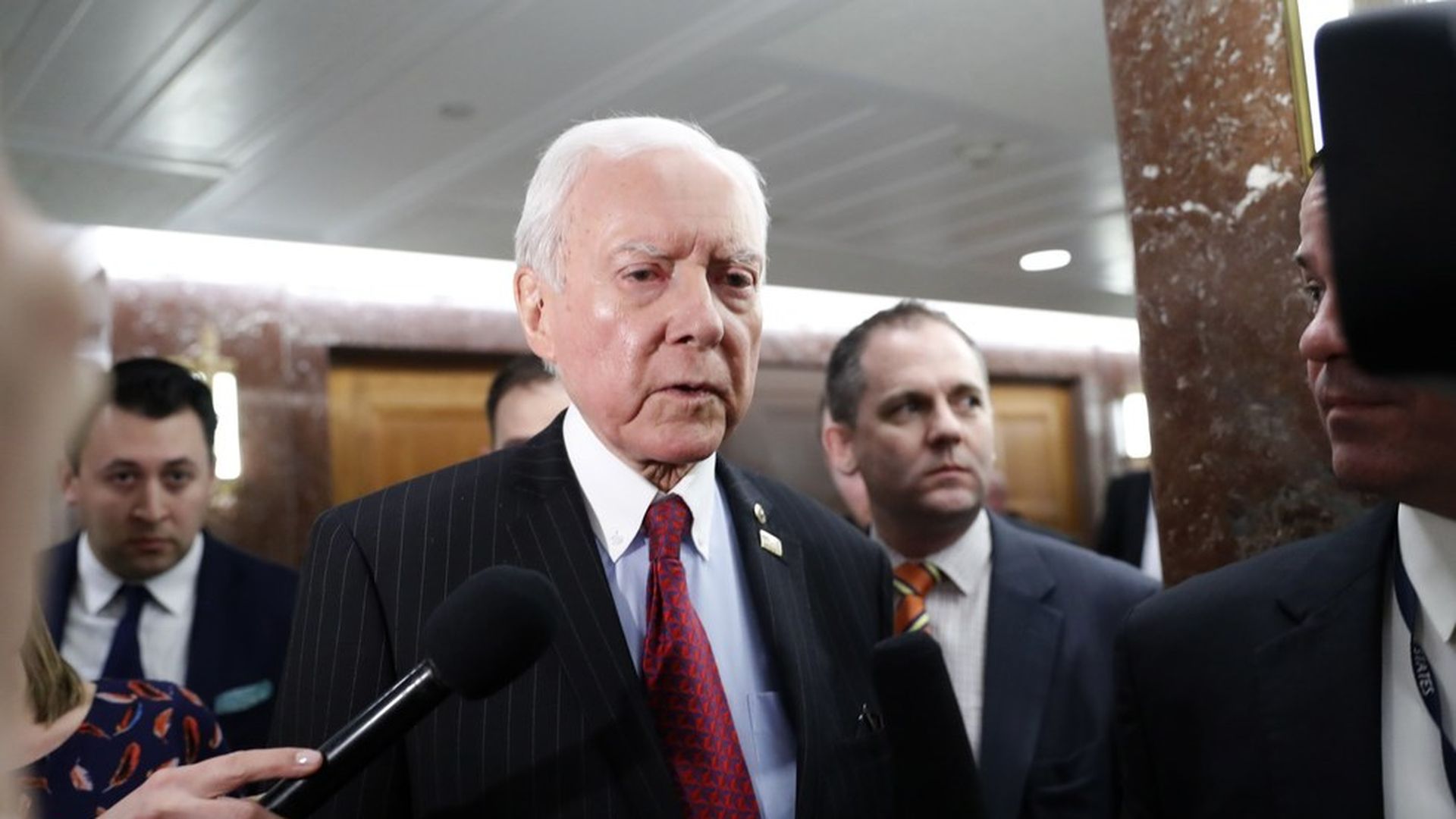 Senate Finance Committee chairman Orrin Hatch told the U.S. Chamber of Commerce this morning that all of Obamacare's taxes, which are used to finance the law, need to be repealed. As chairman of the Finance Committee, which has jurisdiction over the taxes, his voice could be a deciding one.
After spending seven years talking about the harm being caused by these taxes, it's difficult to switch gears now and decide that they're fine so long as they're being used to pay for OUR healthcare bill.
There's been disagreement among Republicans about whether to repeal the taxes — including taxes on health insurers and medical device makers — along with the subsidies and mandates. The repeal bill will be handled through a budget process called reconciliation, which avoids a filibuster. The problem is that not all of Obamacare can be replaced through this method, so some members are worried that repealing the taxes now will make it hard to pay for an eventual full replacement.
What to watch: Whether worried Republicans fall into line with the chairman, or whether they continue to try to keep the taxes temporarily.
Go deeper