Hatch: ACA proposals look like a "bailout"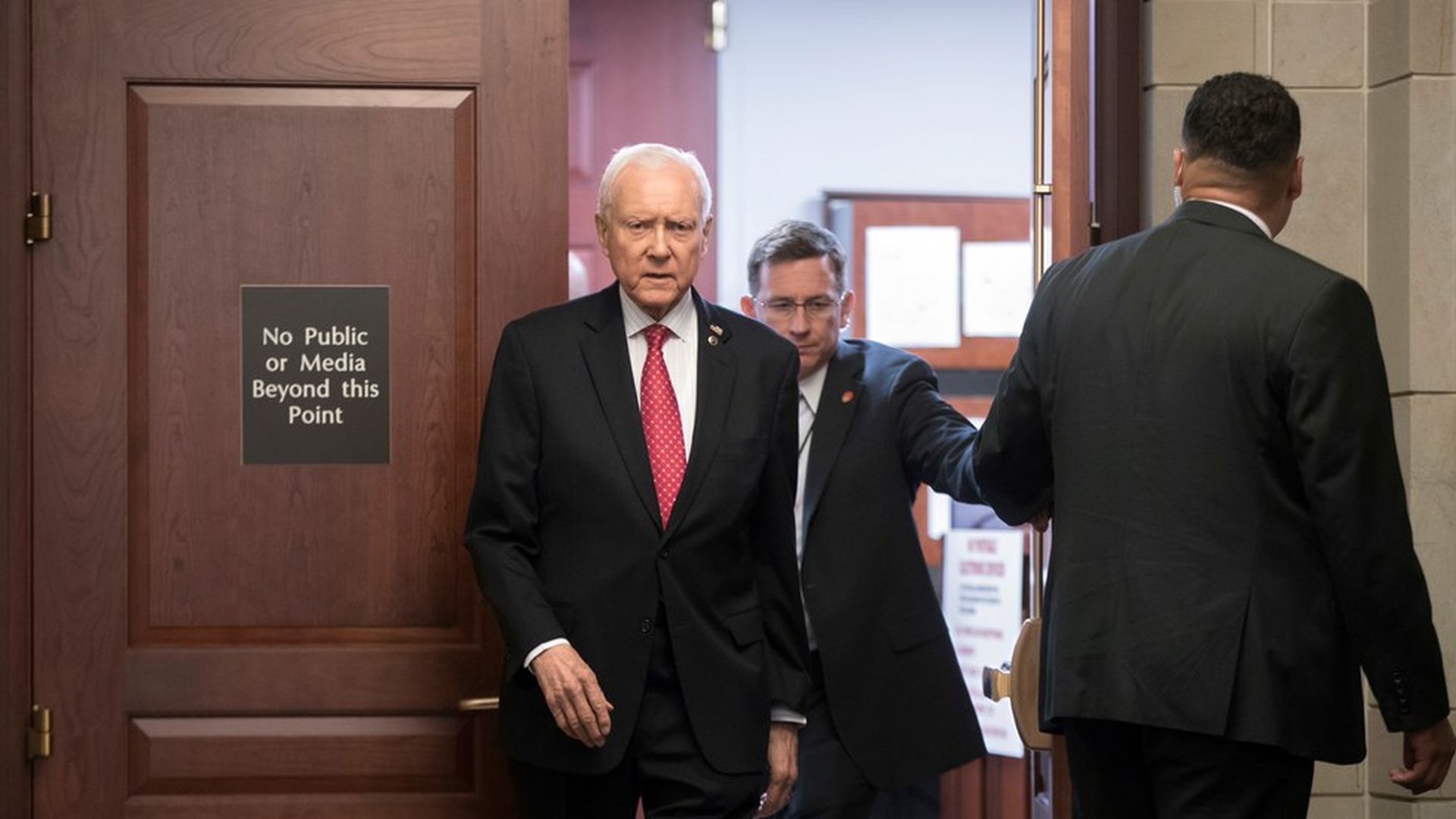 Senate Finance Committee chairman Orrin Hatch this morning poured some cold water on the emerging bipartisan effort to stabilize the Affordable Care Act. "Many of the proposals for a bipartisan solution would amount to little more than a bailout of the current system. This, in my view, would be a mistake," Hatch said as he opened a hearing about the health care law.
Why it matters: Hatch is not a hardliner who plays hard to get within the GOP caucus. If he's not ultimately on board, that's a signal to rank-and-file Republicans and will make it harder for a bill to get across the finish line.
What Hatch wants: The stabilization effort is shaping up as a pretty simple trade-off: A commitment to funding the ACA's cost-sharing subsidies (a win for Democrats) and changes to give states some more flexibility over the program (for Republicans).
Hatch said he knows some sort of bipartisan action is probably necessary, but he wants to see deeper policy changes to the ACA. He suggested:
Repealing or delaying the law's taxes on insurance plans and medical devices
Repealing or curtailing the law's employer and individual mandates
Repealing a new board tasked with curbing the growth in Medicare spending
Hatch said he recognizes Congress will likely need to act, "maybe even this year," on the ACA. HELP Committee Chairman Lamar Alexander wants to pass something this month.
Go deeper