GOP leadership wooing moderates before healthcare vote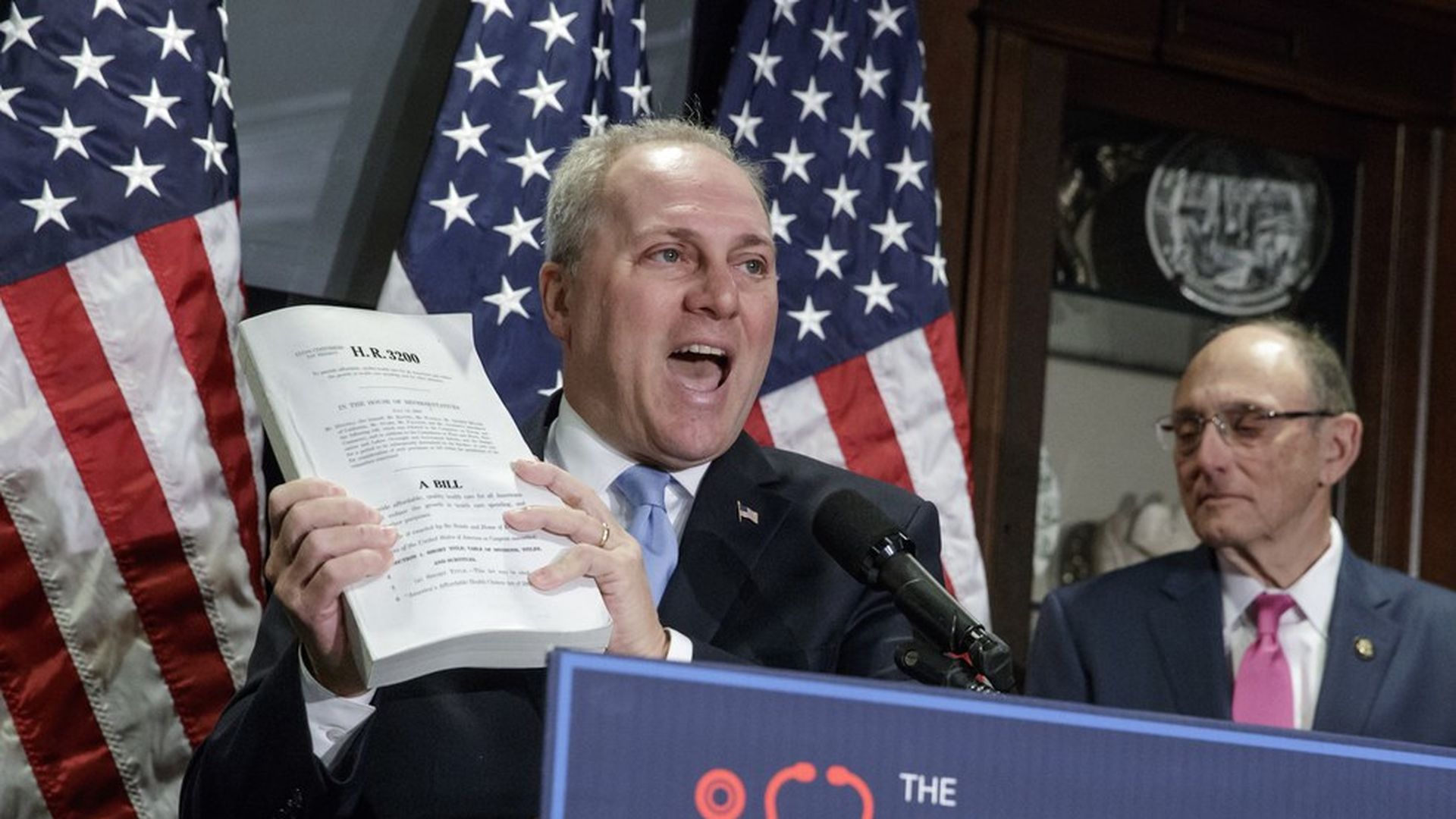 After showering attention on conservatives, the healthcare whip team is shifting its focus to the moderates who worry Ryan's healthcare plan will hurt their elderly constituents.
Steve Scalise's whip team met with a couple dozen members of the Tuesday Group on Thursday, but these House moderates couldn't agree on what they'd need from leadership to get to "yes." They're fed up with being taken for granted on tough votes and they're worried that they'll take a tough vote for the team only to watch the bill die in the Senate.
The count: Everybody knows it's going to be extremely tight. A Freedom Caucus source says "short of some major change — which we are being told won't come — the bill does not have the votes." Leadership hopes pressure from Trump and Steve Bannon, who texts regularly with Freedom Caucus leader Mark Meadows, can sway conservative holdouts.
What's next: A full court press, with a mixture of public advocacy (Trump's rally in Kentucky tomorrow) and private cajoling. Vice President Pence and HHS Secretary Tom Price are making last-minute pitches to reluctant members. Price meets with conservative leaders tomorrow and key industry groups later in the week.
What's on the table: Leadership will likely offer more generous tax credits to seniors (as Paul Ryan suggested today) and are considering buying off moderates with a reserve fund that would be used in the Senate to boost up the tax credits. But that risks solidifying the remaining Freedom Caucus members against the bill.
Go deeper