GOP lawmakers fight establishment Obamacare plan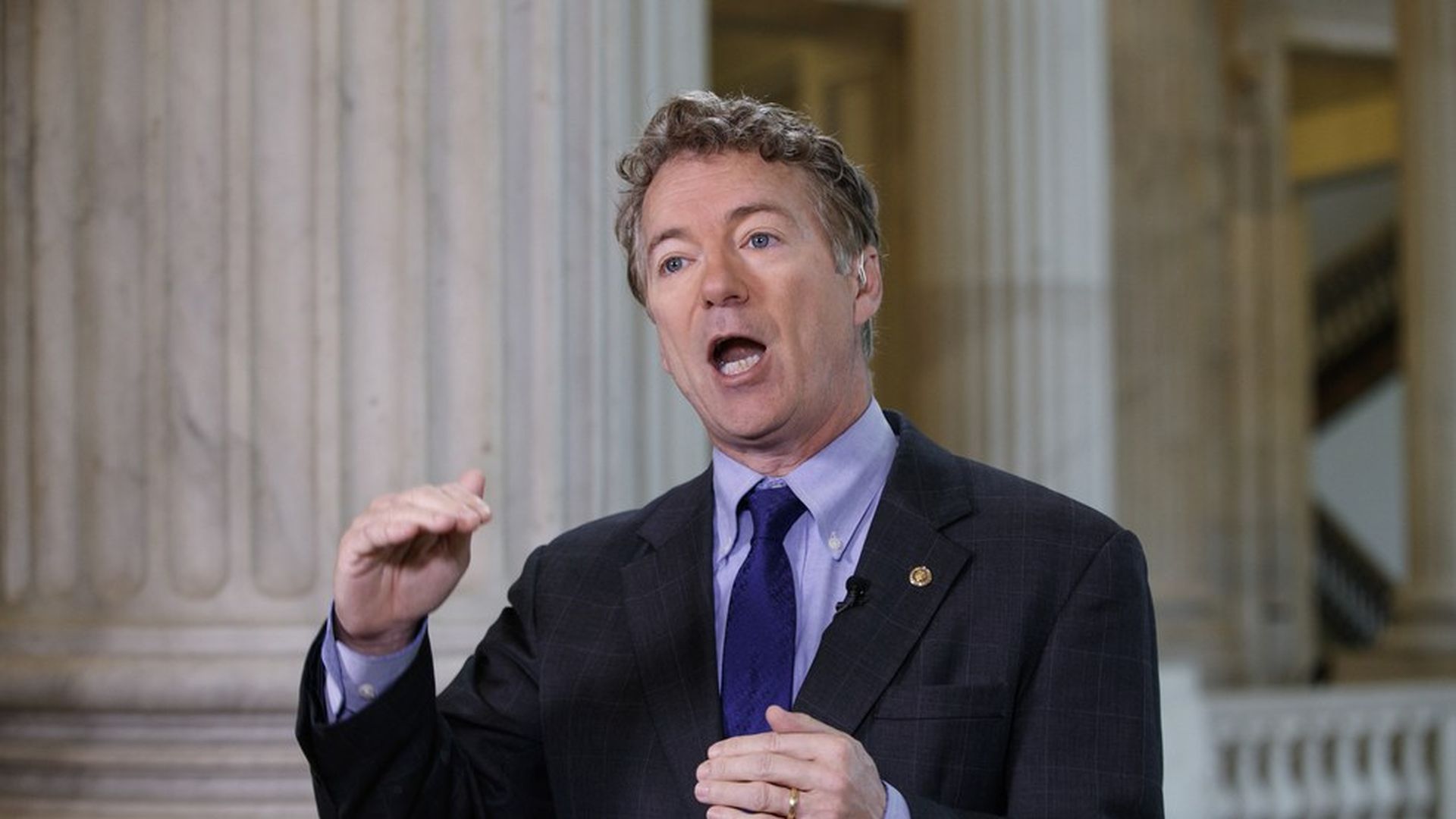 A group of GOP lawmakers from both the House and Senate have banded together to oppose the GOP establishment's American Health Care Act — which President Trump is "proud to support" — opting instead to announce their plan to reintroduce 2015 legislation that offered a clean repeal of Obamacare.
Who is behind the effort? Sen. Rand Paul, Sen. Mike Lee, Rep. Mark Meadows, Rep. Jim Jordan, Rep. Louie Gohmert, Rep. Dave Brat, and Rep. Tom Garrett. Most of the House members are also members of the Freedom Caucus, which will vote on its AHCA position as a bloc this evening.
Rand's reasoning: "We are united on repeal, but we are divided on replacement."
How times have changed: In 2015, the clean repeal bill easily cleared both houses of Congress and was vetoed by then-President Obama. But that was an act of political theater without real stakes and the pressing need for a replacement.
Go deeper