Google cars and roof sensors can now monitor air pollution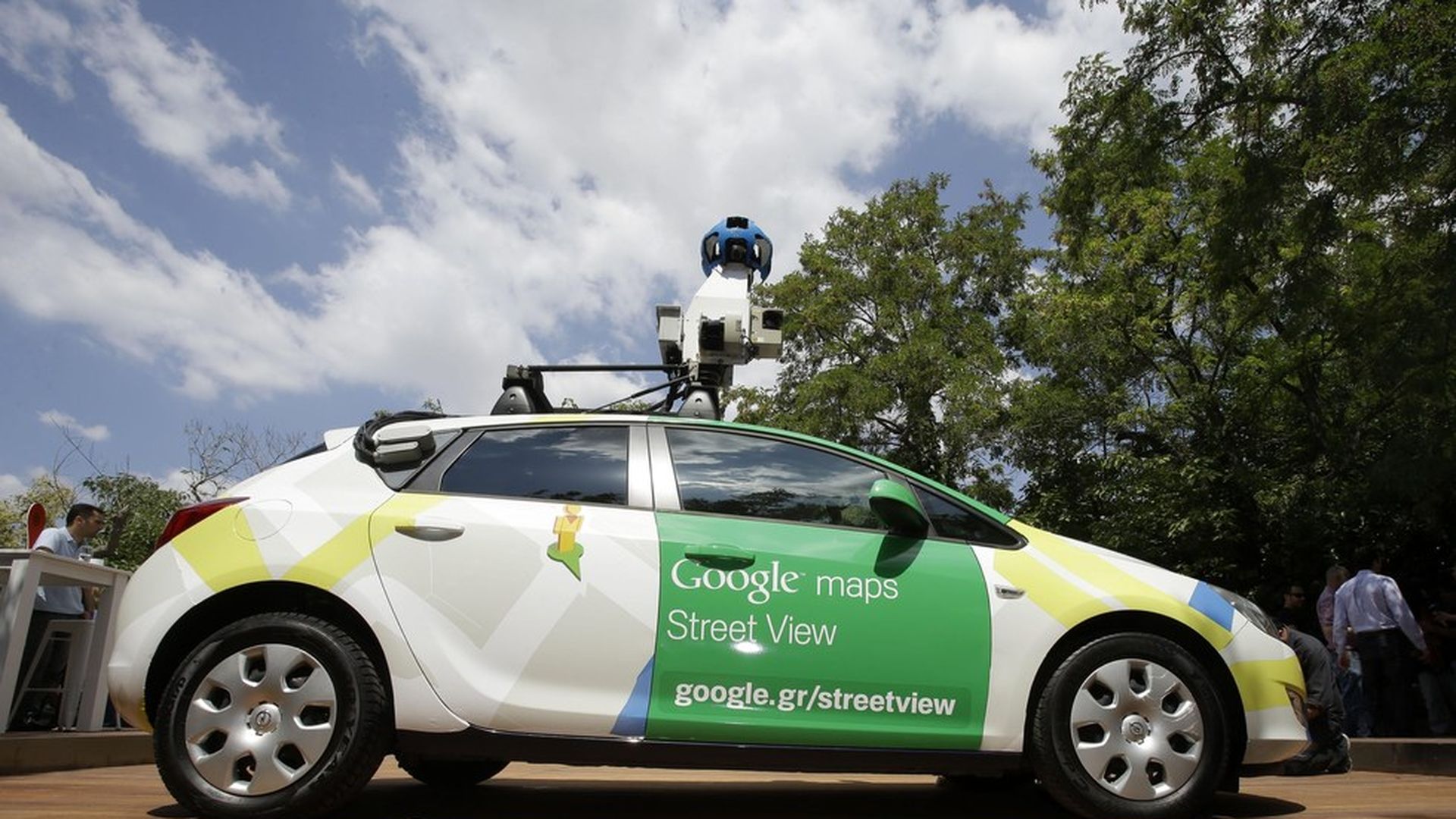 Scientists in San Francisco and Oakland have developed two new ways to monitor pollution at high resolutions, according to Wired.
Why it matters: Scientists and epidemiologists have relied on weather models to track air pollution and conduct studies, but maps made with this unprecedented detail will open a door to the kinds of questions and studies scientists can conduct.
Monitors inside Google Street View cars. Aclima, the SF-based company, installed tubing to monitor air quality in the Bay Area. As the cars drive around, the tubes take in the air, which is tested once per second for carbon pollution and nitrogen gases. Their year-long study produced an interactive map of three types of air pollution.
Sensors on rooftops. Ron Cohen, an atmospheric chemist at UC Berkeley, installed them across the Bay Area that can measure seven types of pollutants. The sensors, called BEACO2N (Berkeley Atmospheric CO2 Obseation Network), monitor set locations and reveal how pollution changes throughout the day and with the change of seasons.
What's next? The scientists behind both of the projects hope to create a full ecosystem of pollution sensors. Cohen is planning to track how asthma attacks correlate with pollution, and Aclima is working with epidemiologists to study emission levels near pollution hotspots. Both groups are looking to expand globally.
Go deeper