Goldman Sachs CFO talks job automation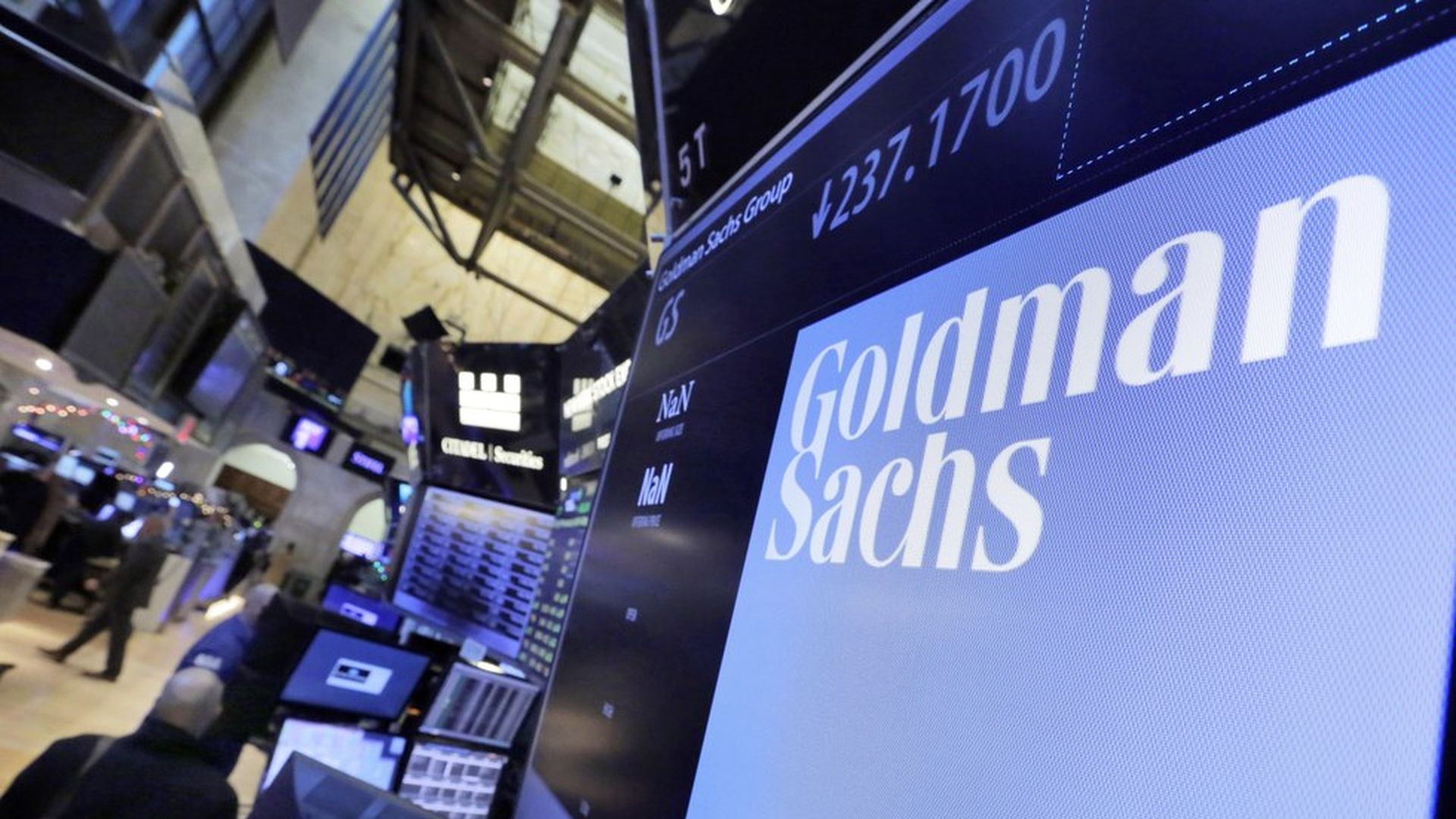 Incoming Goldman Sachs CFO Marty Chavez is a longtime technologist, with a PhD from Stanford in medical IT, two startups under his belt and a career at Goldman Sachs that included time as chief information officer. Yesterday he spoke with Axios about the role of automation in finance. Takeaways:
Past isn't prologue: Chavez acknowledges that many of the current job descriptions at Goldman Sachs won't exist in a decade from now. For example, he notes that the firm had around 600 equity exchange floor traders in 2000, and that the number is now down to two (or actually 1.5, as one of those folks also does something else). In short, that 1.5 is tasked with making sure the computers stay on or, if things go south in a hurry, turning them off.
Adaptability is key: Despite his belief in increased automation, Chavez isn't too concerned about future employment levels at Goldman, arguing that the firm has plenty of opportunity to expand into other business lines. The key for workers, ― which he says applies both on and off Wall Street ― is to not fight against automation for the explicit sake of "same job" protection, because clingy manual input will always lose in the end.
One fun thing: While at Stanford, Chavez shared an office with future Netflix co-founder and CEO Reed Hastings. They both received identical offer letters from Goldman, which came after a headhunter was asked to compile Stanford computer science PhD with entrepreneurial experience. Chavez accepted, while Hastings did not.
Go deeper