GM will announce sale of its European unit Monday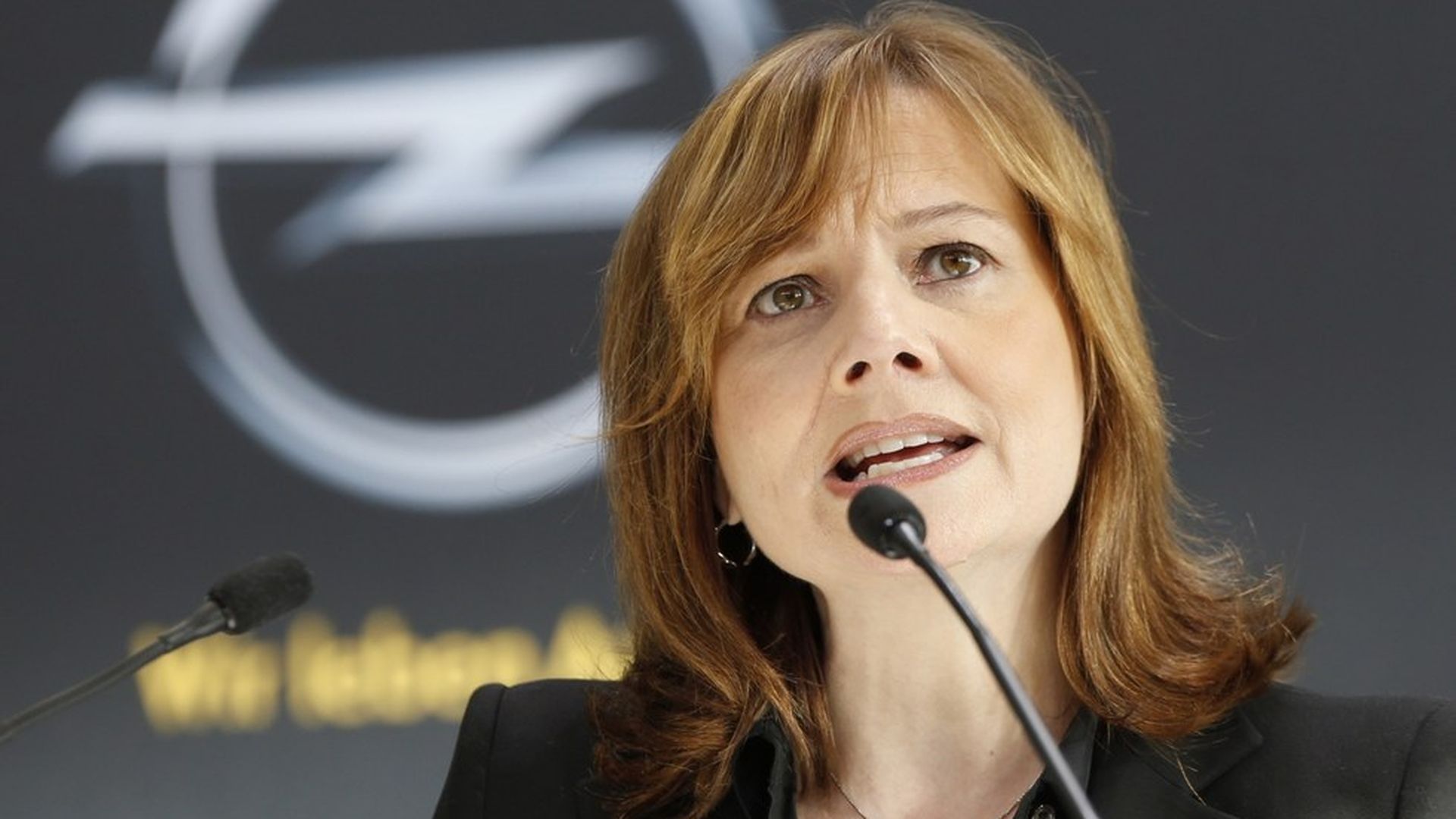 General Motors and PSA Group—maker of Peugeot and Citroen vehicles—will hold a news conference on Monday announcing the sale of GM's European unit, Opel, according to multiple reports. The sale would give PSA group 16% of the European market, making it the second largest European car maker after Volkswagen, but also saddle it with an operation that has been losing GM money for years.
Why it matters: The move confirms GM CEO Mary Barra's strategy of placing profits above sales volume, and will likely knock GM out of the ranks of the world's top three automakers. When GM announced it was considering the sale last month, its stock rose 6%, while Barron's suggests that the move could increase the stock price by as much as 35%.
Go deeper