Global M&A hits 6-year high
Global mergers and acquisitions hit a 6-year high for the month of January, according to Thomson Reuters. Total announced deals hit $258.2 billion, which is up 38% from last January. Included was a 31% boost for cross-border M&A to $106.8 billion, which is the highest such January total since 2006.
The only negative note was in Asia, where targets were down 12% to $57.6 billion. Americas targets were up 7%.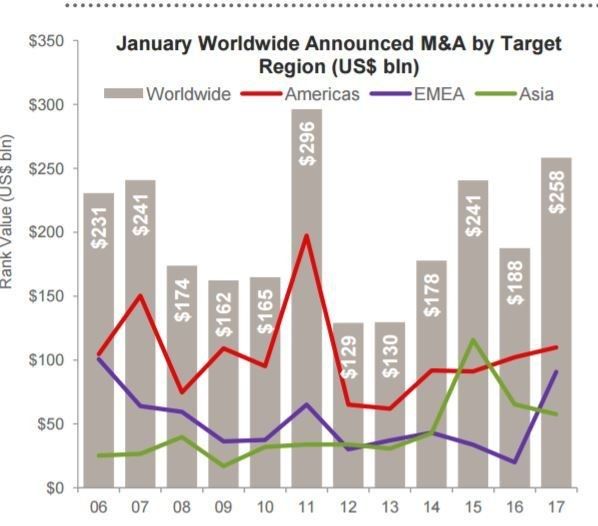 Go deeper