Get ready for a Trumpian debt ceiling showdown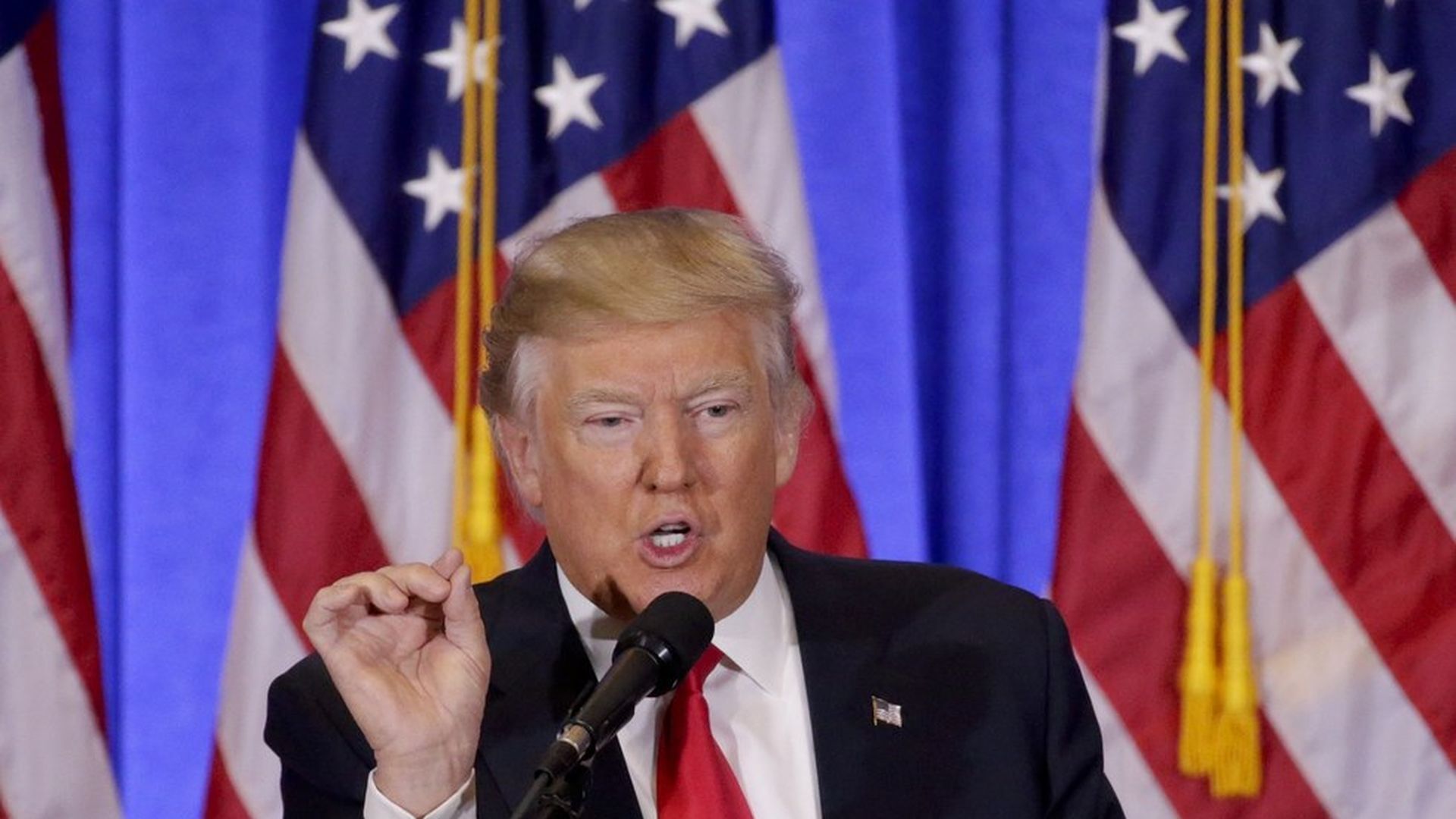 Transcripts released Thursday of Federal Reserve meetings in 2011 underscore a potentially serious conflict between President Trump and Congressional Republicans: the debt ceiling.
The old claim: The Treasury and Fed said they couldn't prioritize interest payments to the U.S. government's creditors, ahead of other obligations like salaries or entitlement transfers, if the debt limit wasn't raised.
The truth: They were planning to prioritize interest payments to creditors.
The transcripts are vindication for Republican budget hawks who argued that refusing to raise the debt ceiling would not put the country at risk of default, at least when it came to global bond markets.
Why it matters: The Treasury Department will have to start resorting to "extraordinary measures" to avoid breaching the debt ceiling in March. Those maneuvers will be exhausted roughly six months later, but President-elect Trump has shown little interest in the magnitude of belt-tightening that was demanded of Obama in exchange for a ceiling hike.
Go deeper