Germany: Trump's NATO demands "totally unrealistic"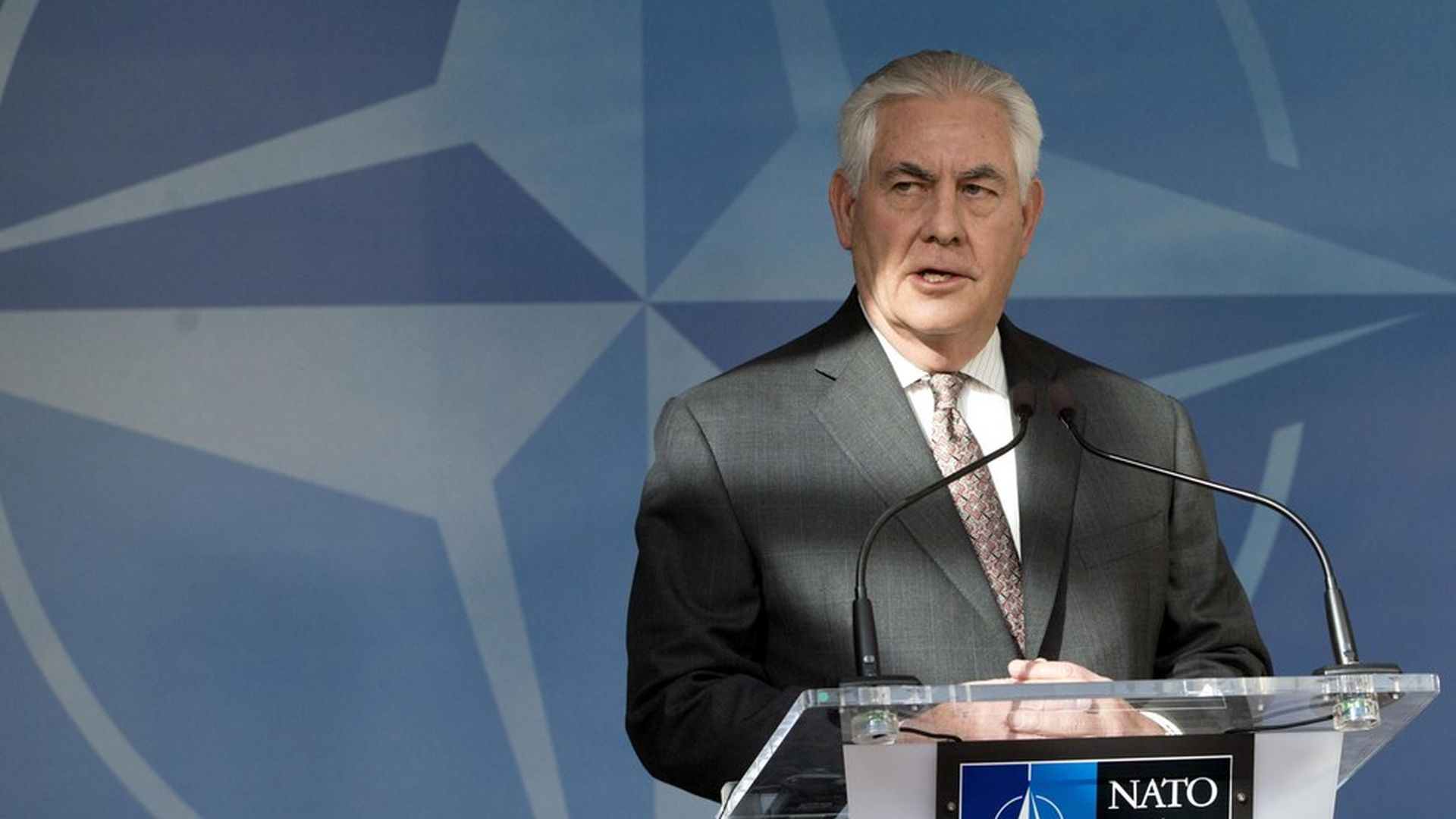 Secretary of State Rex Tillerson said Friday that he wants NATO members to agree on a plan to increase military spending by the end of the year, or solidify plans to reach the 2% of GDP target by 2024, per the WSJ. As part of that process, the U.S. is requesting NATO countries to send reports annually outlining their progress.
But German Foreign Minister Sigmar Gabriel argues that such demands are "totally unrealistic," and to meet the desired target, Germany would have to increase spending by roughly $37 billion.
Look ahead: Trump will attend a meeting of NATO heads of state in Brussels on May 25. It is the president's first scheduled foreign trip.
Go deeper