Germany refuses Erdogan's bodyguards ahead of G20 summit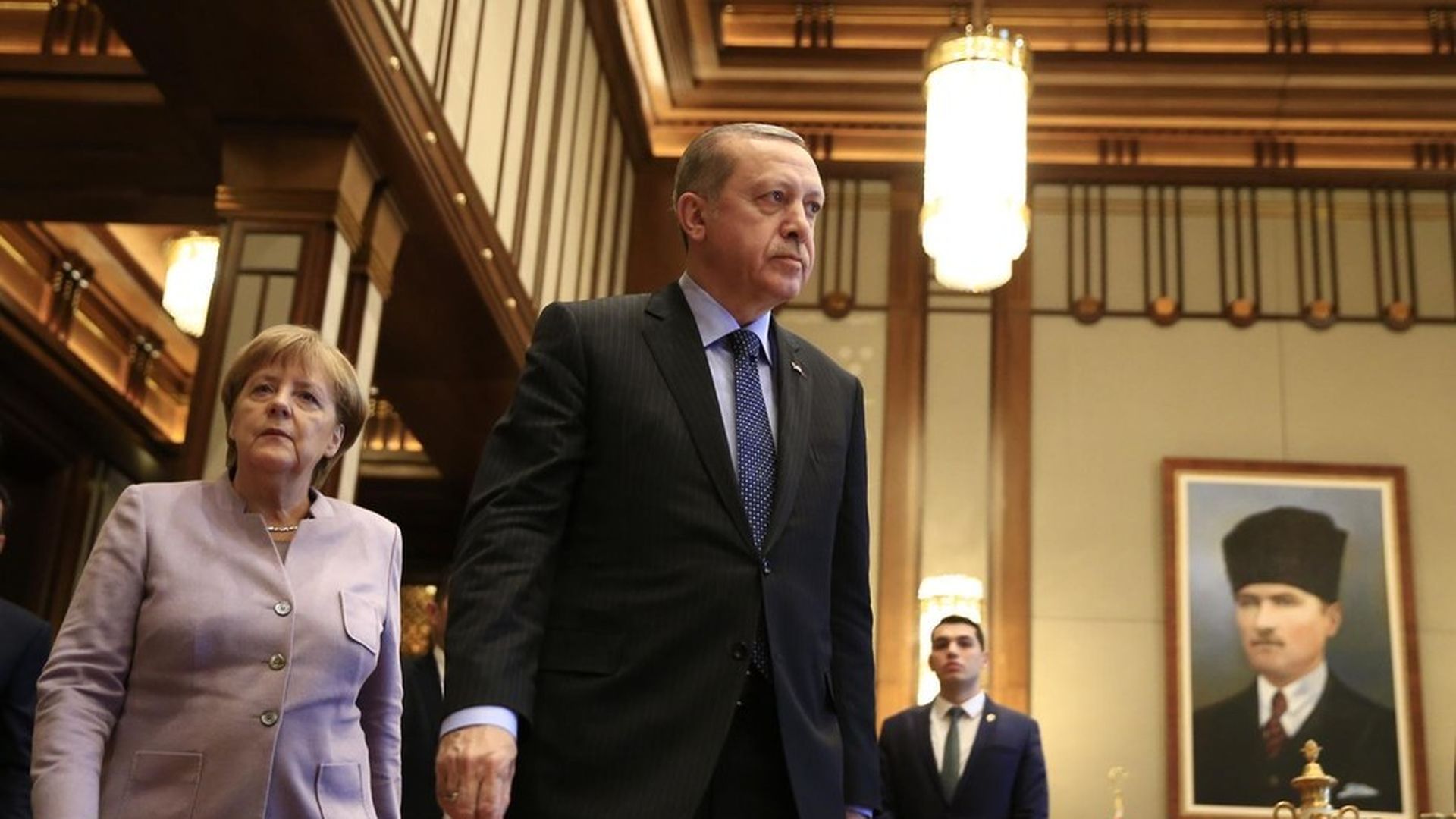 Ahead of next week's G20 summit in Hamburg, the German government has told Turkish President Recep Tayyip Erdogan to leave some members of his security detail at home after they were involved in a massive brawl outside in the Turkish embassy in Washington last month, per CNN.
What went down: Die Welt reports that Germany's Foreign Ministry received a list of those accompanying Erdogan for the G20 summit and blocked those involved in the skirmish in DC saying that "all other guests who travel to Germany must abide by German law."
Stay tuned: There might be as many 100,000 protestors in Hamburg for the G20 next week. Some will be protesting the presence of President Trump and Russian President Vladimir Putin, but Kurdish groups are also expected to turn up to protest Erdogan's policies.
Go deeper