General: "fair chance" U.S. launched Mosul strike that killed 100s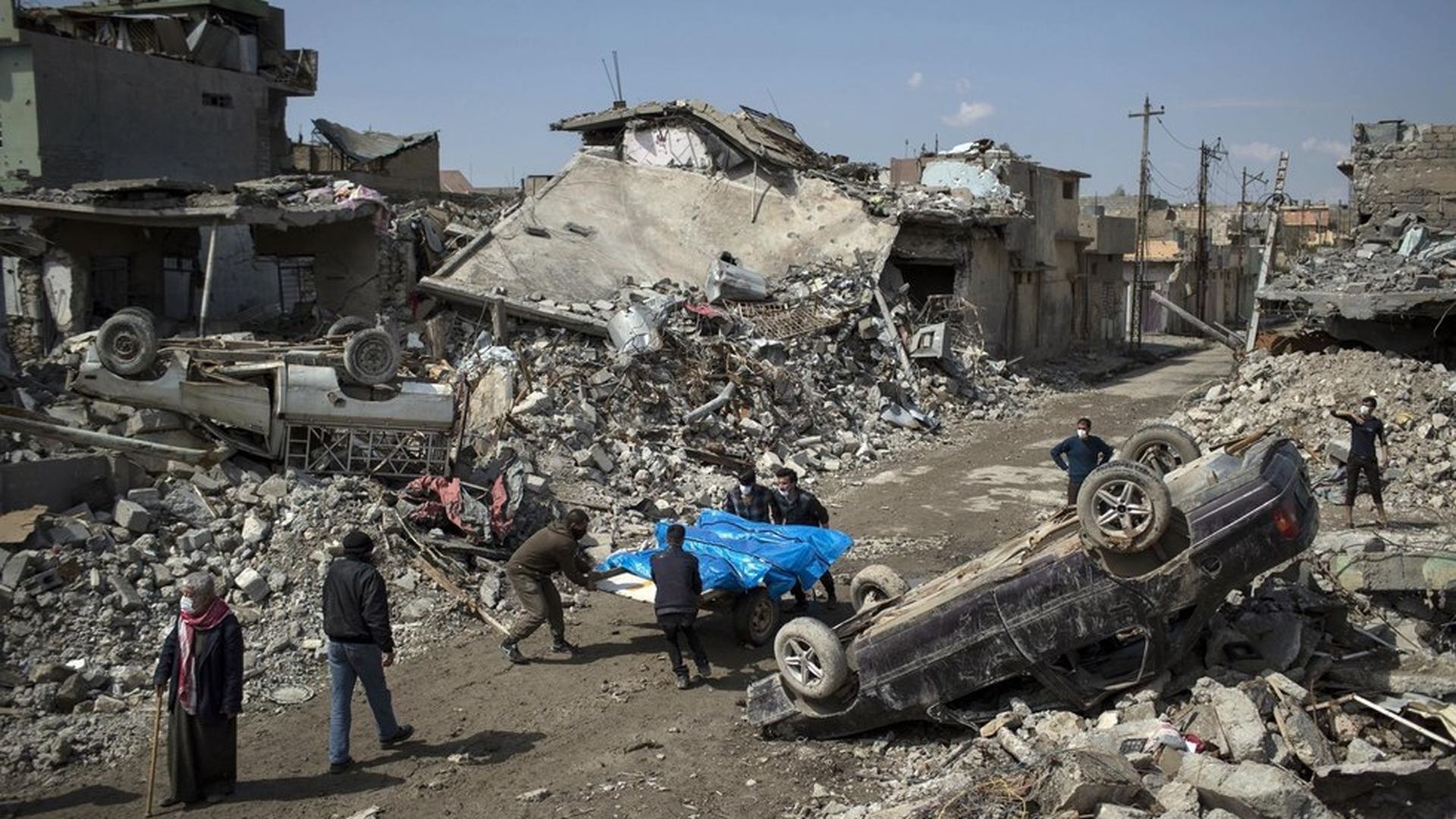 Lt. Gen. Stephen Townsend, the commander of the United States-led international coalition against ISIS, said today that there was "a fair chance" that the U.S. had launched an airstrike in Mosul on March 17 that may have killed hundreds of Iraqi citizens, adding it was an "unintentional accident," per Defense One's Kevin Baron.
Estimates for death toll in the airstrike range from 80 to 511 with the likely number somewhere between 130 and 230. The Washington Post branded it "potentially one of the worst U.S.-led civilian bombings in 25 years."
President Trump's loosening of the rules of engagement in the region was "not really related" to the civilian deaths, according to Townsend.
Go deeper