Gender pay gap closed by the largest amount since 2007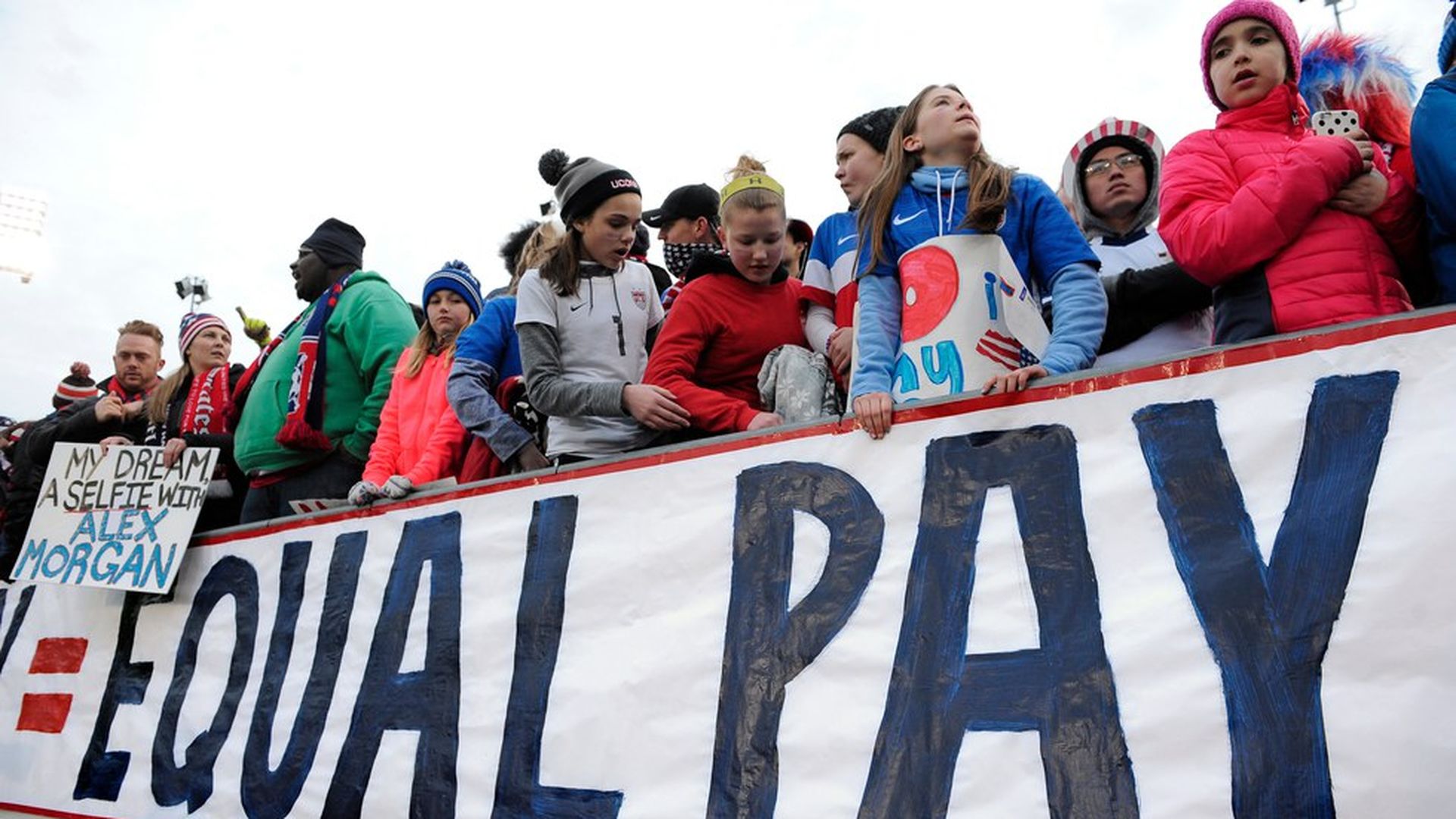 Steve Rattner, in one of his famous charts for "Morning Joe," uses new Census Bureau data to show women closing the pay gap with men last year by the largest amount since 2007.
"The female to male earnings ratio reached 80.5%, the highest ever. However, the gap was closed both by women earning more and men earning less. In dollar terms, the typical man earned $51,640 last year; the average woman received $41,554."
P.S. N.Y. Times Quote of the Day: James Freeman, the founder of Blue Bottle Coffee, about the prospect of going public in a stock offering (instead, the company was acquired by Nestlé): "Everything that I've seen and read, it seems like a way of living in hell without dying."
Go deeper