Gen X tops Millennials on social media
New data from Nielsen shows that adults ages 35-49 spent more minutes per week on social media than millennials.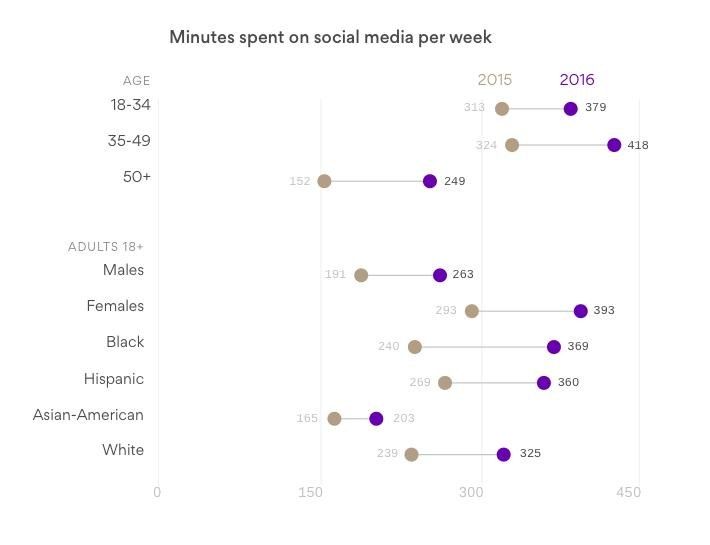 Other key takeaways:
Overall, social media consumption is up nearly 40% amongst all U.S. adults
Adults 50+ spend dramatically less time on social media than younger generations, but that their percentage of consumption is up 64% from the year prior.
Social media amongst African-Americans is up the 54% percentage points from last year, and 34% amongst Hispanics.
Why it matters: From a political perspective, Trump's social media communication strategy aligns with these trends. In an interview with Axios, the President-elect said he would continue to use his social media accounts to bring his message directly to the people, instead of leaning on press conferences and traditional outlets, which he calls "dishonest" and says don't accurately convey his message.
Go deeper