Gary Cohn hedges on border tax reform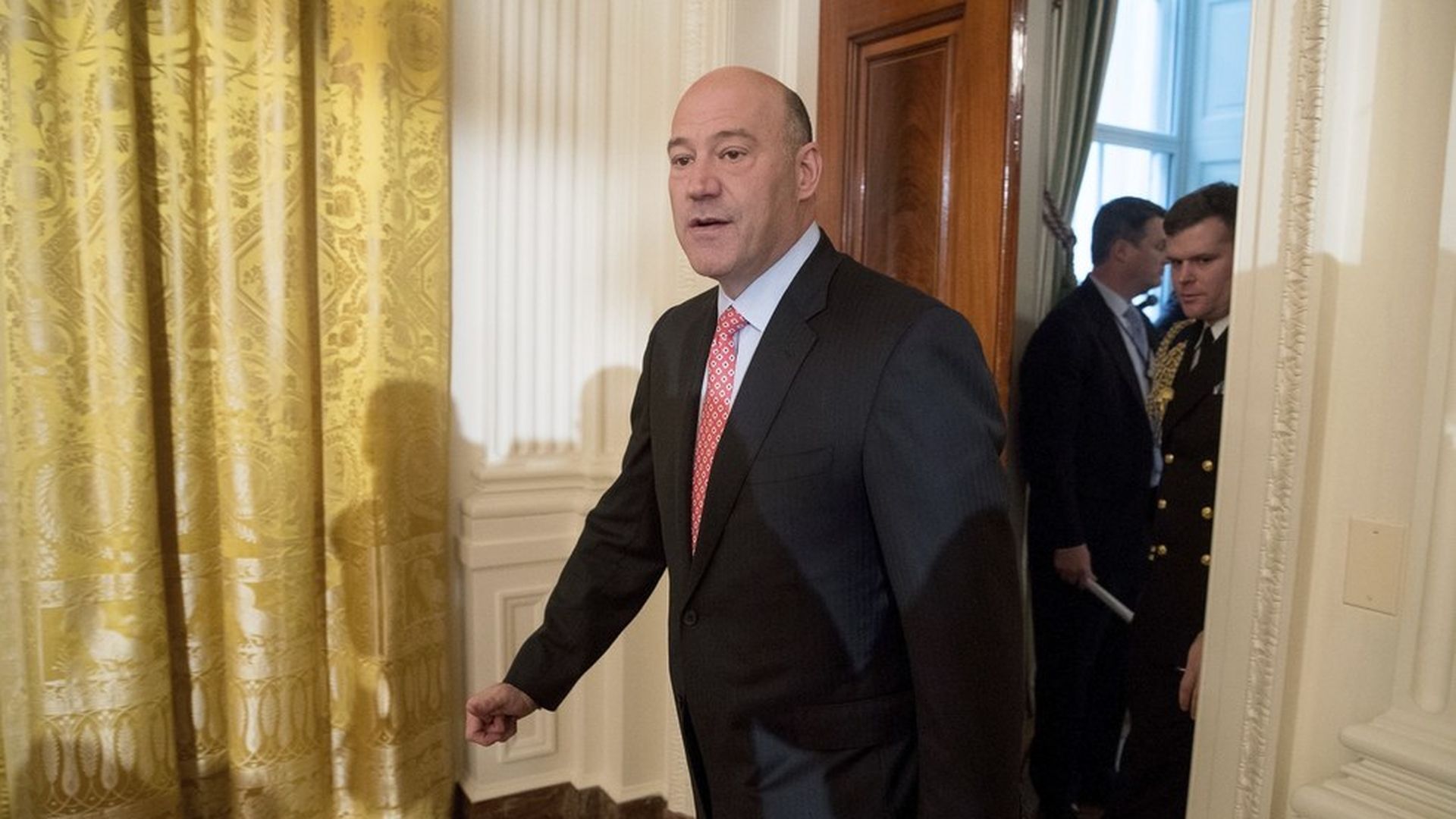 Trump Chief Economic Advisor Gary Cohn wouldn't commit to the border adjustment tax, a proposed duty hike on corporate imports, during an interview Friday on CNBC.
Why it matters: Unified Republican government under President Trump has revealed the diversity of opinion on the right toward tax reform:
Donald Trump is reportedly skeptical that border adjustment will really protect domestic industry given that it will likely cause the value of the dollar to rise.
House Republicans like the idea because it is a Grover Norquist-approved means of raising revenue to cut the headline corporate rate.
Senate Republicans are divided depending on the relative clout of exporters and importers in their states.
Go deeper