French voters: it's the economy, stupid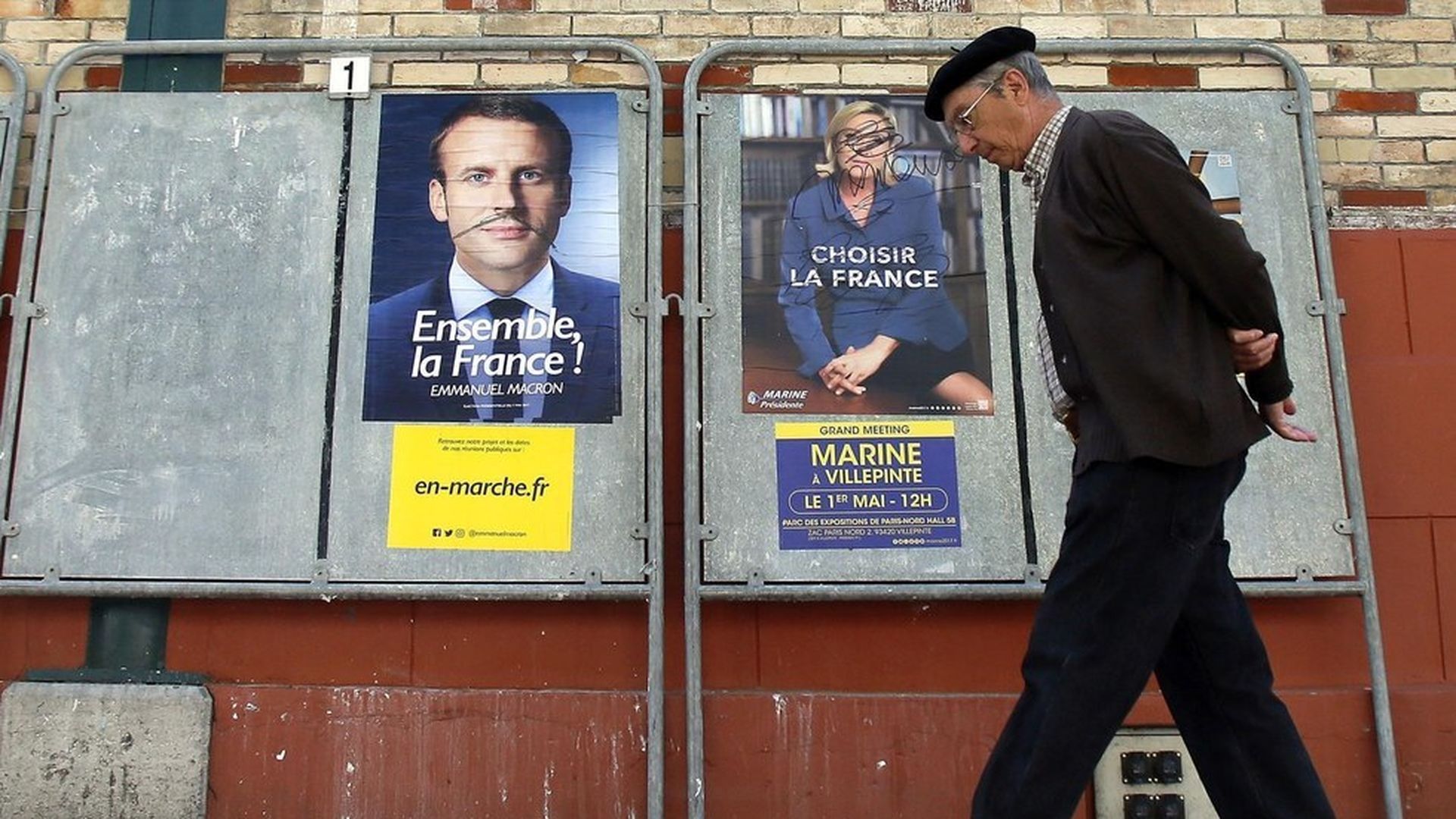 While Marine Le Pen's bread and butter issues in the French presidential election have been immigration and blasting the European Union, the primary concerns for French voters revolve around their own economic well-being, according to OpinionWay's daily tracking poll.
The top three: Jobs, purchasing power, and social protections, like health care and retirement.
Some others: Terrorism, immigration, and security clock in from 4th to 6th. And globalization is only a major concern for 13% of French voters — just the 16th most important issue.
Why it matters: With just two days until voters head to the polls, frontrunner Emmanuel Macron is likely thrilled to see these poll results. If Le Pen were going to make a surge to victory, her primary issues would need to be resonating much more strongly with voters.
Go deeper