France embraces an insider-outsider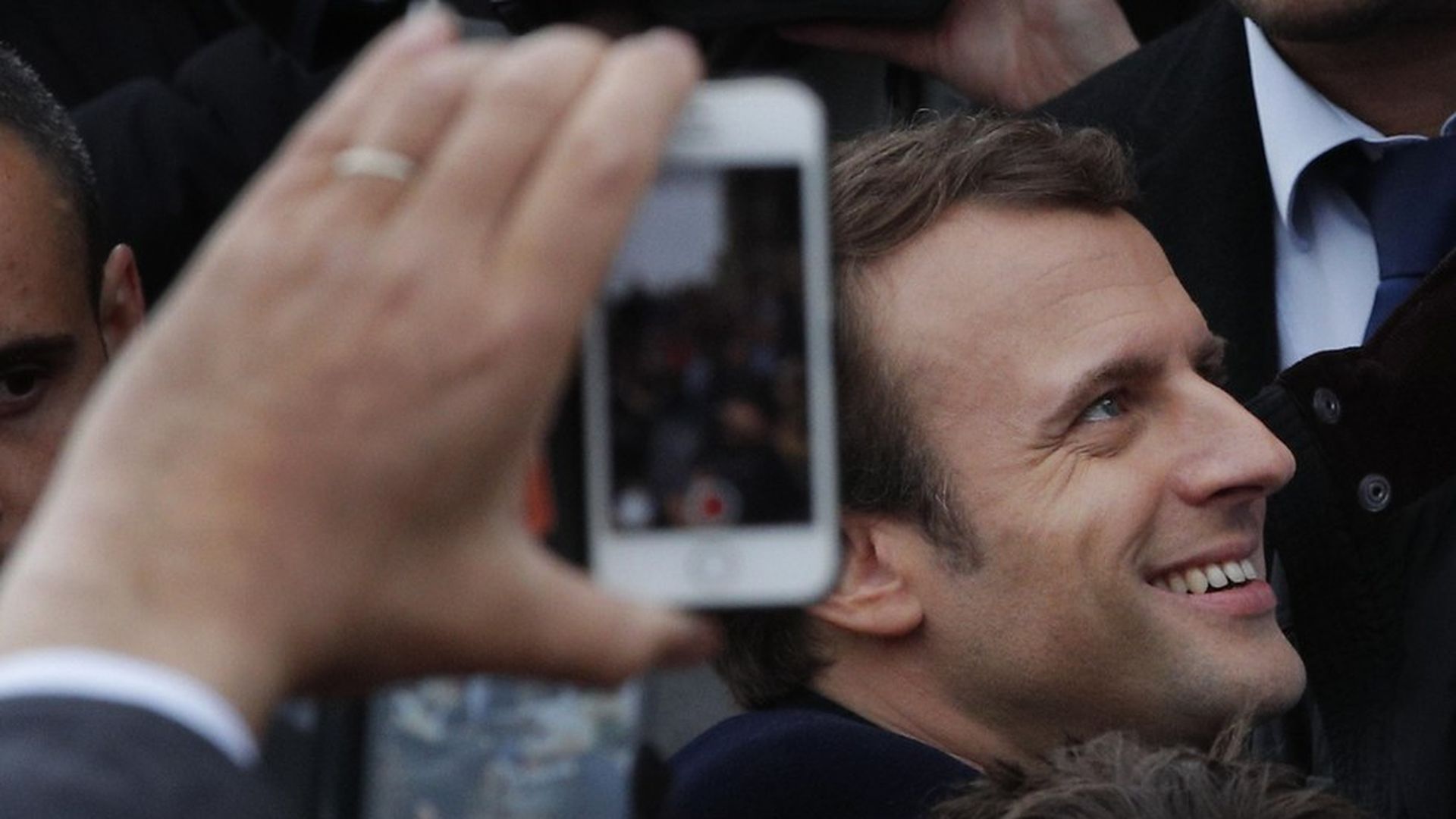 The French are decidedly upset with their establishment politicians. But, given a chance to go the way of the British and Americans and utterly change the system, they have resolutely decided to let the establishment work things out the traditional way.
Driving the narrative: In five weeks, the French will be asked in parliamentary elections whether to give their new president, Emmanuel Macron, a working majority to lead the country out of its economic malaise and ambivalence toward open borders. But Macron's 65% to 35% trouncing of far-right nationalist Marine Le Pen categorically disrupted what had seemed an inexorable Western rejection of seven decades of trans-Atlantic, work-together politics.
There is reason for pause. Macron did shave 10% from the 45% of voters who supported radical candidates in the first round (including those who backed the hard left's Jean-Luc Mélenchon). But 35% were sufficiently disaffected to vote for transformational change, and many who supported Macron probably feel the same way. As president, then, Macron will have to enact serious legislation or face a new tide of discontent.
For the time being, though, Macron's landslide surprised observers who expected a sizable victory, but not the two-thirds majority that he received. "The French people are behind him," said Philippe Le Corre of the Brookings Institution. Le Corre told me the vote repudiated international opinion that said the gravitational pull of authoritarianism was "already making France a fascist country." The election is proof that "every country has its own political culture," Le Corre said.
On Twitter, Matt Yglesias observed that anti-establishment nationalist candidates "only win with the support of the establishment right."
Winner: Pro-EU Europeans.
Loser: Russia. Cyber experts have tracked last Friday's massive hack of Macron's political party to the Russia-linked APT28. Unlike in the US, though, the hack did not appear to have hurt Macron. "It may have tilted the people to Macron," said Jeff Rathke of the Center for Strategic and International Studies.
Go deeper