Foxconn vies for Trump's attention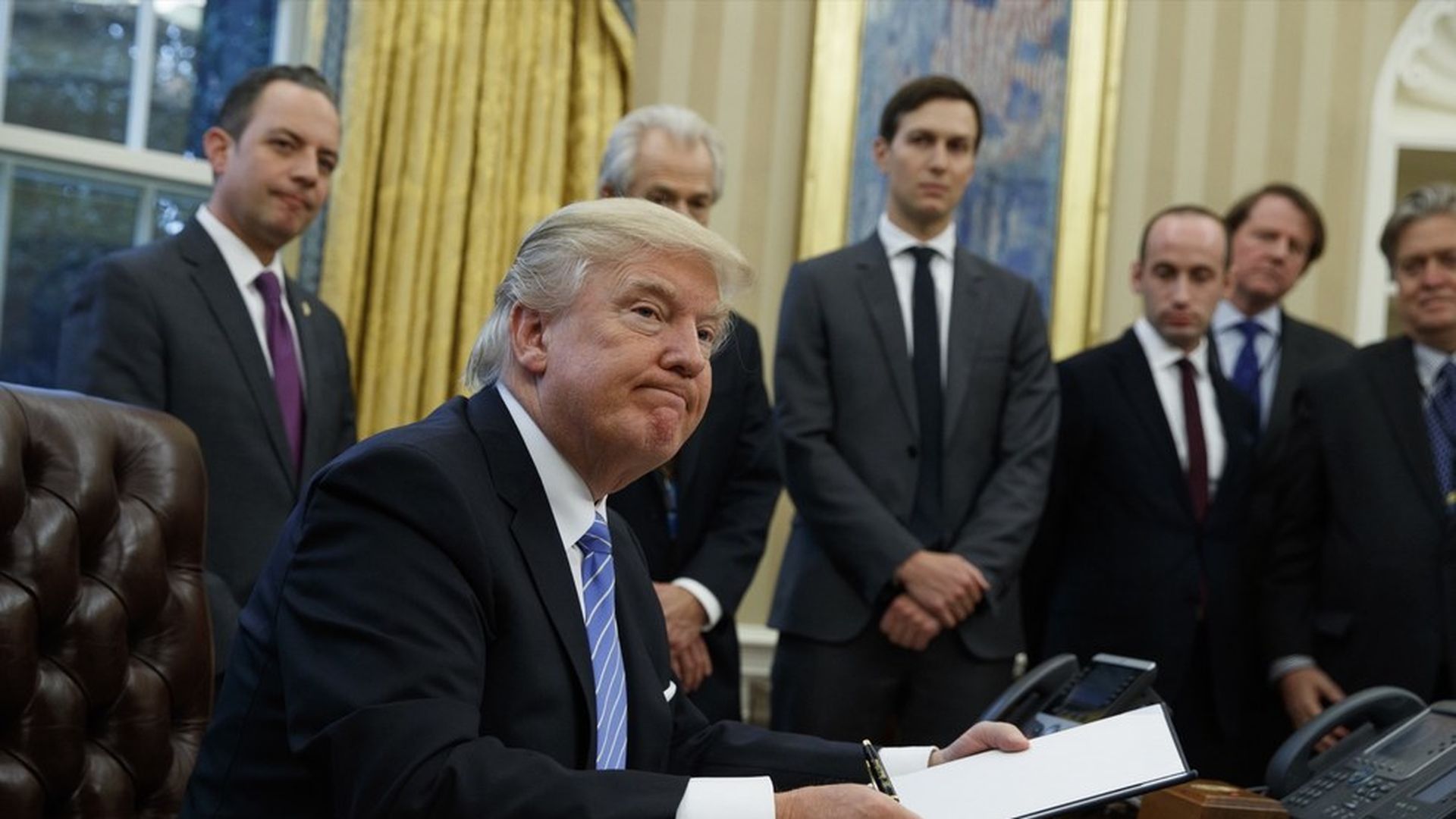 Foxconn Chairman Terry Gou said that his company is considering spending $7 billion to construct a television-display panel plant in the United States that would support between 50,000 and 60,000 jobs.
What critics say: Anyone can "consider" investing in the United States—firms are just jumping at the chance to grab good headlines and ingratiate themselves to President Trump. The most important consideration in this decision isn't politics, but the expense of shipping large tv screens from China to the U.S. consumer.
What fans say: Foreign investment in U.S. manufacturing is about more than just economic fundamentals. President Trump's political pressure will continue to boost such investment, as will tax and trade policies the new administration will implement. Companies like Foxconn are merely anticipating these changes.
What we say: Firms can crow all they want about planned investment, but Trump's success or failure at bringing back jobs will be seen in broad economic data like wage and employment growth, and back-of-the-envelope math says that $7 billion in new investment usually supports far fewer than 50,000 jobs.
Go deeper