Fed greets Trump Economy with Caution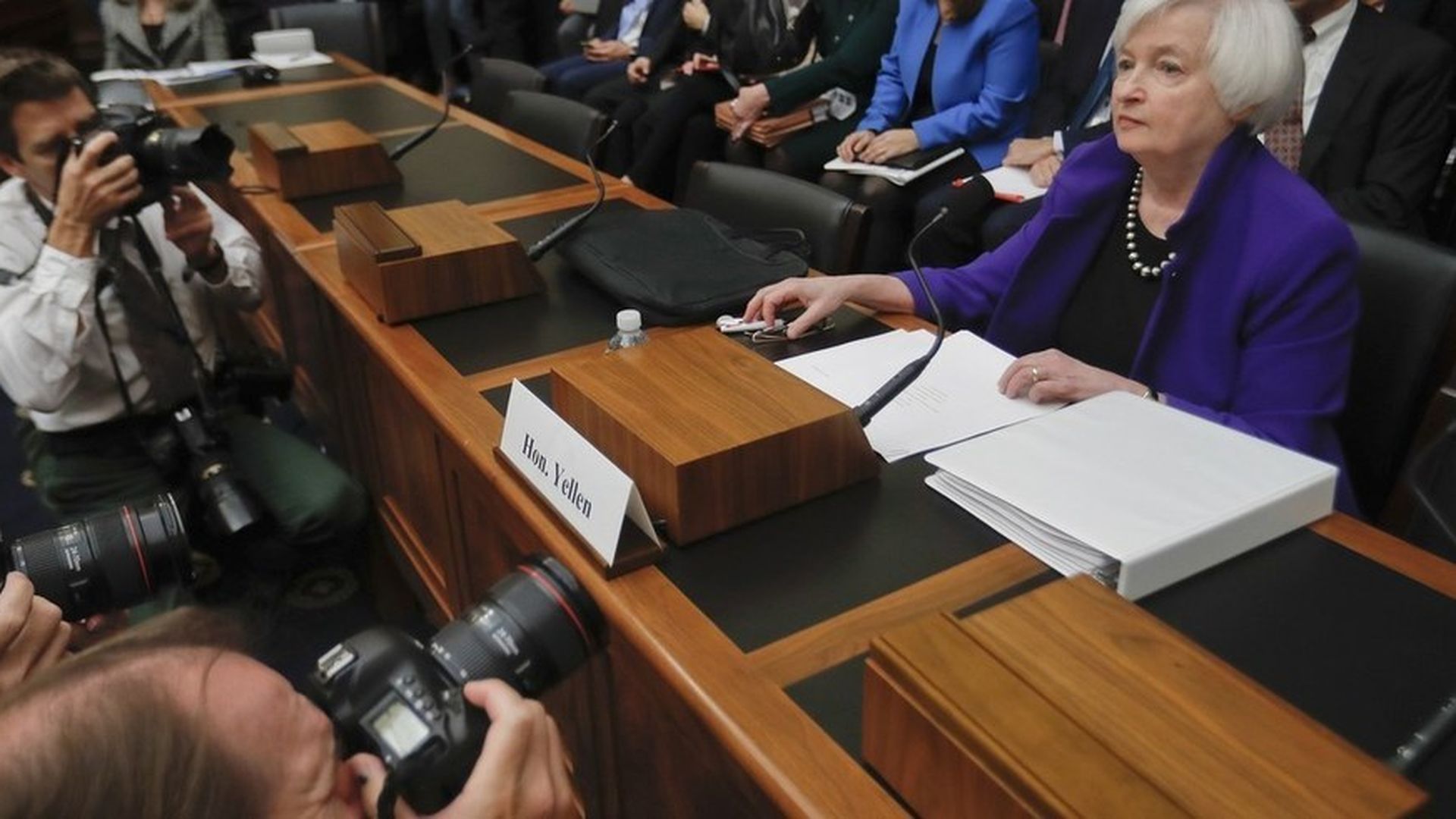 Janet Yellen and company are cautiously optimistic that the U.S. economy has turned a corner, according to minutes of its December meeting.
The minutes showed that the bank stands ready to raise rates again soon if necessary.
But that could change: If Trump and the Republican Congress decide to pass deficit-financed tax cuts or infrastructure spending, which Fed economists agreed would boost economic growth, inflation could rise as well. That could hasten the expected 3 rate hikes expected to come this year—a cautious pace historically.
Our take: The markets may hang on Janet Yellen's every word, but the Fed chair is waiting for President Trump to make the first move. The minutes showed that Fed officials see the run up in the stock market, the dollar, and interest rates since the presidential election as linked "to expectations for more expansionary fiscal policies in coming years or to possible reductions in corporate tax rates."
Go deeper