Fed: Businesses are investing more due to planned GOP policies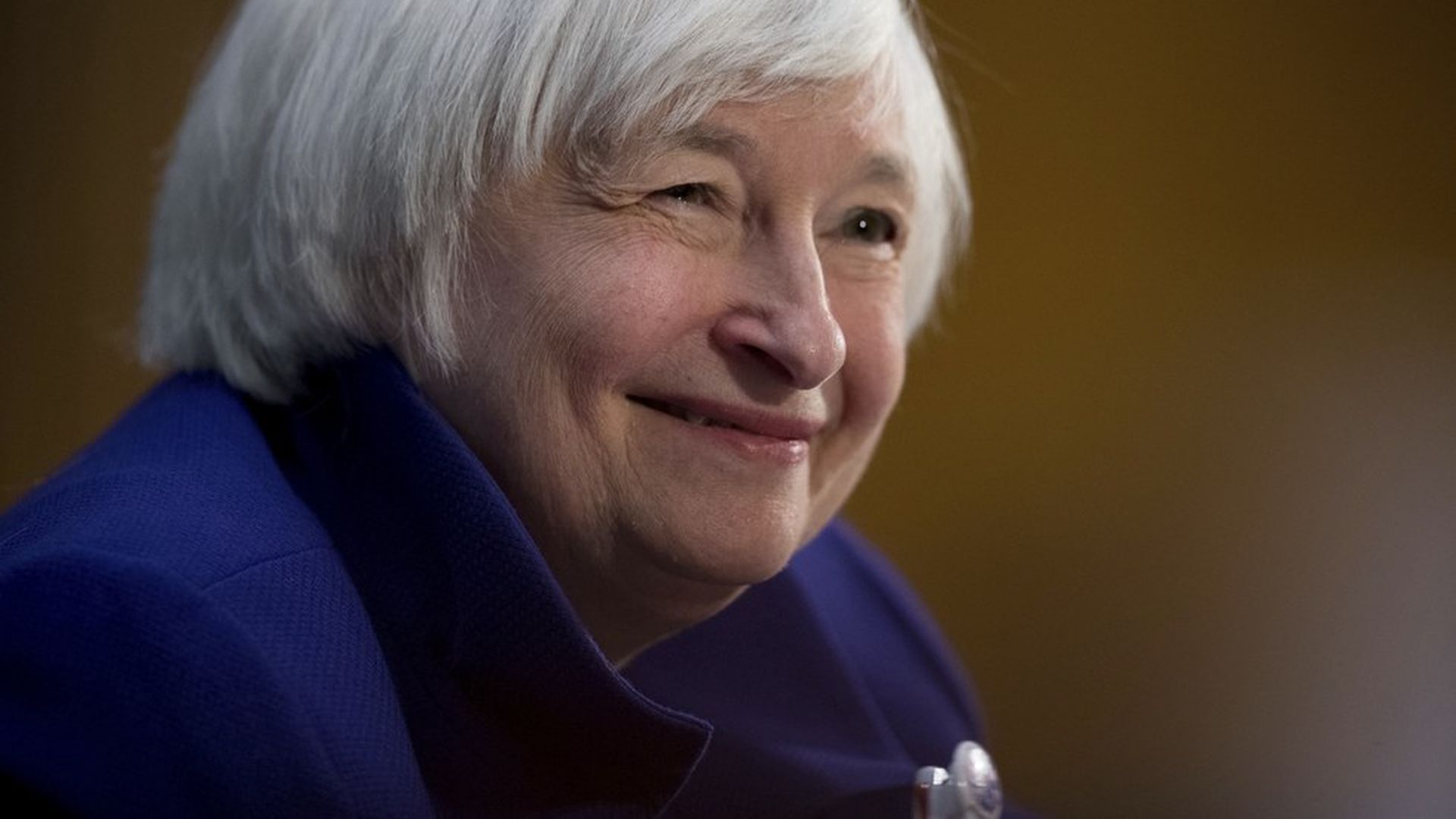 The Federal Reserve released the minutes of its most recent meeting, and one of the more interesting details was what FOMC members reported they were hearing from business leaders in their districts:
" [Committee members said their] business contacts attributed the [recent] improvement in business sentiment to the expectation that firms would benefit from possible changes in federal spending, tax, and regulatory policies. A few participants indicated that some of their contacts had already increased their planned capital expenditures."
Why it matters: At least some business leaders, and stock market investors in general, are assuming that business-friendly policies like corporate tax cuts and infrastructure spending will soon be enacted. According to the minutes, however, most Fed economists think it prudent to wait until we actually see what the GOP Congress and President Trump can agree on before adjusting their economic forecasts.
The Fed didn't suggest any change to its forecast of "gradual" rate increases, which is expected to mean 2 or 3 hikes this year.
Go deeper