FCC halts aspect of privacy rules for internet providers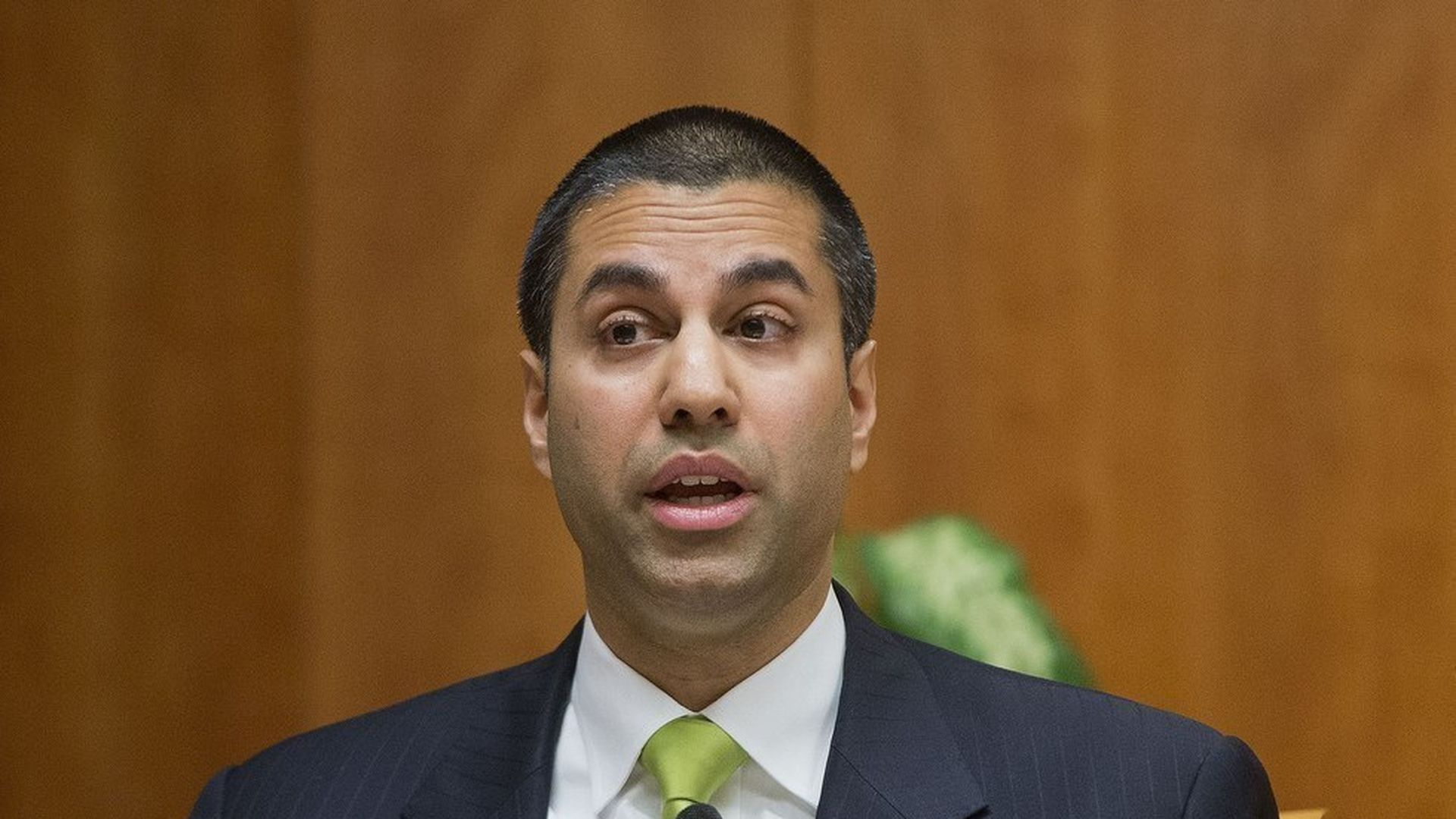 The FCC has officially halted the implementation of a section of sweeping privacy rules for internet providers it approved last year. It first indicated the move was in the works on Friday.
The details: The section subject to the stay requires ISPs like Comcast and AT&T to take "reasonable measures" to protect sensitive consumer information. The commission's two Republicans voted for the stay while Democrat Mignon Clyburn opposed it.
Why it matters: New FCC Chairman Ajit Pai is pulling back on the net neutrality regulations the agency approved in 2015. That vote is what gave the FCC authority over broadband privacy in the first place. Pai and Federal Trade Commission Chair Maureen Ohlhausen said in a joint statement that "jurisdiction over broadband providers' privacy and data security practices should be returned to the FTC" — one indication that this stay tees off a much larger fight.
Go deeper