Facebook's VR app has arrived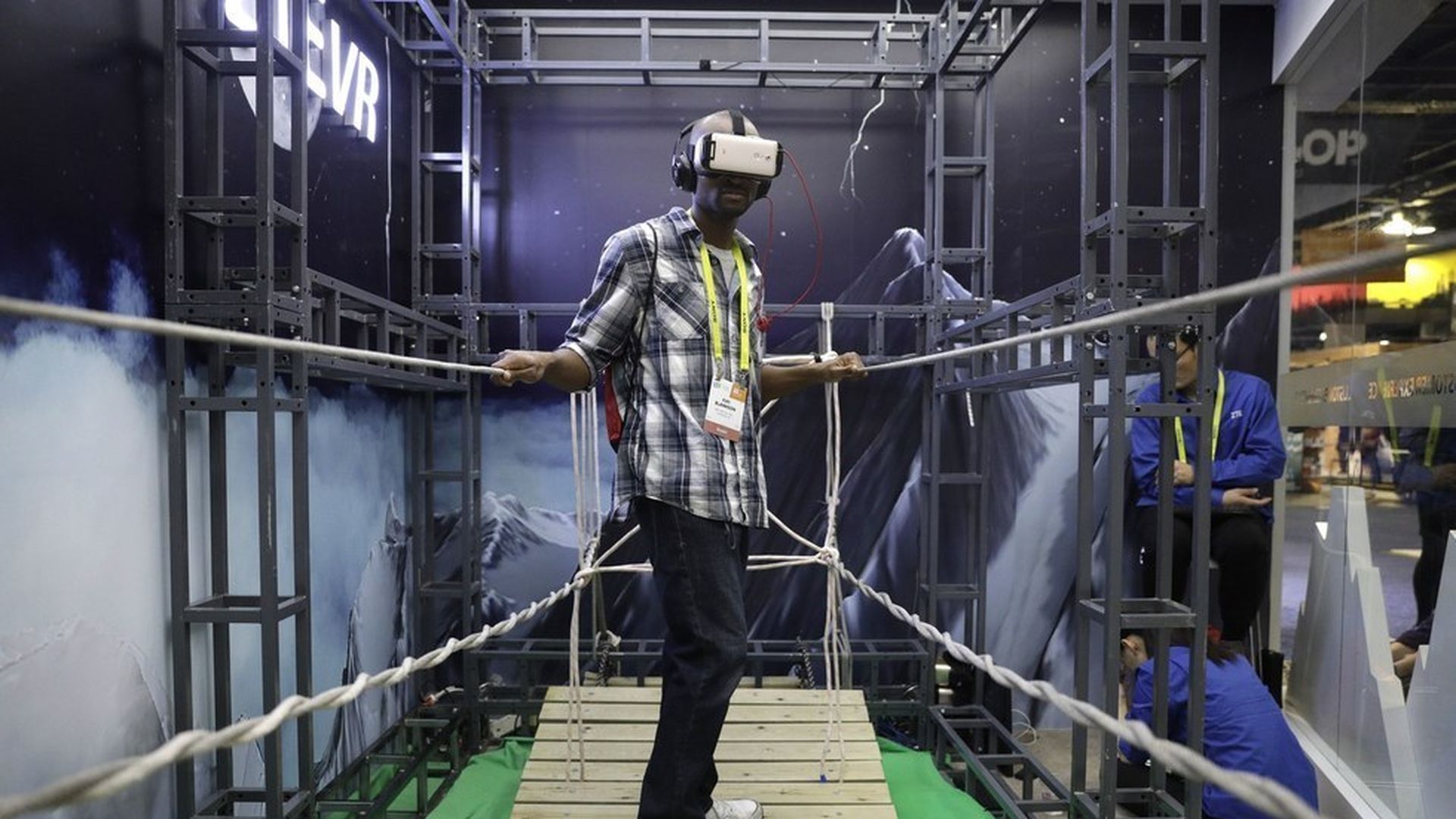 Facebook announced Wednesday the launch of its long-awaited virtual reality app, Facebook 360. This is the first time users can view 360-degree videos and photos posted on Facebook through a VR headset. For now, the content can only be viewed using Samsung Gear VR headsets, and the app will have four feeds:
Explore: Users can discover popular 360-degree content on Facebook from publishers, advertisers and individuals
Following: Users can view 360-degree content on Facebook from friends
Saved: Users can access saved 360-degree content from their newsfeeds
Timeline: Users can upload and post 360-degree content to theirs or friends timelines
Big distinction: 360-degree content (photo or video) is not the same as virtual reality content — the name has just stuck. Technically speaking, virtual reality content allows one to manipulate their environment, like a video game. 360-degree content, which is what is available in this app, allows users to view a photo or video from every angle.
Go deeper