Exclusive: Tom Price rallies small business support for Obamacare repeal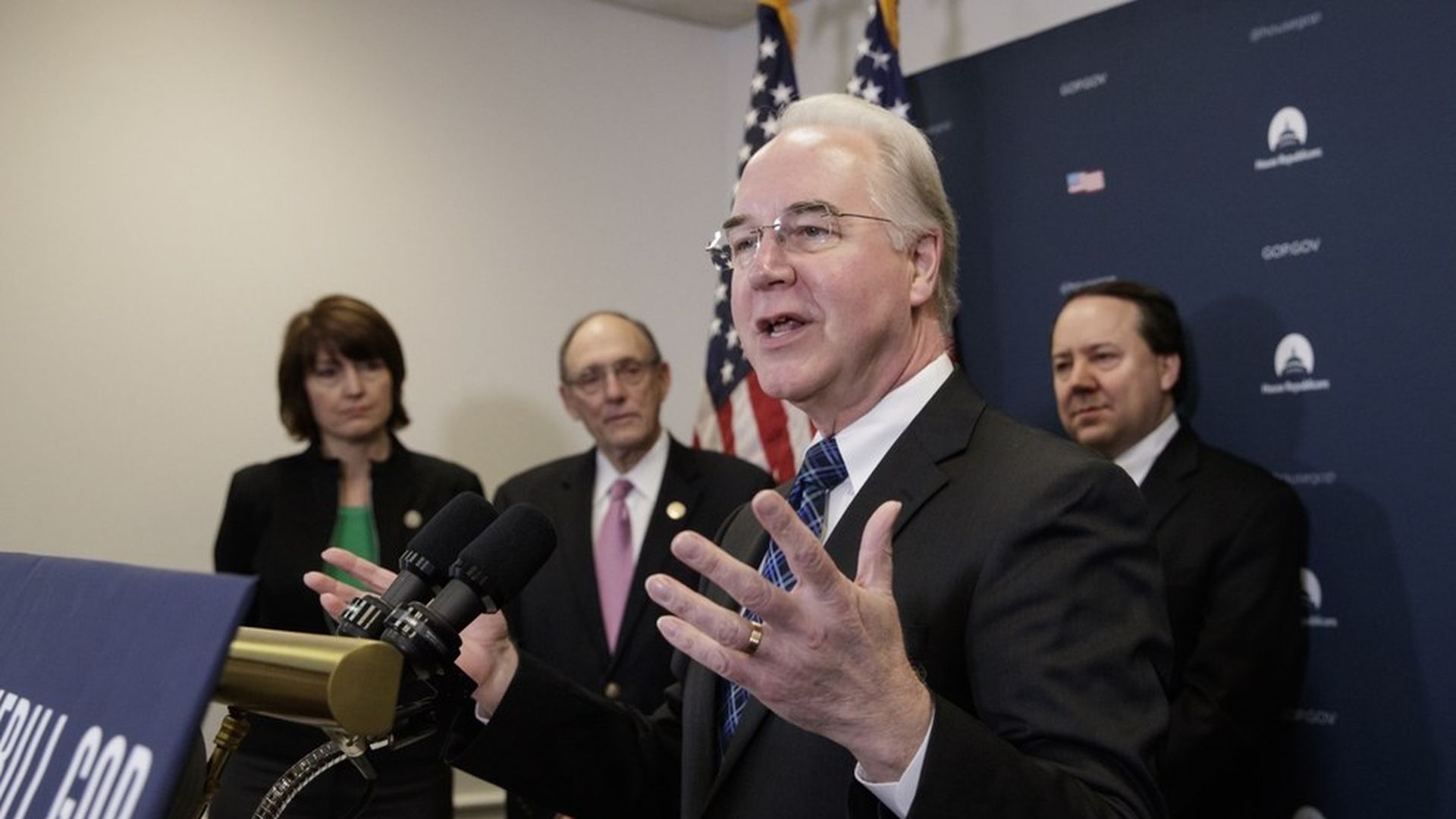 HHS Secretary Tom Price briefed 6,500 small business owners on the GOP Obamacare repeal plan across the country during a teleforum Tuesday organized by the National Federation of Independent Business (NFIB). The NFIB has been staunchly opposed to Obamacare and in favor of the House GOP changes to the program, and officials implored members to contact their representatives in support of the plan.
During a question and answer session with Price, NFIB members voiced approval of the Trump agenda, but were concerned about the three-staged approach to the legislation. A farmer from California, for instance, worried that changes made in the first stage would not bring "immediate relief" from rising deductibles and premiums for her three employees. Price argued that a system of tax credits and savings accounts, and the repeal of Obamacare taxes would bring down costs quickly.
Not so fast: The Congressional Budget Office says that premiums would come down eventually, but that they'd actually increase in 2018 and 2019 under the GOP plan. NFIB members worried that changes to Obamacare's insurance regulations will fall by the wayside have reason for concern, given that there appears to be no path to the 60 Senate votes such reform would require.
Go deeper