Exclusive: Inside the new C-SPAN bus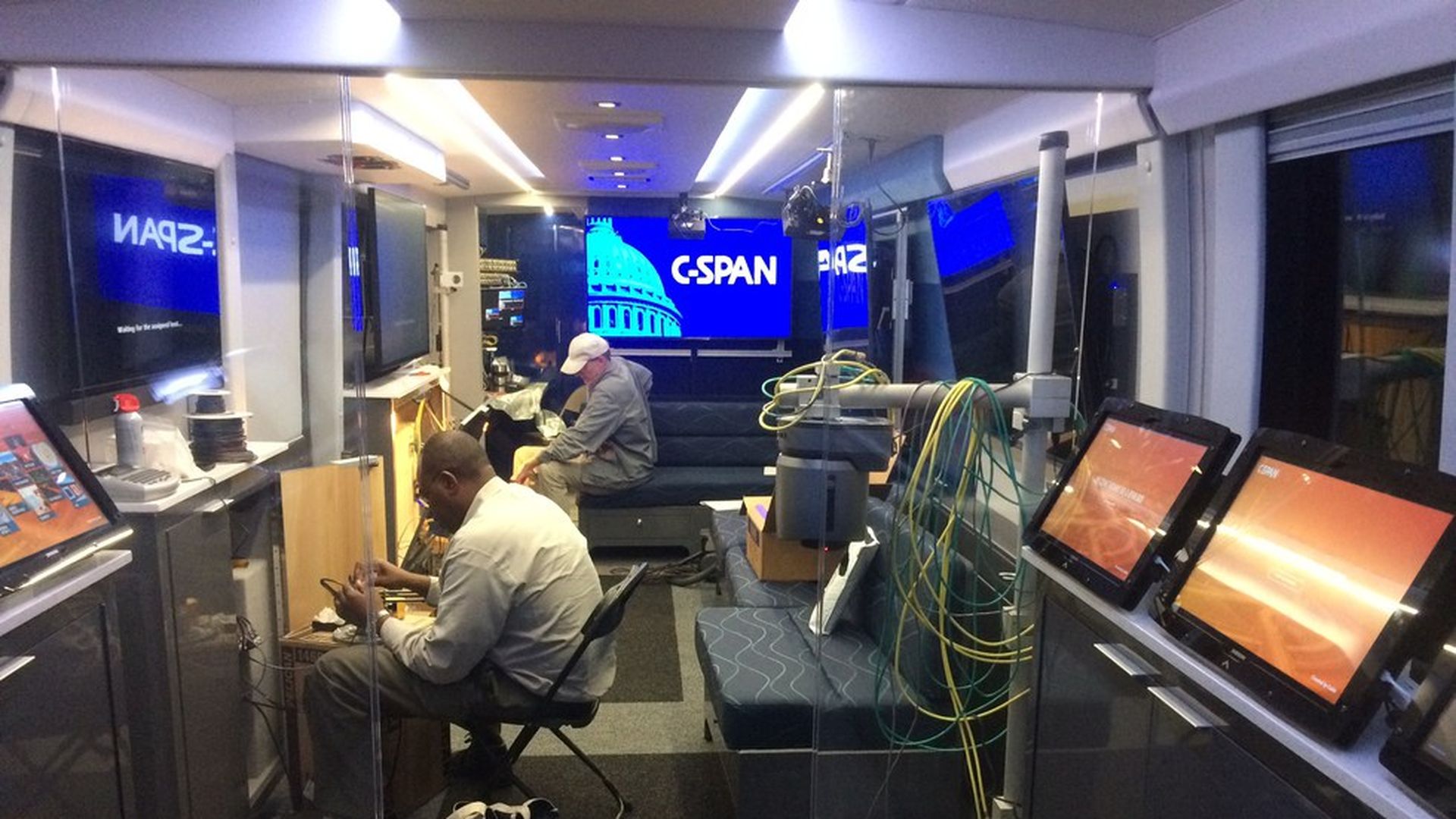 C-SPAN is traveling the country next year with its "Next Generation" bus. In an effort to help guide its coverage, C-SPAN journalists will interview government officials and citizens from all 50 states over the course of the next year. Axios got an exclusive look at the bus and a schedule of the tour:
Friday, September 15: Dover, DE
Tues-Weds, Sept 19-20: Trenton, NJ
Thursday, Sept 21: Harrisburg, PA
Mon-Tues, Sept 25-26: Annapolis, MD
Weds-Thurs, Sept 27-28: Richmond, VA
Mon-Tues, Oct 2-3: Charleston, WV
Thurs-Fri, Oct 5-6: Frankfort, KY
Weds-Thurs, Oct 11-12: Nashville, TN
Tues-Weds, Oct 17-18: Jefferson City, MO
Weds-Thurs, Oct 25-26: Topeka, KS
Weds-Thurs, Nov 1-2: Austin, TX
Tues-Weds, Nov 7-8: Baton Rouge, LA
Tues-Weds, Dec 5-6: Tallahassee, FL
The bus tour trend: Media outlets like renting busses to explore the country and talk to local communities.
The Huffington Post also announced a nationwide bus tour called "Listen to America" earlier this summer to over 20 cities. Staff members will host events to engage with local communities and cover local issues.
CNN launched a camper tour for its social series #MyVote last year, stopping at key swing states and presidential debate sites around the country.
Go deeper