Exclusive: Hillary's next campaign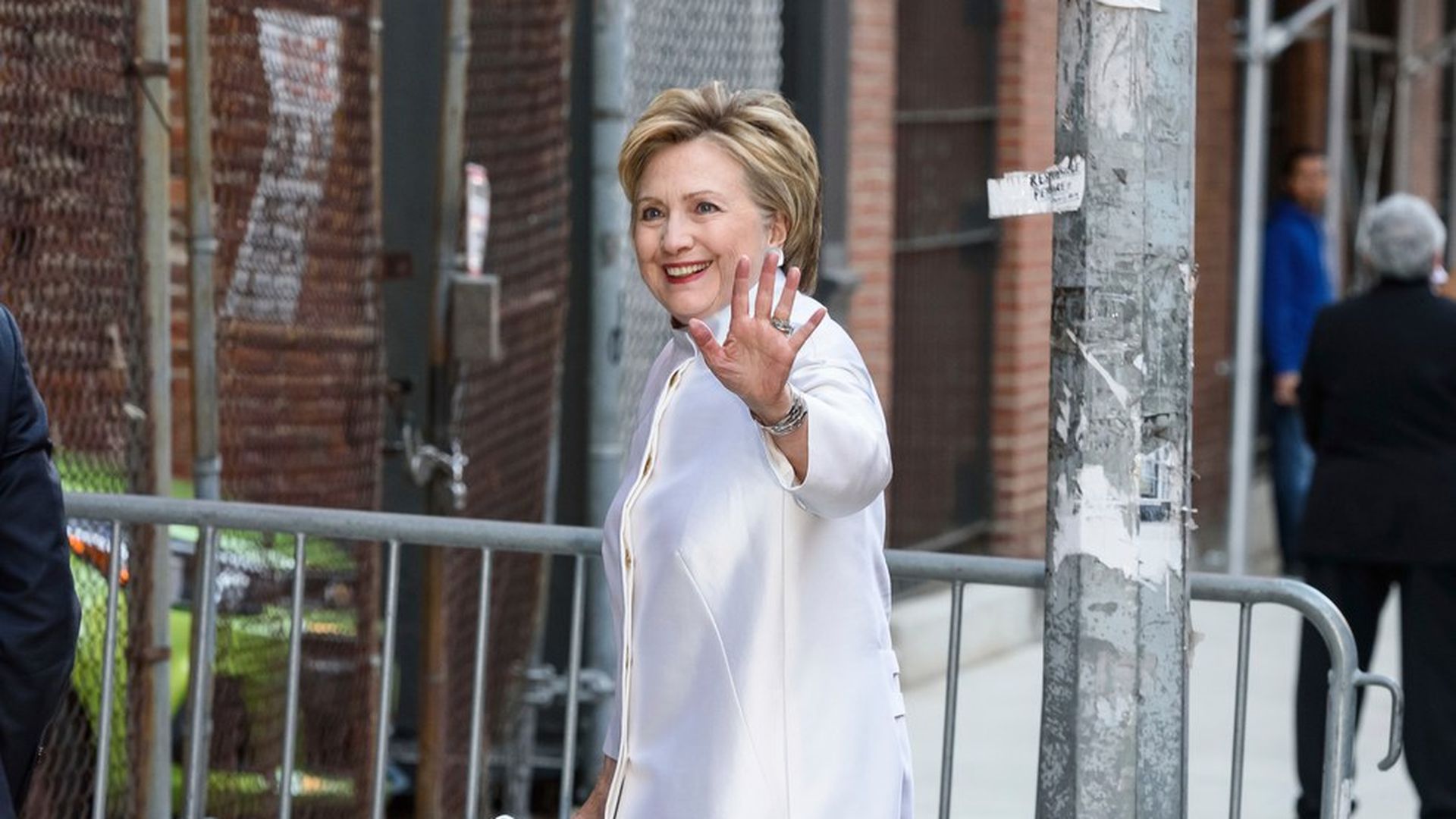 Hillary Clinton guests on Crooked Media's "Pod Save America," chatting with several of the aides who helped defeat her in 2008, as part the rollout for her new memoir, "What Happened," out Tuesday.
She'll also appear on a podcast with Max Linsky, co-host of "With Her" during the campaign.
Here's a first look look at the rest of opening itinerary, designed by Clinton aide Nick Merrill; Cary Goldstein of Simon & Schuster; and Robert Barnett, lawyer and part-time publisher:
First audio excerpts (aimed at driving pre-sales): "Morning Joe"
Second audio excerpts: Rachel Maddow
First network Sunday-morning show: "CBS Sunday Morning," with Jane Pauley
First network evening-news show: ABC "World News Tonight," with David Muir (Tuesday)
First live interview, and first morning show: NBC's "Today," on Wednesday
First cable: CNN's Anderson Cooper, then MSNBC's Rachel Maddow
First radio: NPR
First print: Susan Page of USA Today (Tuesday)
First daytime: "The View" (Wednesday)
First public TV: "PBS NewsHour"
First late-night show: Stephen Colbert (with promo on Emmys)
First women's magazine: Vogue (with excerpt)
First weekly: People
First webcast: Refinery 29
First event: Barnes & Noble in Union Square in New York, followed closely by Lissa Muscatine's Politics & Prose in D.C.
She'll also do C-SPAN and another late-night show.
Those are the first few weeks. She'll continue doing events at least through Thanksgiving, when holiday book-buying begins.
Go deeper