Euro tumbling on French election fears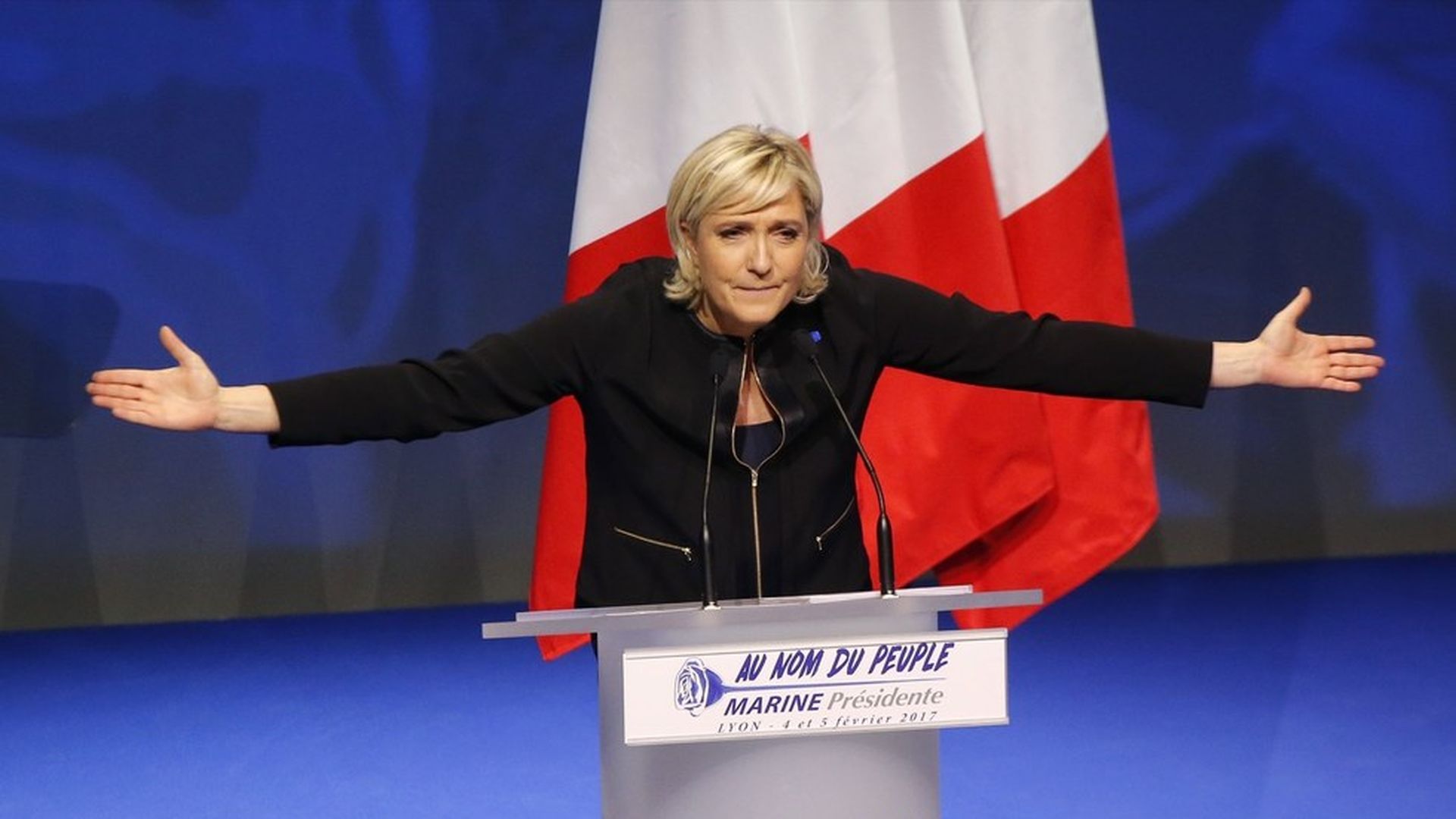 The April French presidential election could be the global economy's third populist upset in less than a year.
Anti-immigrant, anti-EU candidate Marine Le Pen kicked off her campaign this weekend promising to withdraw France from the European Union, raise taxes on imports, and immediately expel illegal migrants.
Source: Money.net
Why it matters: Currency traders don't like the look of Le Pen's platform, nor do they appreciate the political free-fall of the center-right candidate, Francois Fillion, whose poll numbers have sunk amid scandal, helping put Le Pen at the top of first-round election polls.
Go deeper