EU plans to resettle at least 50,000 more refugees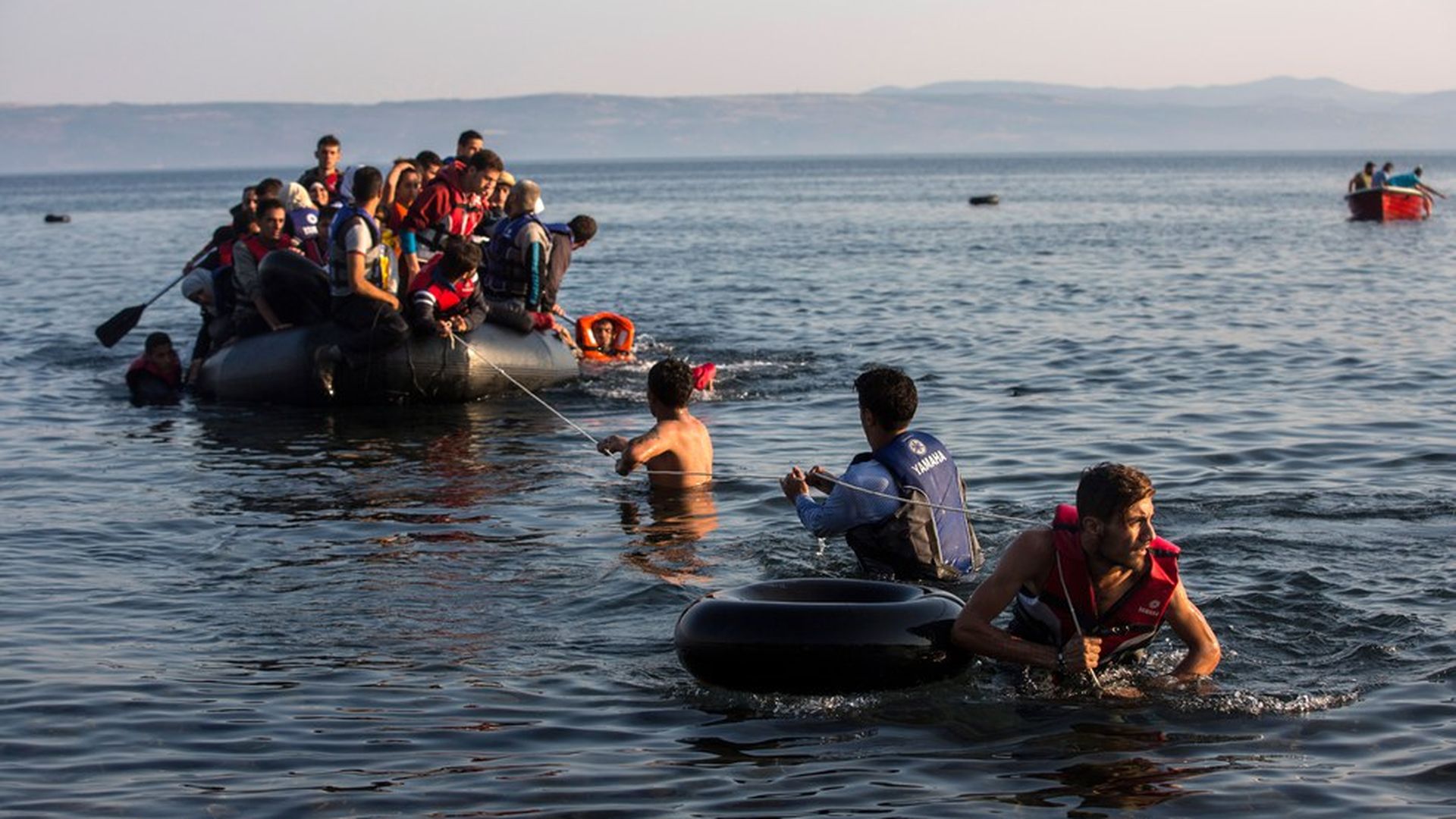 The European Union announced it has set aside 500 million euros ($587 million) to resettle at least 50,000 more refugees over the next two years, per AP. The EU said it wants refugees in Libya, Egypt, Niger, Sudan, Chad and Ethiopia to be the priority to discourage migrant boats from making the dangerous Mediterranean crossing.
Why it matters: European countries are ultimately responsible for deciding their own resettlement numbers, and are not bound by the EU's pledge.
Key quote, from EU Migration Commissioner Dimitris Avramopoulos: "Europe has to show that it is ready to share responsibility with third countries, notably in Africa. People who are in genuine need of protection should not risk their lives or depend on smugglers."
Take note: Brussels said it wants to ensure that unauthorized migrants are returned to their home countries more quickly. The AP notes that currently only around "one third of those deemed ineligible" are actually sent back. "We have to be clear and brutally honest, people who have no right to stay in Europe must be returned," Avramopoulos said.
Context: The EU has already resettled roughly 23,000 people from refugee camps in countries outside the EU under this mechanism. Turkey and Jordan, which were overwhelmed with people fleeing the war in Syria, had previously been the focus. Avramopoulos said resettlement from those areas will continue but there is now an "increased focus" on the countries from northern Africa.
Go deeper