Don't expect House to water down Russia sanctions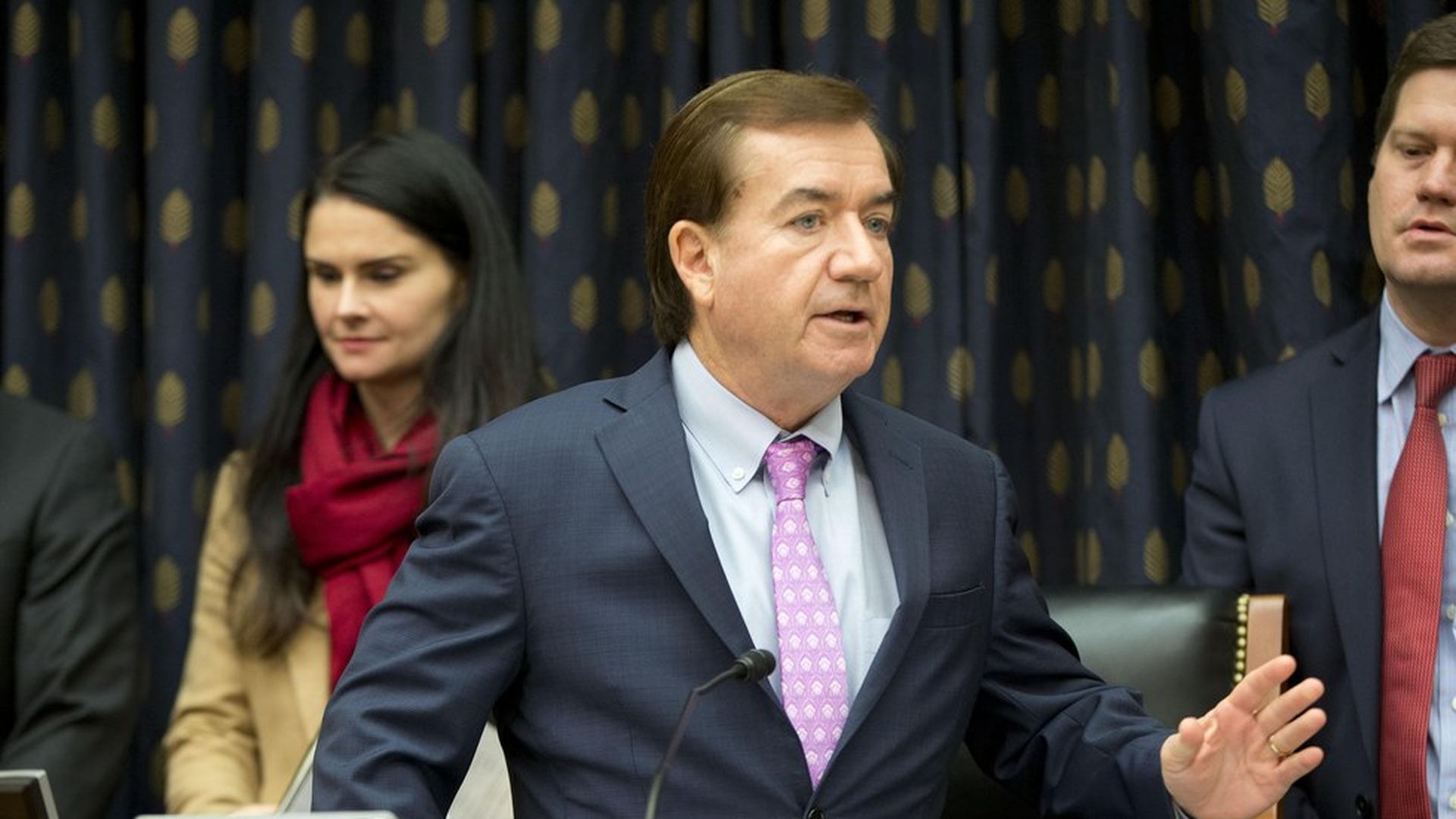 The New York Times reported Wednesday that the White House has been "quietly lobbying House Republicans to weaken a bill overwhelmingly passed by the Senate last week that would slap tough new sanctions on Russia for its meddling in the 2016 election and allow Congress to block any future move by President Trump to lift any penalties against Moscow."
Meanwhile, Democrats and some sources in the corporate sector are speculating that a procedural delay is merely cover by House leaders to slow-walk and ultimately water down the bill.
How the White House sees it: An administration source tells me the White House doesn't want to weaken the current sanctions regime against Russia. What the administration objects to is Congress tying its hands and preventing it from getting rid of sanctions if the White House deems that Russia is cooperating on certain issues. Administration officials say they need that flexibility to conduct diplomacy and if they have to go to Congress to get approval to waive sanctions it will get bogged down and they won't have carrots to encourage good behavior.
Also, not so fast: three House Republican sources involved in the process tell me the House bill is shaping up to look very similar to the Iran-Russia sanctions bill that passed the Senate. And leadership thinks it's likely to move pretty fast. House Speaker Paul Ryan wants tough sanctions on Russia, as does Foreign Affairs Committee chairman Ed Royce, who is driving the process.
A GOP aide close to issue told me there could be minor technical fixes to the bill that even some Senate staffers who worked on the original privately acknowledge need to be made. The bill would then be sent back to the House and if Chairman Royce gets his way it will proceed quickly to the floor and to the President's desk.
The big question: will President Trump risk using his veto pen on this legislation if it passes as originally written? Most GOP sources I've spoken to doubt it. While Secretary of State Rex Tillerson has said the administration needs more flexibility to over the Russia-Ukraine conflict — and believes the new sanctions package is unhelpful to that end — Trump can't risk getting his veto overridden by Congress. It looks like there'd be more than enough votes to do so, given the Senate voted 98-2 in favor of the original sanctions package.
Go deeper