Dollar tumbles, reversing post-election gains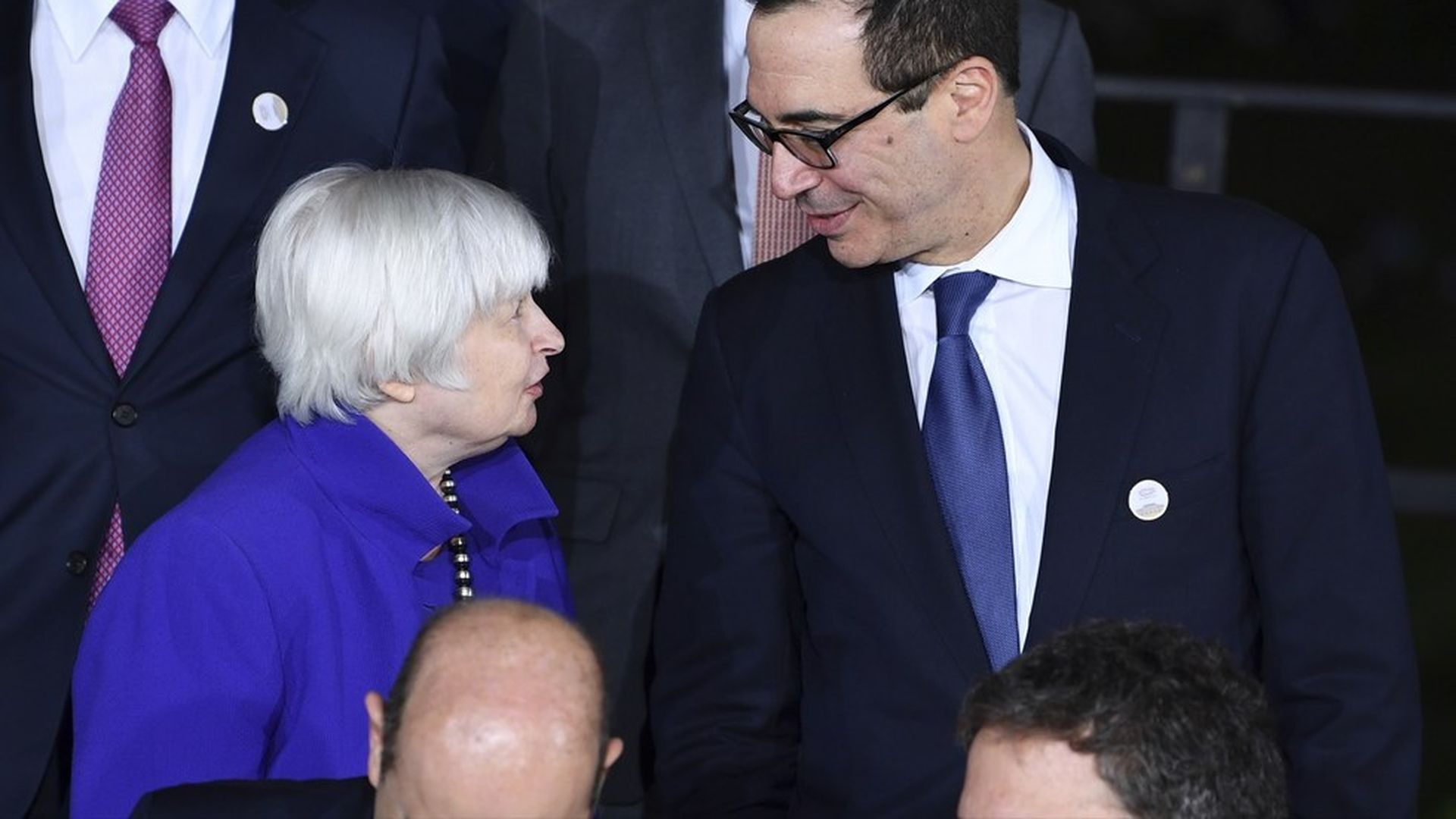 The U.S. dollar has fallen close to 2% over the past week, capping a series of losses that has nearly wiped out the gains made since November. The dollar surged in value following the election, on the theory that promised stimulus spending would speed U.S. growth and force the Federal Reserve to raise interest rates at a faster pace to keep a lid on inflation. Here's why it's reversing course:
Divisions in the Republican Party are becoming more visible, and make it less likely that tax cuts and infrastructure spending will be delivered quickly, or at all.
The Federal Reserve recently raised interest rates, but comments from Fed officials have signalled that the pace of rate hikes won't increase soon.
The economies of Japan and Europe are faring better than just a few months ago, while European officials have suggested that the European Central Bank could raise rates too.
Go deeper