Democrats want Trump's Paris decision on the ballot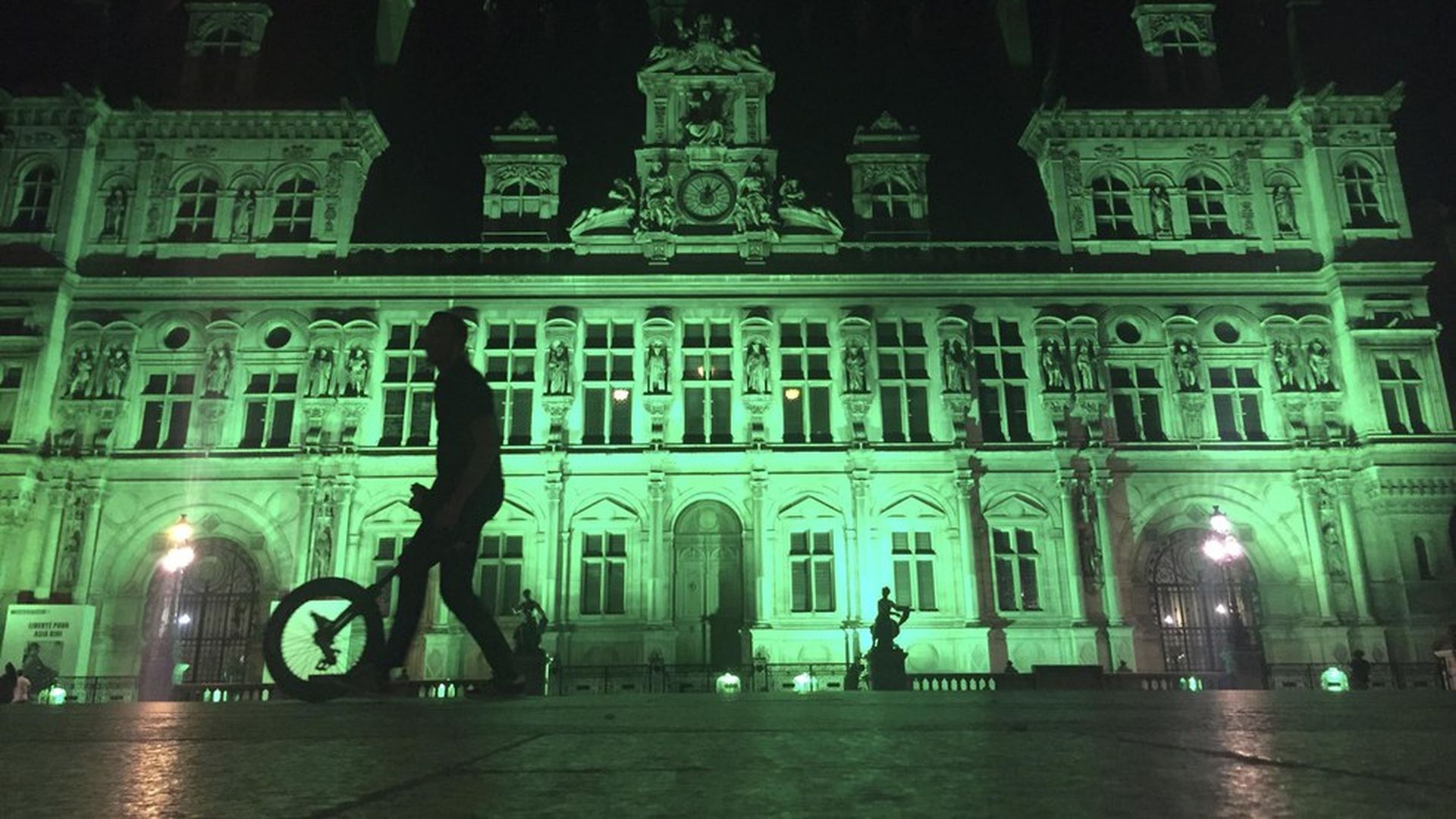 Several Democrats and climate activists furious with President Trump's Paris decision quickly said they'll use the topic to make their party's case in future elections. Brian Deese, a top White House climate aide under Obama, noted the multi-year timeline for bailing on Paris means the earliest Trump can complete the exit is almost exactly when the 2020 election occurs.
"Paris will be on the ballot," Deese said on Twitter. Veteran political analyst Stuart Rothenberg tweets: "Trump has just elevated 'the environment' as a political issue in 2018 and 2020. And that definitely is not to his or the GOP's advantage."
Reality check: Climate change has not historically been close to a top-tier issue in national elections, and annual surveys by the highly regarded Pew Research Center consistently show that it's not high on the list of concerns for the overall electorate.
However, polling by various firms generally shows support for emissions-restricting policies, and a recent poll released by Yale and George Mason universities found strong support for staying the Paris deal specifically (albeit with a question asked on pretty favorable terms).
Quick take: It's worth noting that a suite of popular, high-profile consumer brands like Apple and Nike have bashed Trump's decision. If these companies stay noisy, and that's a big if, it could help keep the topic at the forefront.
Go deeper