Democrats target FCC chief over press freedom questions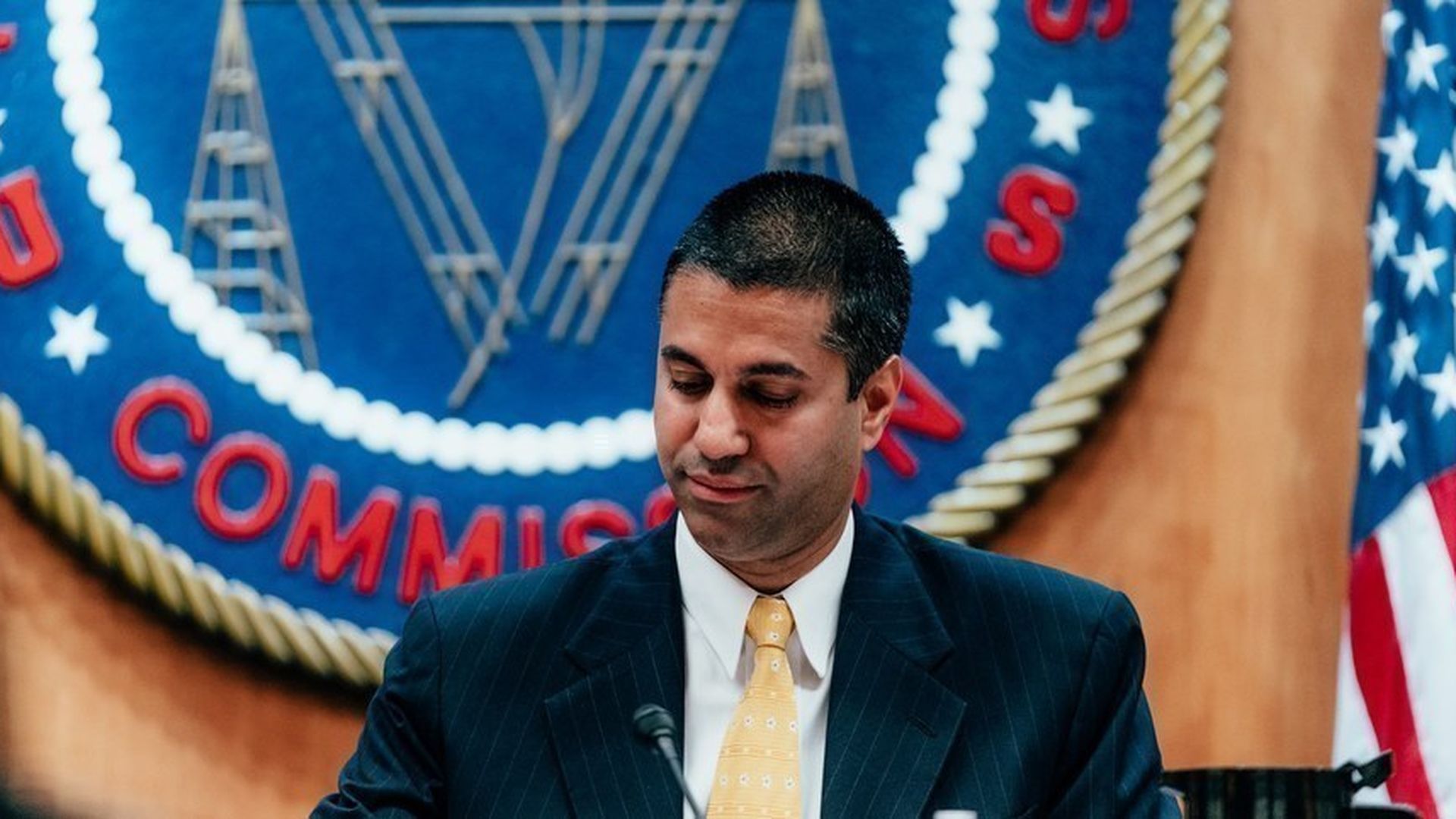 Democrats are stepping up their questions about FCC Chairman Ajit Pai's views on press freedom, a new line of criticism as Pai rolls back agency rules they supported. The Democratic members of the Senate Commerce Committee said in a letter they are concerned that at a hearing this week Pai wouldn't say directly whether he agreed with President Trump that some media outlets are the "enemy of the American people."
More than once, Pai said he didn't want to get involved in a political debate broader than the FCC, but reiterated his support for the First Amendment. The letter shows this isn't an issue Senate Democrats are ready to let go:
"While you have long claimed to be an advocate for the freedom of the press and the First Amendment, your silence on the matter and refusal to take a stand against threats levied at the media is troubling given your regulatory and oversight role over the industry. Moreover, such a lack of response could call into question the ongoing independence of the FCC under your watch."
What Pai says: Asked about the letter, an FCC spokesman pointed to a Pai statement from 2016 where he said that "newspaper reporters continue to do important work throughout our country each and every day."
"Chairman Pai continues to believe that," the spokesman said. "Chairman Pai is a strong supporter of the First Amendment rights of the media and all Americans. He has protected those rights at the FCC and will continue to do so as long as he is privileged to serve at the Commission."
Pai pledged at the hearing to run an agency independent of the White House.
Why this matters:
Pai is up to be reconfirmed by the Senate for another term on the commission. The Democratic lawmakers said in their letter that his answers to the press freedom questions in their letter "will inform our ongoing consideration of your renomination for an additional five-year term on the FCC."
Even though the president appoints the FCC Chairman, the agency is supposed to be independent. Questioning an FCC chairman's autonomy from the White House is a way to paint their policies as politically motivated. It's a criticism conservatives know well: they argued that Pai's Democratic predecessor, Tom Wheeler, was in the pocket of the Obama administration.
What to watch: How Democrats handle Pai's renomination, and if their broader concerns seem to be gaining traction. The Democrats behind a letter want an answer to their questions by the end of next week.
Go deeper