Dem PAC launches $1M tax ad supporting Sen. Baldwin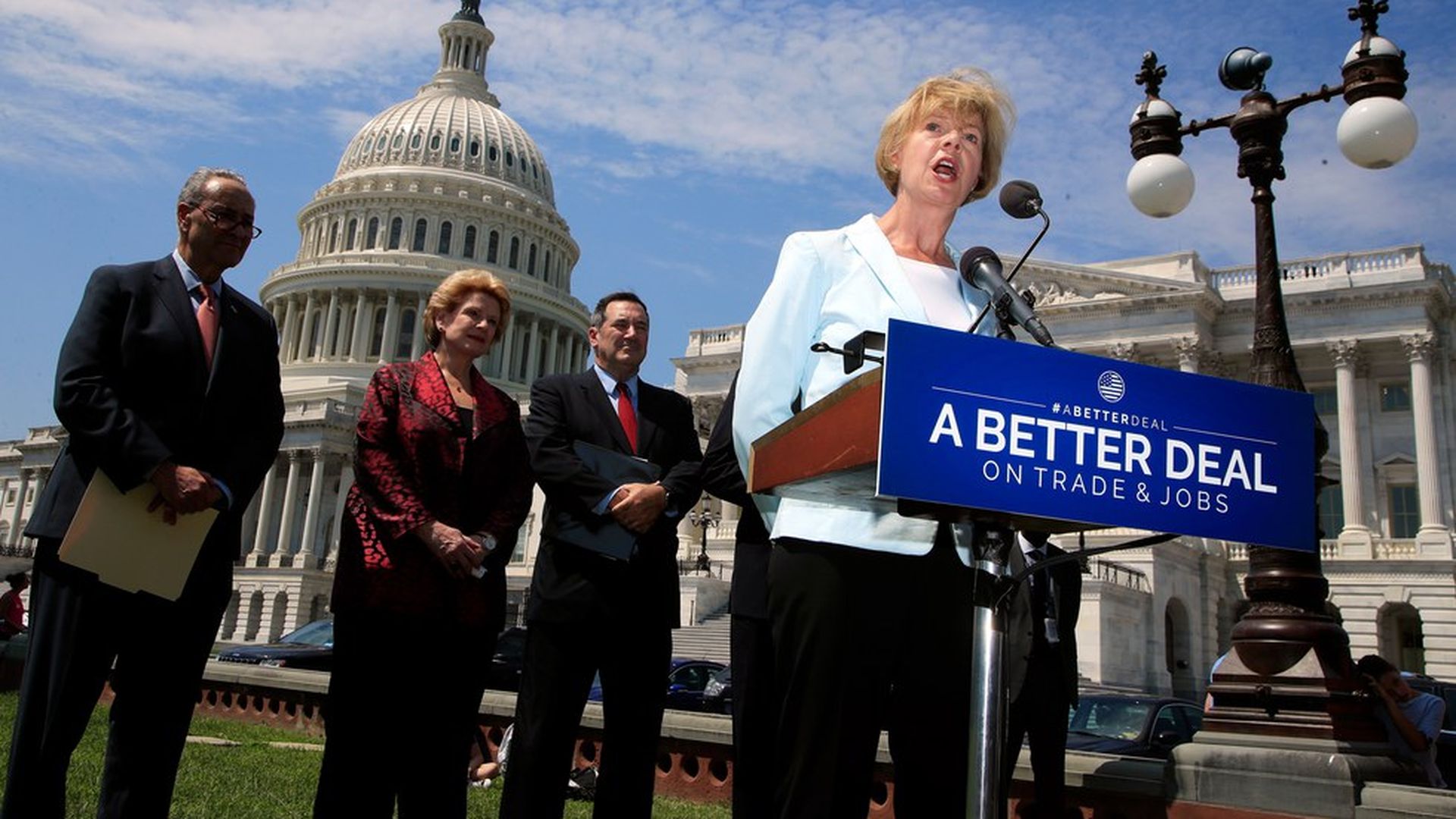 Senate Majority PAC, a group dedicated to ensuring Democrats regain majority control of the Senate, is launching a $1 million ad today in support of Wisconsin Sen. Tammy Baldwin's tax voting record.
Why now: Freedom Partners, a non-profit group supported by the Koch brothers, released an ad last week targeting Baldwin's voting record on tax. Senate Majority PAC is "setting the record straight" by highlighting that "Baldwin has voted over fifty times to cut taxes for the middle class – tax cuts for childcare, education and retirement." The Freedom Partners ad claimed she has voted in support of raising taxes for the middle class.
Go deeper