Death toll from London fire rises to 79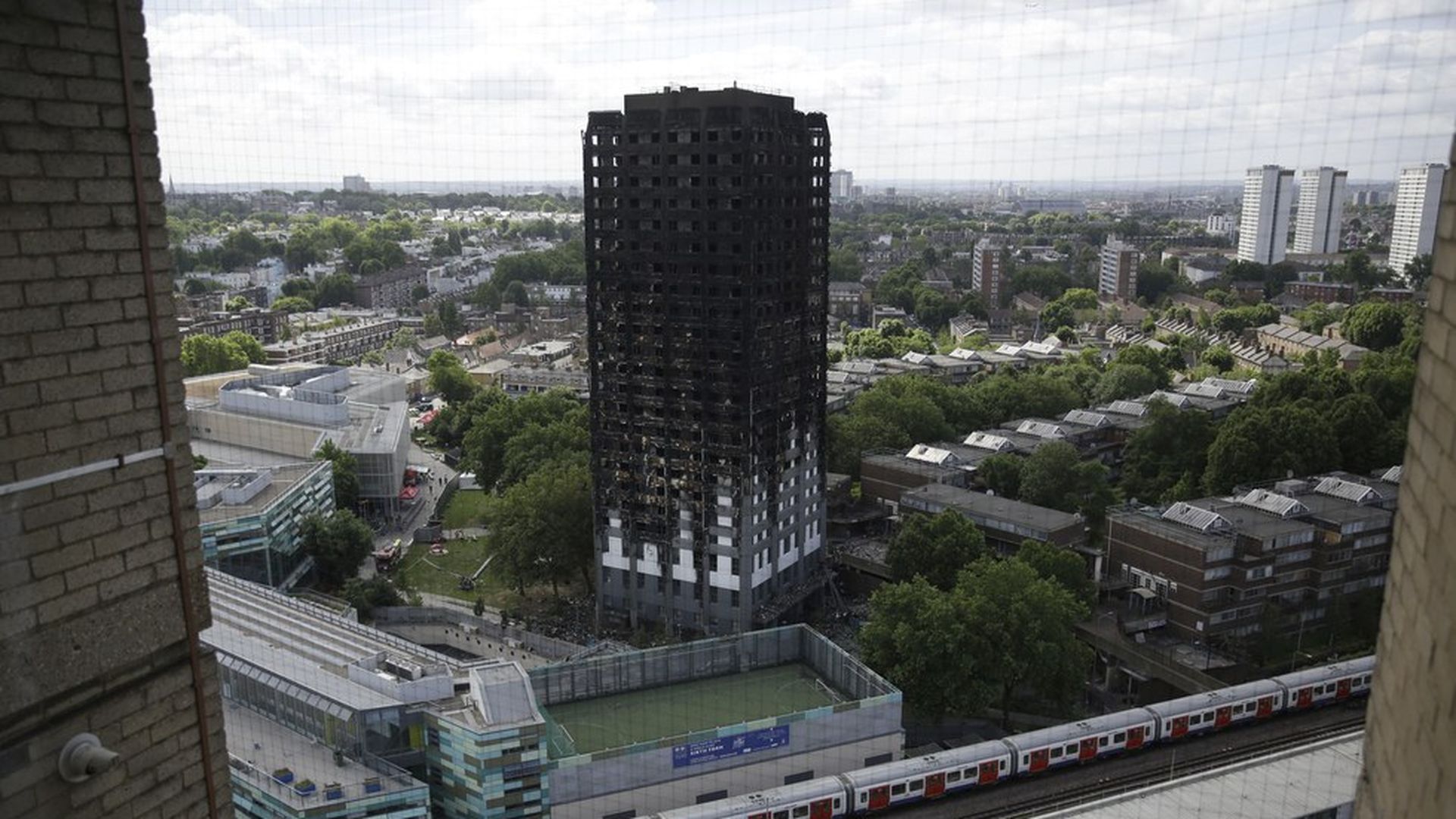 London police said Monday that 79 people are now believed to be dead or are missing and presumed dead after the fire in the 24-story Grenfell Tower in London, reports The Telegraph. Police Commander Stuart Cundy said that so far only five of those people have been formally identified.
It has been "incredibly emotional working in there" said Cundy. "On Saturday I went in myself and went to the top floor, and it is incredibly hard to describe the devastation in some parts of that building."
Next steps: Cundy said authorities will continue to investigate whether the building's new exterior cladding was in violation of U.K. building regulations, as the paneling may be responsible for quickly spreading the flames. Meanwhile, the government will give those left homeless by the fire at least £5,500 from a £5 million emergency fund announced by Prime Minister Theresa May on Friday.
Go deeper