DC is hyped for the Comey hearing
The media outlets and Washington, DC have been eagerly anticipating Comey's testimony in front of the Senate Intelligence Committee today.
CNN started their countdown 3 days before the hearing: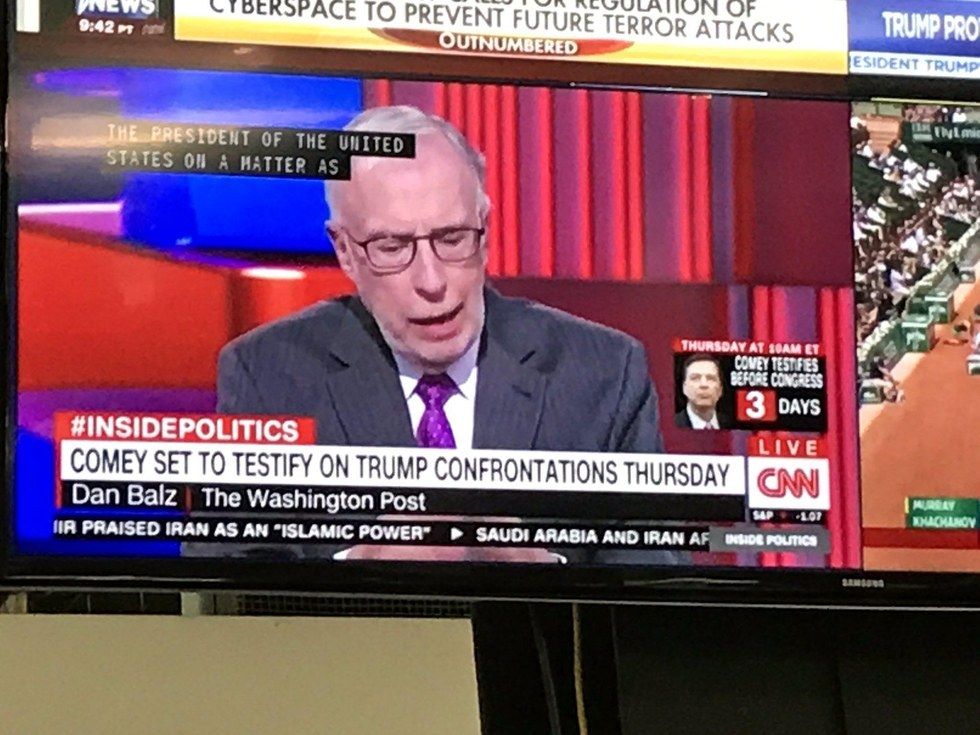 Bars across the country, and especially DC favorites, announced they would be opening early for Comey watch parties:
It worked...
Even Trump is planning to watch at the White House dining table with advisors and legal council.... and will most likely be tweeting about it:
Axios' David Nather sent in this photo at 8:45 a.m. of media crowded and waiting for Comey: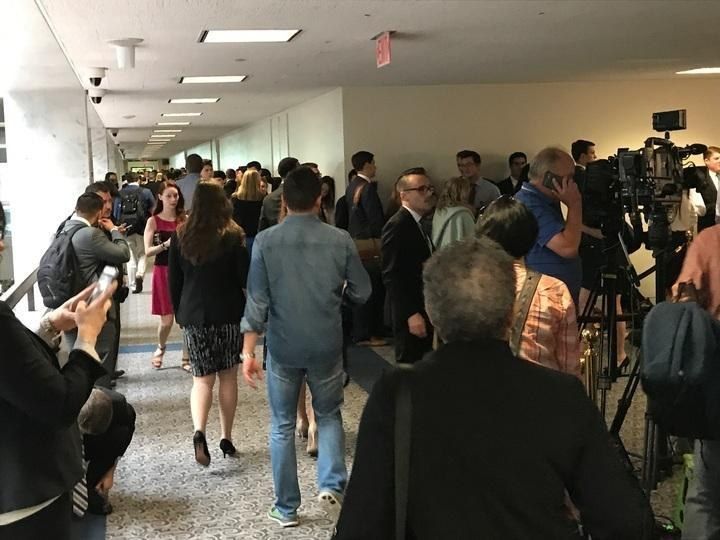 CSPAN set up a stakeout feed of Comey's home until he got into his car and headed to Capitol Hill.
Some news orgs followed his caravan...
Why it matters: James Comey released a gripping, detailed account of his interactions with President Trump yesterday, which did not accuse Trump of anything illegal, but gave an insider view of how Trump has handled the Russia investigation. Everyone is excited for the drama of the former FBI Director discussing the President who fired him just one month ago, without the restrictions that come with being the head of the FBI.
Go deeper